Food Access: TRU Food Security Initiative
Thompson Rivers University campuses are on the traditional lands of the Tk'emlúps te Secwépemc (Kamloops campus) and the T'exelc (Williams Lake campus) within Secwepemcúl'ecw, the traditional and unceded territory of the Secwépemc. The region TRU serves also extends into the territories of the St'át'imc, Nlaka'pamux, Nuxalk, Tŝilhqot'in, Dakelh, and Syilx peoples.
We recognize the history of colonialism on these lands and the intersectionality of food insecurity with the unjust legacy of colonial systems. Aligned with principles of reconciliation and relationship-building, our initiative aims to pave a path toward an inclusive food secure campus on this unceded territory.
Mission statement
In partnership with cross-campus and community stakeholders, our mission is to help cultivate student food security at TRU through inclusive, equitable, and sustainable outreach and programming.

We aim to offer a research-based, anti-colonial, anti-oppressive and institutional approach to food security on-campus.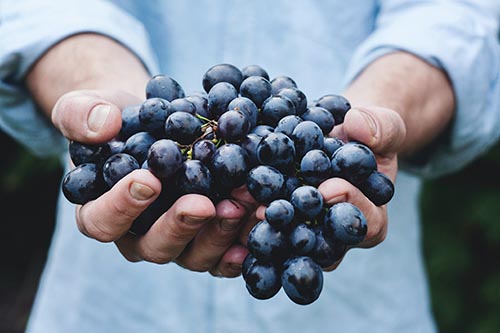 Immediate initiative goals
Through our Student Food Affordability and Accessibility Survey, obtain a baseline measure of food insecurity amongst TRU students enrolled for in person learning at the Kamloops and Williams Lake campuses and analyze the relationship between demographics and levels of food insecurity to identify student populations at-risk.
Based on the findings of our Student Food Affordability and Accessibility Survey, develop and implement food security programs, outreach, and initiatives from 2023 to 2026.
Our why
42 percent of undergraduate students may experience food insecurity, with higher rates amongst women, international students, and visible minorities (Botteroff et al., 2020).
The Kamloops Food Bank, a strong partner in food security for the community, reported more students accessing food support since 2019. In October 2022, the food bank reported 210 students accessing the bank that month (Kamloops Food Bank, 2022).
"Food insecurity among university students is believed to contribute to lower academic achievement, poor coping mechanisms, and poor mental health." (Blundell et al., 2019, p. 15)
"The high prevalence of correlates of food insecurity among young adults suggested the need for policies that consider the unique challenges (e.g., precarious income) and vulnerability associated with this life stage." (Bhawra et al., 2023, p. 663)
"Hungry people cannot make the world a more sustainable, just place. If we are to teach, learn and create sustainable options, we must start by ensuring our own community of learning is a community where all can find security and something healthy to eat." (Booth and Anderson, 2017, p.197)
What is food security?
Let's talk about food security . . .
Food security is defined by the United Nations as: "a situation that exists when all people, at all times, have physical, social and economic access to sufficient, safe and nutritious food that meets their dietary needs and food preferences for an active and healthy life."
(Food and Agriculture Association of the United Nations [FOA] et al., 2021, p.190)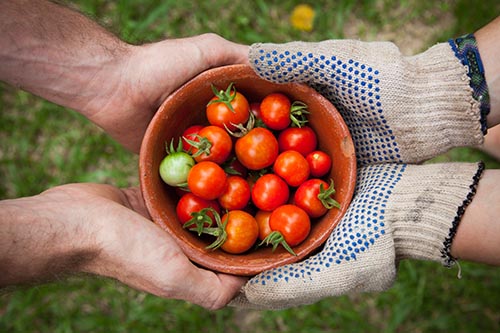 Essential facts about food security
"Food insecurity has been identified as a concern on a number of Canadian campuses with 39 per cent, or nearly two out of every five students being classified as food insecure. With tuition fees in Canada tripling since the 1990s, many students are experiencing great financial pressures, leading to food insecurity." (Wilson et al., 2021, p.1)
"Food insecurity among university students is believed to contribute to lower academic achievement, poor coping mechanisms, and poor mental health." (Blundell et al., p.15)
"Low-income forces students to make compromises on how they spend their money. Although tuition and housing are fixed costs, food is an elastic expenditure. Students who do not have enough income, therefore, are forced to compromise the quality and quantity of food they purchase." (Botteroff et al., 2020, p.20)
"Social and cultural supports are also necessary to build dietary and cultural diversity for Indigenous students living away from supportive food environments in their home communities." (Wilson et al., p.10)
Students' sense of belonging and community can be impacted due to food security. (Entz et al.)
"Regardless of the cause, international post-secondary students who experience food insecurity are likely susceptible to the same range of negative academic, nutritional, and physical and mental health outcomes associated with food insecurity among domestic students, including the inability to cover basic needs, persistent worry about not having sufficient food, disrupting learning and negative impacts on social life (Hanbazaza et al., 2021, p.35)
Any food insecurity solution will require a holistic and unified approach across campus that is rooted in justice.
On-campus food support
The following list of on-campus resources provides assistance with one or more of the following: food access, food literacy, mental health and crisis support.
Student Case Managers
Student Case Managers can help students navigate struggles with food access and connect students to available on campus and community supports.
If you require assistance with food access, please book an appointment with a Student Case Manager e

mailing

fsd@tru.ca

or calling 250-828-5023 (Monday to Friday between 8:30 a.m. and 4 p.m).
ESTR's Market
Brought to you by TRU's Education and Skills Training (ESTR) program, ESTR's Market is an on-campus social enterprise that offers everyone on campus affordable and healthy meals, snacks and sweets.
For the most affordable meal options on campus, ESTR's Market is open Wednesdays and Thursdays from 10 a.m. to 2 p.m. in the fall and winter semesters on the second floor of Old Main in room 2425.
keep.meSAFE
keep.meSAFE is a real-time and appointment-based confidential 24/7 counselling service. Download the My SSP app to chat with a counsellor directly or call 1-844-451-9700.
Soup Circle at Cplul'kw'ten (The Gathering Place)
Every Wednesday from 11:30 a.m. to 12:30 p.m, Cplul'kw'ten (The Gathering Place) welcomes ALL students to join their weekly soup circle to enjoy a bowl of soup and connect with their team.
Cplul'kw'ten is located at House 5 on Sk'lep Trail.
TRU Counselling Services
The TRU counselling office provides brief, individual counselling that is focused on finding solutions and taking action steps. They can help with stress, anxiety, depression, grief and other personal issues in a safe, respectful and affirming atmosphere.
To schedule a counselling appointment, students can drop-in to the Student Services reception between 8:30 a.m. and 4 p.m. from Monday to Friday in Old Main 1631, email fsd@tru.ca or call 250-828-5023.
TRU Emergency Funding
Emergency funding is available year-round to eligible currently enrolled students experiencing a financial hardship.
Specifically, emergency funding is only for students who encounter an unforeseen financial crisis resulting in a verifiable need that will have a material impact on their ability to successfully complete their semester.
Please visit TRU's emergency funding page for details and how to apply.
TRU Emergency Grocery Cards
This program is administered through the Faculty of Student Development and is available to on-campus students. Eligibility is assessed on a case-by-case basis.

Please email foodsecurity@tru.ca for details and to book an appointment.
TRU Wellness Centre
The TRU Wellness Centre is a safe space located at OM 1479, that offers free cups of tea, peer mentoring and information and referral to campus and community resources. The TRU Wellness Centre website also offers nutrition information.
TRUSU Emergency Food Security Program
This program supports eligible students who are experiencing food insecurity and are in crisis by providing grocery store gift cards.
TRUSU Monthly Chef's Packages
TRUSU provides monthly Chef's Packages for students. Further information about Chef's Packages is available on the TRUSU website.
Upcoming chef's packages: February 2023 and March 2023.
Contact us
All inquiries regarding the TRU Food Security Initiative can be directed to foodsecurity@tru.ca. We will respond within 24 to 48 hours.
Meet our team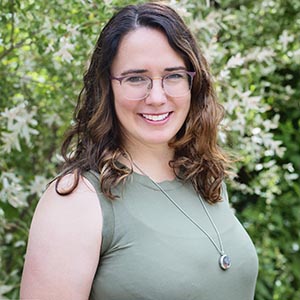 Cassie Greenough
(she/her)
Director,
Student Affairs
References
Blundell, L., Mathews, M., Bowley, C., & Roebothan, B. (2019). Determining Student Food Insecurity at Memorial University of Newfoundland. Canadian Journal of Dietetic Practice and Research: A Publication of Dietitians of Canada = Revue Canadienne de La Pratique et de La Recherche En Dietetique: Une Publication Des Dietetistes Du Canada, 80(1), 14–21. Link
Booth, A., & Anderson, M. (2017). Food (In)Security Within a University Community: The Experiences of Students, Staff and Faculty at a Sustainable Institution (pp. 187–199). Link
Bottorff, J., Hamilton, C., Huisken, A. & Taylor, D. (2020). Correlates of Food Insecurity Among Undergraduate Students. Canadian Journal of Higher Education / Revue canadienne d'enseignement supérieur, 50(2), 15–23. Link
Entz, M., Slater, J., & Desmarais, A. (2017). Student food insecurity at the University of Manitoba. Canadian Food Studies, 4, 139–159. Link
FAO, IFAD, UNICEF, WFP and WHO. (2021). The State of Food Security and Nutrition in the World (SOFI). Food and Agriculture Association of the United Nations. Link
Hanbazaza, M., Perez, A., Ball, G. D. C., Maximova, K., Kebbe, M., Farmer, A. P., & Willows, N. D. (2021). Food Insecurity Among International Post-Secondary Students Studying on a Canadian Campus: A Qualitative Descriptive Study. Canadian Journal of Higher Education, 51(2), 33–45. Link
Wilson, H., Neufeld, H. T., Anderson, K., Wehkamp, C., & El Khoury, D. (2021). Exploring Indigenous Undergraduate Students' Experiences within Urban and Institutional Food Environments. SUSTAINABILITY, 13(18), 10268. Link
(Kamloops Food Bank, 2022)