Meet the Counsellors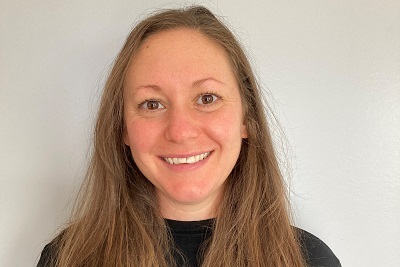 I am deeply grateful to the clients and colleagues I work with, who have taught me tremendously about healing and courage and creativity. I appreciate the strength that I witness in others and am humbled and inspired by the work that we get to do together. Together we are stronger, and I am here for you if you need a compassionate, kind and curious perspective.
I received my Master of Arts in Creative Arts Therapies from Concordia University in Montreal. Since graduating in 2009 I have worked with Diverse populations, specialising in Neuro-biological Intersubjectivity, Yoga for Addictions, Youth and Family Support, and working with Complex Mental Health and Intergenerational Trauma.
I believe in every individuals' innate capacity for healing and my approaches to wellness are as varied as are the individuals and groups I work with. I am Metis and my world view is Wholistic and Ecological. I believe there is always an entry point into healing our brain-body-world systems, and I love to engage earnestly in this exploration with others.
---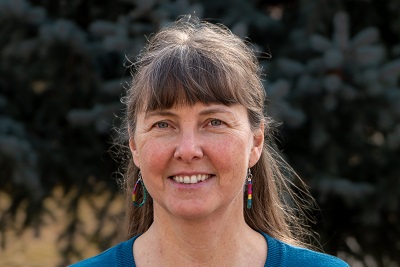 I am a Registered Clinical Counsellor with a Master's degree in Psychotherapy & Spirituality from St. Stephen's College in Edmonton. I have also been a Hakomi Trainer since 2015 and I am interested in teaching embodied ethics and the use of power — from personal to systemic.
From both Tsal'alhmec and English settler heritage, I work to bridge different perspectives and honour both traditional and hybrid ways of healing. My therapeutic lens is relational and includes viewing environmental, social and cultural factors impacting people's lived experience. I believe healing happens through awareness, and inviting curiosity rather than force, is the key to change.
When I'm not at TRU, I might be playing with fabric and textiles, gardening, or listening to music with my partner and our two orange cats.
---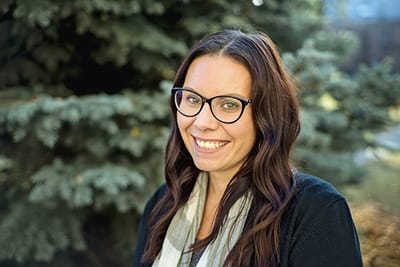 I am a Proud Indigenous Woman with both First Nations and Metis heritage. I began my career working with Indigenous students in 2011 at Skelep School of Excellence in Kamloops. I was also an Aboriginal Family Counsellor with School District #73. These experiences have taught me to both educate and counsel by creating an environment with belonging and connection at its core.
I am a Canadian Certified Counsellor with a BEd from the University of Saskatchewan and an MEd in Educational Counselling from Thompson Rivers University. Although my general counselling focus is to provide support for students' personal, academic, and career growth, I practice with an Indigenous lens and draw primarily from multicultural, person-centered, and solution-focused therapy perspectives. I derive great pride from delivering professional services in a way that is firmly rooted in Indigenous culture.
Outside of my counselling office, I am a wife and mother of three amazing boys. We are a busy household enjoying sports and outdoor activities. If I am not with my family or working, I can be found gently gliding across a local lake in my kayak.
---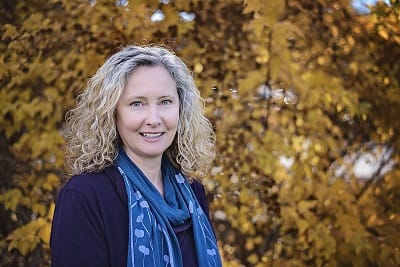 I have been with Thompson Rivers University since 2011, and have a Master of Education in Counselling Psychology from the University of British Columbia. I bring a sense of curiosity and respect to my counselling practice, and offer a safe space for students to share and work through their concerns. I come from a humanistic perspective, meaning I believe that everyone has the capacity within, to heal and transform themselves and I welcome the opportunity to be part of this process with you.
Some of the approaches that I incorporate into my sessions include Cognitive Behaviour Therapy, Acceptance and Commitment Therapy, Emotion Focused Therapy and Satir Transformational Systemic Therapy.
I currently see students for one to one appointments, and I facilitate a group for students experiencing low mood called Managing Mood, and a group for anxiety called the Y-Minds program.
---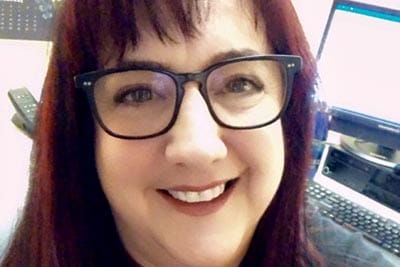 For more information about the Counselling Department at the Williams Lake campus, please visit the website, or call 250-392-8000.
Learn more about Kathy from a pair of InsideTRU blog post:
---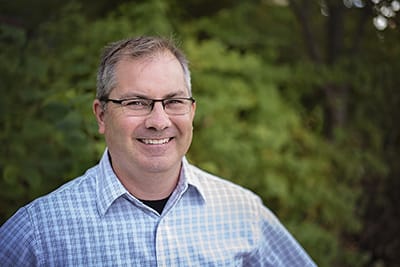 I have been at TRU since 2005. Prior to this current gig, I worked for 10 years in community-based agencies delivering career counselling and vocational rehabilitation with people with disabilities. I have a BA (English) and MEd in counselling psychology from UBC.
Along with general personal, career and academic support duties, I also act as a liaison with residences. My style is heavily influenced by the solution-focused and narrative-therapy movements.
When I am not here, I am hanging out with my spouse and three kids, coaching community sports, and starting-yet-never-really-finishing home renovation projects.
---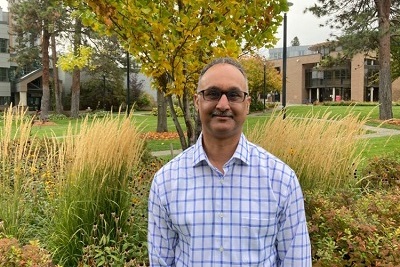 I am a proud resident of Kamloops, BC and express my sincerest gratitudes to the Tk'emlúps te Secwe̓pemc people for allowing me to live, work and play on their sacred, unceded territory.
I have a BA in Justice & Public Safety from SFU and a M.Ed (Counselling) from Thompson Rivers University. I am a Registered Clinical Counsellor with the British Columbia Association of Clinical Counsellors (BCACC) and I bring with me over 30 years of experience working in both Custody and Community Corrections.
I come from a holistic health perspective focusing on the mindfulness, solution-focused and reality therapy approach. If we're in the right place (mind, body & soul), we can do the right things.
I love spending time with my spouse and our two sons. We are an active sports family as our sons play hockey and I help out as a coach and mentor behind the bench. I understand the grind athletes endure while engaged in their respective sports and I take great pride in working with students trying to find a healthy balance.
---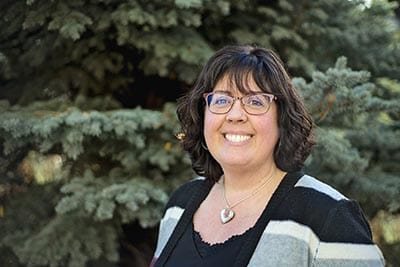 I hold a Master of Education in Counselling Psychology from the University of British Columbia and I am a Registered Clinical Counsellor through the British Columbia Association of Clinical Counsellors. During the course of my career, I have worked with diverse client groups of all ages who live in Kamloops, BC and the surrounding communities. Over the years, I have gained a broad scope of experience supporting individuals as they navigate through personal, relationship, and work challenges. My passion is meeting people where they are at; genuinely connecting with individuals and developing collaborative working relationships to explore together areas such as: stress, anxiety, depression, interpersonal relationships, grief & loss, and sport performance, as well as other areas of focus related to life transitions and mental health.
---
Counselling, Thompson Rivers University
Old Main 1631
805 TRU Way
Kamloops, BC Canada
V2C 0C8
250-828-5023
studentservices@tru.ca