News and Events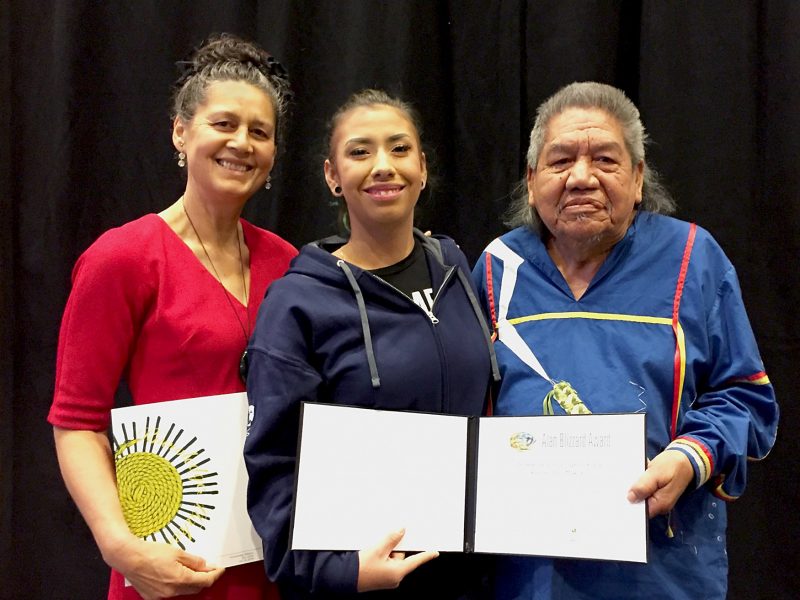 TRU wins national teaching excellence award
Wednesday, June 12 2019
TRU's Knowledge Makers initiative has been awarded the national Alan Blizzard Award for excellence in collaborative teaching.
Read more
Upcoming Events
Date: June 24, 10:00am - 12:00pm
Location: Brown Family House of Learning
Learn more about the final report of the national inquiry into missing and murdered Indigenous women and girls.
---
Date: July 29 - All Day
Location: Various locations on campus
TRU science and nursing are again teaming up to present a weeklong camp for Indigenous high school students going into grades 8-10.
---
Annual Events
Aboriginal Awareness Week
A variety of activities take place every year in late February. Past events have included a fashion show, an elders luncheon, a bannock bake-off, and more.
Orientation
TRU Services for Indigenous Students hosts a variety of welcome events and activities for Indigenous students as classes get started in the fall.
Powwow
A traditional powwow takes place every year in late February or early March. It attracts people from near and far and of all ages for competitive and recreational performances.
Transitions to post-secondary day
High school students spend the day on campus to learn what TRU has to offer through workshops, activities, tours and interactions with faculty and staff.
High school science and health sciences camp
Students entering grades 8-10 stay overnight at TRU Residence during the summer, the do hands-on experiments, learn about traditional practices, go on field trips and meet faculty and students.
---