Wellness Centre

Wellness Centre Location & Mission Statement
The Wellness Centre is located at Old Main 1479 (first floor) on the Kamloops Campus of Thompson Rivers University (TRU). TRU campuses are located on the traditional lands of the Tk'emlúps te Secwépemc (Kamloops campus) and the T'exelc (Williams Lake campus) within Secwépemc'ulucw, the traditional and unceded territory of the Secwépemc. The region TRU serves also extends into the territories of the St'át'imc, Nlaka'pamux, Tŝilhqot'in, Nuxalk, and Dakelh, and Métis communities within these territories. The Wellness Centre has made it a priority to learn more about Indigenous and other cultural wellness practices in order to provide appropriate care and support to all people who access our services.
"The Wellness Centre promotes the physical, emotional, social, intellectual, occupational, and spiritual well-being of TRU students and employees by providing a comprehensive package of health education and promotion activities, services and programs."
What is the Wellness Centre?
The Wellness Centre values the health of all students and employees on campus, and aims to provide unique, educational and fun programs that will provide the skills and tools needed to create a more harmonious and balanced lifestyle.
It is a safe place for students to hang out, take a nap, read a book, play a game, have a cup of tea, learn about helpful resources, and access one-on-one health and wellness support.
Wellness Centre Etiquette
The quiet/tech free room will be available with a maximum of 2 users at one time.
While in the centre, we expect respectful language and behaviour. We do not tolerate discriminatory language or actions including those that are racist, misogynist, homophobic, or include hate speech.
Wellness Centre Services
One-to-One Peer Support
Members of the Student Wellness Ambassador Team (SWAT) will be present in the centre Monday-Friday to support students who want to connect with a peer. They are all Certified Peer Educators and have received over 50 hours of training to prepare them for this role. SWAT Leaders can listen to student's wellness concerns in a kind, open, and approachable way, and can offer support by connecting students with relevant campus and community resources.
Take Home Naloxone (THN) Site
Naloxone is a medication that can temporarily reverse the side effects from an opioid overdose (fentanyl, morphine, heroin, methadone, etc.). The Wellness Centre offers naloxone training in 15-20 minutes. If you come to the centre at OM 1479, anytime we are open, one of the Student Wellness Ambassadors or the Wellness Coordinator can train you and provide you with your own THN kit.
Are you looking for more information on how to support yourself or others with substance use concerns? Please check out towardtheheart.com.
Health and Wellness Workshops, Presentations, and Outreach Events
Upcoming Events
Date:
Every Thursday; January 12 - April 6, 2023 (except for February 23, 2023)
Time:
10 a.m. - 12 p.m.
Location:
BMO Student Street, Old Main
Check out Events – TRU Newsroom for more upcoming events.
Do You Need to Connect with Someone?
If you need to connect with someone regarding your health during a time we are closed or unavailable, please contact the TRU Counselling Department at 250-828-5023, the TRU Medical Clinic at 250-828-5126, or keep.meSAFE. To learn more about how to navigate the keep.meSAFE app, watch this step-by-step video.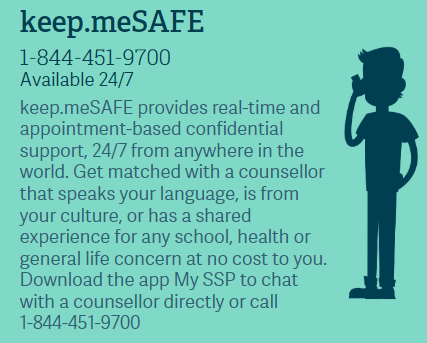 Resources
Find out how important sleep is and how you can sleep better.
Stress eating or not eating enough? Check out easy recipes and nutrition tips for university students.
Freaking out? Learn how to manage stress and still be a successful student.
For suicide prevention information and related supports, refer to CMHA's Healthy Campuses to learn more.
---
Wellness Updates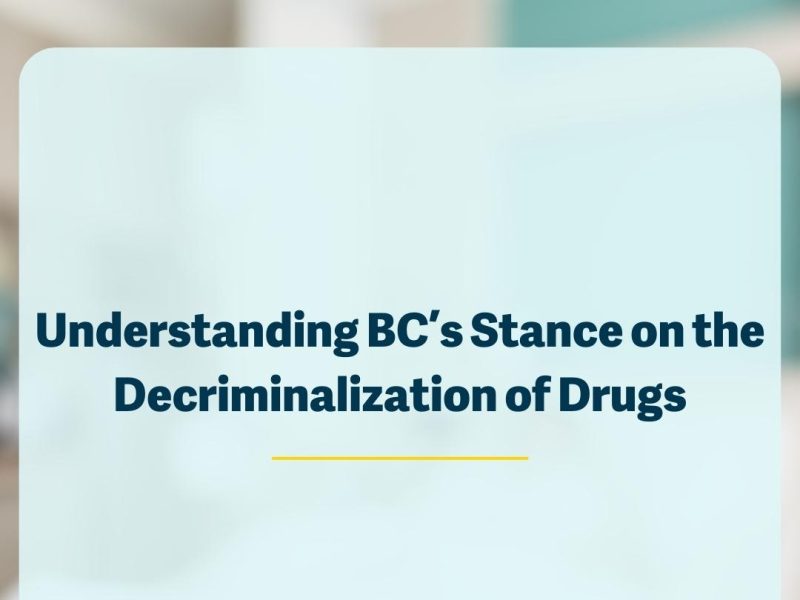 Understanding BC's stance on the decriminalization of drugs
Thursday, March 16 2023
Understand BC's stance on decriminalizing drugs with the help of Student Storyteller Amna Qazi and the Wellness Centre.
Read more
Read More Wellness News
---