Sexualized Violence Prevention & Response
You are not alone
The Sexualized Violence Prevention and Response office delivers educational opportunities to members of the campus community, supports the ongoing implementation of BRD 25-0 and provides direct support to victims/survivors of sexualized and intimate partner violence.
Support is available to all faculty, staff and students, and to people of all genders and sexual orientations. Whether the experience is historical or recent, a wide variety of supports are available:
Emotional support and safety planning
Academic accommodations and emergency housing
Information about reporting options

Support through reporting processes if desired
Connection to campus and community resources
Support to those providing care to victim/survivors
Location:
Hours:
Phone:
Email:
Reach out to us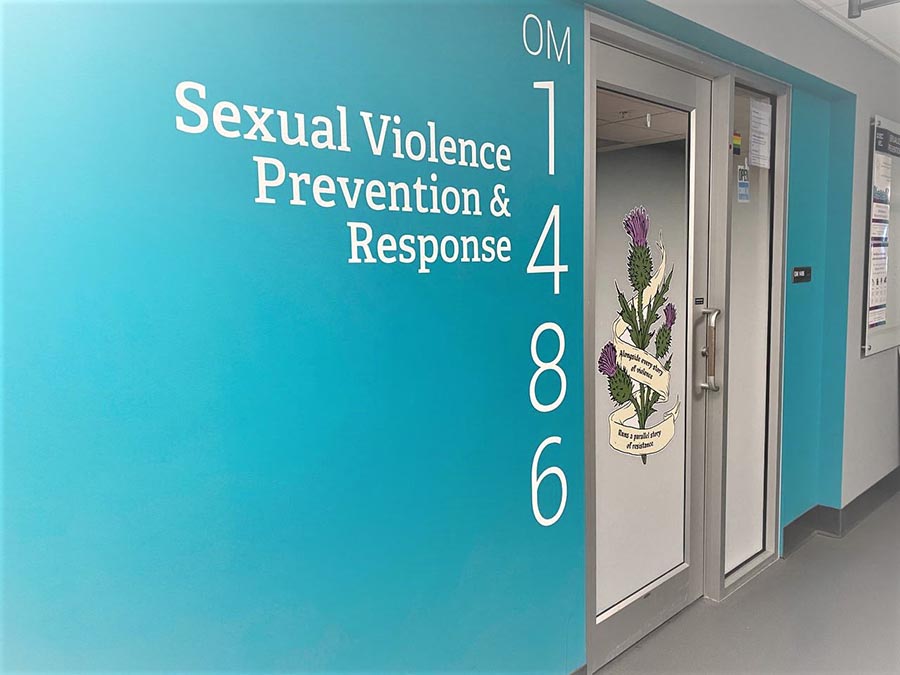 To book an appointment, SVPR staff can be reached by email at svpr@tru.ca, by calling 250-828-5023, or by dropping by the office in OM 1486. You are welcome to bring a support person to any meeting.
Feedback
We would like for you to offer feedback on our services to better serve you.
Disclosure
Notify SVPR of a disclosure. Please note: Policy BRD 25-0 requires all faculty and staff who receive a disclosure to notify SVPR staff. This allows SVPR staff to support victims/survivors as well as members of the TRU community who are providing care and response to those victims/survivors, and to collect relevant data on the issue.
---
SVPR Updates