Office of Indigenous Education
Meet the team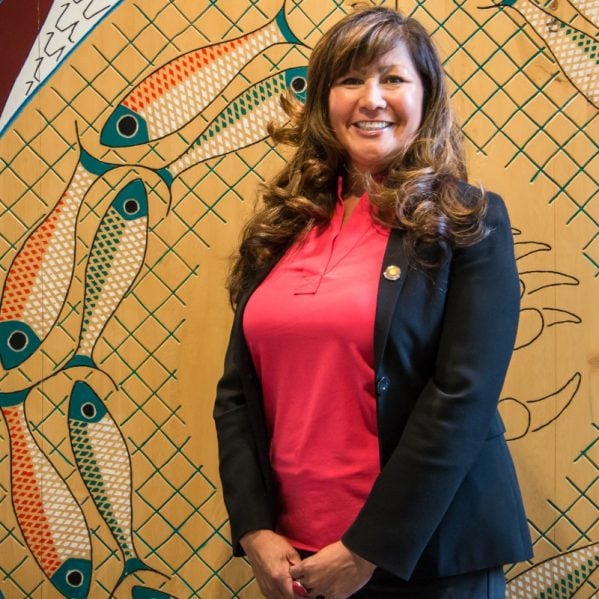 Tina Matthew
Executive Director Office of Indigenous Education
tmatthew@tru.ca
778-471-8395
Tina's Bio
Tina is a proud Secwepemc woman and member of Simpcw First Nation located in the North Thompson Valley. She brings with her a passion for helping Indigenous people by making opportunities accessible to everyone. She is honoured to hold the position of Executive Director in the Office of Indigenous Education at Thompson Rivers University and acknowledges the traditional territory of the Tk'emlúps te Secwépemc on which the TRU Kamloops campus resides on.
Tina works closely with all TRU faculties and departments to provide advice and Indigenization support in order to align TRU's strategic change goals with Indigenization efforts across campus that support staff, faculty and students. The Office of Indigenous Education liaises and connects with Indigenous organizations and communities.
Tina holds a Master of Education and an undergraduate degree from Simon Fraser University. She is an education professional with over 25 years' experience working with Indigenous communities, organizations, public and private institutions, and industry. Tina has particular strengths in conducting research, developing organizational processes, and connecting Indigenous people with training and collaboration opportunities. She is an active community member who always strives for self-governance and leadership for all Indigenous people through mentorship and leadership.
Tina looks forward to meeting with current and future administration, faculty, staff, students, and community members.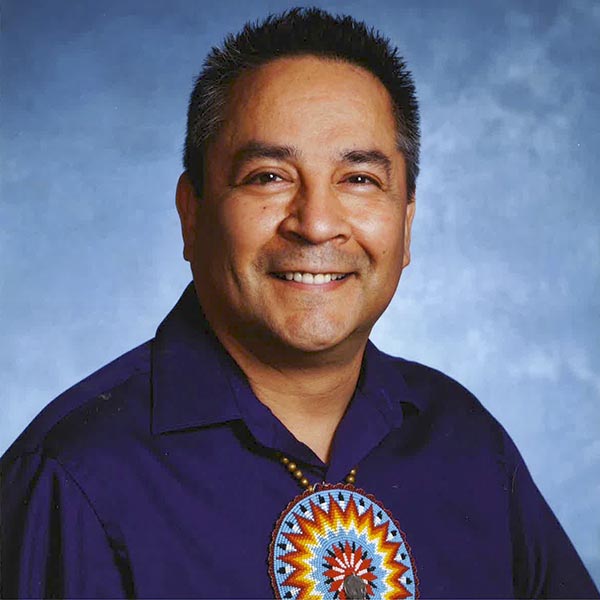 Garry Gottfriedson
Secwepemc Cultural Advisor
ggottfriedson
@tru.ca
Garry's Bio
Gottfriedson is from Kamloops, BC. He is strongly rooted in his Secwepemc (Shuswap) cultural teachings. He holds a Masters of Arts education degree from Simon Fraser University. In 1987, the Naropa Institute in Boulder, Colorado awarded a Creative Writing Scholarship to Gottfriedson for Masters of Fine Arts creative writing. There, he studied under Allen Ginsberg, Marianne Faithful and others. Gottfriedson has 10 published books. He has read from his work across Canada, United States, South America, New Zealand, Europe and Asia. Gottfriedson's work unapologetically unveils the truth of Canada's treatment of First Nations. His work has been anthologized and published nationally and internationally. Currently, he works at Thompson Rivers University.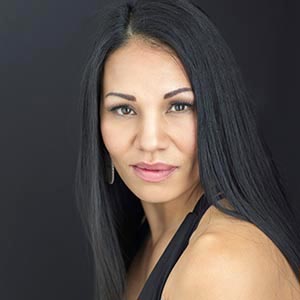 Laura Grizzlypaws
Educational Developer, Indigenous Teaching and Learning
lgrizzlypaws
@tru.ca
Laura's Bio
Grizzlypaws was born and raised in Lillooet, British Columbia in the Interior Plateau region, she is of St'át'imc descent. Her ancestral name is "Stálhalamcen – Grizzly Paws," She belongs to the people of Xwisten the Bear Clan. She is an independent mother of four children. At the age of sixteen, Grizzlypaws began to relearn the St'át'imc traditions. Her passion grew stronger in education and the heritage of her people; it became a way of life. She is a dancer, drummer and singer/songwriter, an academic, educator and a language/cultural advocate.
The experiences in her education provided her with knowledge and skills with a focus on providing her recipients with the highest quality of cultural education based on the values and needs of the community while meeting the deliverables of the organization or project goals. Grizzlypaws worked at the St'át'imc Government Services office as the Education and Training Manager to strengthen the collective organization and capacity of the St'át'imc; collaborate with the St'at'imc and partners to exercise greater control over education skills and training and to establish a knowledge-based foundation to inform St'át'imc decision-making. She taught extensively through the Nicola Valley Institute of Technology and the St'at'imc Education Institute. She has many years of work in curriculum development with the Gold Trail School District, the St'át'imc Education Institute and St'át'imc Government Services.
Her education background consists of a Masters of Education in Education Foundation Land Based Education(2011); Bachelor of General Studies Degree Double Minor Linguistics & First Nation Studies(2007); Bachelor of Education Degree in Curriculum Development & Instruction (2007); Professional Development Teaching Certificate (2006); Language Proficiency Certificate (2003); Counselling & Wellness Certificate (2003). Grizzlypaws was also granted a Language Heroes award for the British Columbia Salishan language family. Her educational accomplishments were made possible through the balance of traditional and spiritual practices of her St'át'imc cultural heritage. Followed by her academic credentials Grizzlypaws was recognized through the Indigenous Music Awards (2019) and awarded for the category "Best Hand Drum Music" for her album debut "Come Home" a week after her receiving an award she competed in the British Columbia Pro Cup and took home two metals for her first Natural Body Building competition as a bikini athlete. She released her new Album "Muzmit.stumc" (2019); dedicated to language revitalization through prayer songs and now preparing for the 2021 bodybuilding competition year where she will strive to earn her place at centre stage and move onto the nationals to obtain her Pro Card and beyond. Grizzlypaws was inducted into the Wall of Fame at the University of Saskatchewan Alumni (2020) for her athletic achievements and the recognition of the Indigenous Education work she offers globally. Thorough knowledge of education and cultural affirmations had proven valuable in Grizzlypaws educational work and cultural way of life.
Grizzlypaws is excited to working with the TRU community through CELT starting August 23rd, as the Educational Developer, Indigenous Teaching and Learning.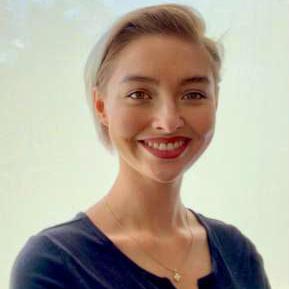 Cicyetkwu Bennett-Dunstan
ASP Transitions Coordinator
transitions
coordinator@tru.ca
Cycyetkwu's Bio
Cicyetkwu is Nlaka'mamuxkin and registered with Lytton First Nation. Her mother is Denise Dunstan, her grandparents are Turdine and Lyle Dunstan, and her maternal great grandparents were Cicyetkwu (Mary) and Jacob Anderson and her paternal great grandparents were Lena and Malcolm Dunstan. She was born and raised mostly in the Tk'emlúps t Secwépemc Nation with lots of travel back home to Spences Bridge and Lytton for fishing and picking.
The first time she attended TRU she was enrolled in the Bachelor of Sciences program. She has recently returned and now she is in her second year of the School of Business and Economics, management diploma program, and will be transitioning into a Bachelor of Business Administration with a focus in HR and project management. She is a recipient of the TRUSU Student Advocate Award for demonstrating political will this past year.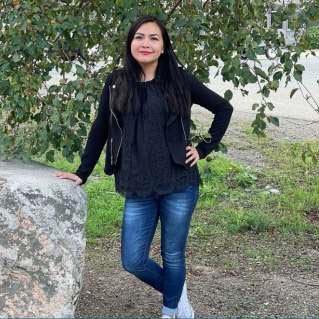 Wynona Edwards
ASP Cultural Coordinator
cultural
coordinator@tru.ca
Wynona's Bio
Wynona is from Ts'kw'aylaxw First Nation of the St'at'imc people. Although she was born and raised her in the Tk'emlúps to Secwépemc territory, within the unceded tradition lands of the Secwépemc Nation here in BC.
She is currently in her second year of the Human Services Diploma program here at Thompson Rivers University, she then plans to obtain her Bachelor of Social Work. She has achieved her Bachelor of Fine Arts degree, Visual Arts Diploma, and Aboriginal Studies Certificate. She was a part of the volume 5 Knowledge Makers peer reviewed journal, her paper was title "Holding onto Traditional Indigenous Ways in Contemporary Times."
She loves learning new things, and she holds onto her cultural traditional ways she loves attending ceremonies, singing and dancing powwow. She grew up travelling the powwow trail, attending different powwows and round dances across BC, Alberta and the United States. She loves travelling. She enjoys hunting, fishing and being out of the land collecting and harvesting traditional medicines, and most importantly she enjoys sewing and beading. She has been designing and making her own powwow dresses, shawls and other powwow outfits since a young age.
When she is done school she hopes to work alongside Indigenous peoples with a cultural setting or with Indigenous youth and children as they are our future.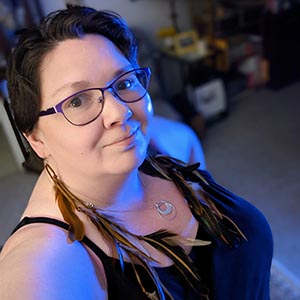 Melissa Kelm
Work Study Student
Melissa's Bio
Melissa is Métis and her family is from the Red River Settlement in Saskatchewan. Although she was born and raised in 100 Mile House within the unceded territory of Secwepemcúlucw.
She is in her third year of Bachelors of Social Work, president of TRUSU Indigenous Culture Club, and also works weekends at Kikekyelc: A Place of Belonging run by Lii Michif Otipemisiwak(LMO.) She is very passionate about her Metis heritage, both in learning and teaching. Education is one of Melissa's core values as education is something that happens both inside and outside the classroom and for your whole life.
When she is done school she plans to work for LMO in the child protection team for her Métis people. She enjoys beading, drumming, and learning about all cultures.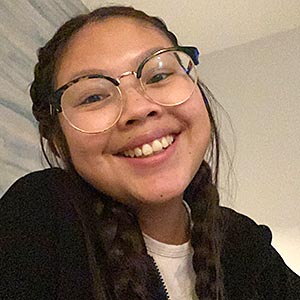 Jordan Setah
Work Study Student
Jordan's Bio
Jordan is from Yunesit'in, it is one of the six communities in the Tsilhqot'in Nation, that is located near the Williams Lake area. She has a daughter, son, and a little sister at home. She is a homebody who enjoys reading and being with her family.
Jordan's education includes a Business Administration diploma. She received this diploma at Nicola Valley Institute of Technology in Merritt, BC. She is in her first year at Thompson Rivers University studying Bachelor of Business Administration, planning to major in accounting.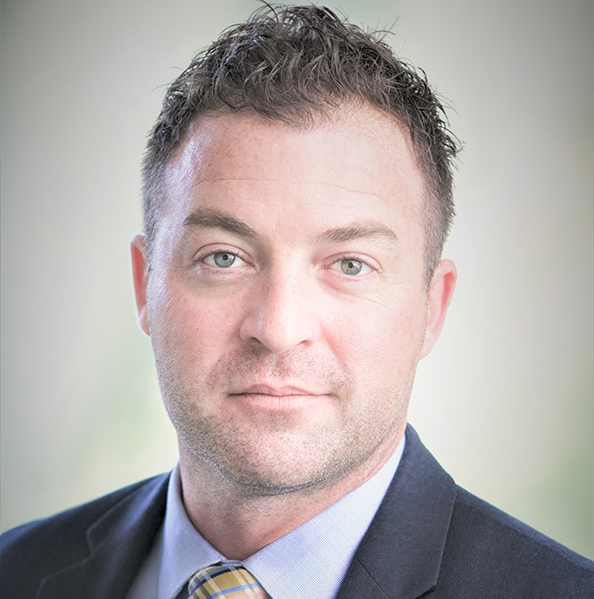 Brad Bostock
Director of Development Indigenous Education
bbostock@tru.ca
250-371-5833
Brad's Bio
Bradley is a member of the Advancement team, and works directly with Indigenous Education and the Faculty of Arts and the Faculty of Education and Social Work to obtain major philanthropic gifts in support of students, infrastructure, programs, and other initiatives in these three areas.
---
Thompson Rivers University campuses are on the traditional lands of the Tk'emlúps te Secwépemc (Kamloops campus) and the T'exelc (Williams Lake campus) within Secwépemc'ulucw, the traditional and unceded territory of the Secwépemc. Our region also extends into the territories of the St'át'imc, Nlaka'pamux, Nuxalk, Tŝilhqot'in, Dakelh, and Syilx peoples. » TRU Service Area
The Office of Indigenous Education is the administration and academic office that reports directly to the Provost and Vice-President Academic. The office works with the deans, faculties and departments on Indigenization across the campus.
This includes incorporating TRC 94 Calls to Action and UNDRIP into courses, curriculum, and programs.
This office also liaises and connects TRU with the surrounding Indigenous communities and organizations for research, partnerships and collaboration.
We support Indigenization efforts at every level of the university and provide specific support for Indigenous employees, students and Indigenous communities.
Major projects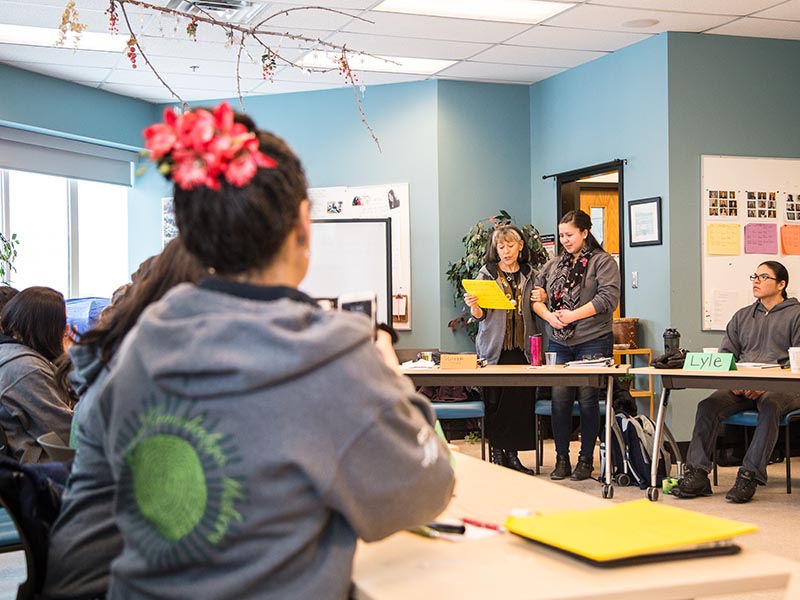 Support for programs aimed at Indigenous students in the School of Nursing, Bachelor of Education, Trades, School of Business and Economics, Faculty of Arts, and Faculty of Law.
Elimination of educational and employment gaps between Indigenous and non-Indigenous Canadians by setting measurable and achievable goals in the areas participation, retention and completion rates of Indigenous students.
Ministry of Advanced Education funding to support community, rural/urban Indigenization initiatives. For example, Transitions to Post-Secondary where we invite Indigenous students from school districts in the TRU service area — SD 73 Kamloops, SD 27 Williams Lake, SD 58 Merritt, SD74 Gold Trail, SD 83 Salmon Arm.
Outbound Travel Opportunities for Indigenous Students — international Indigenous partnerships and student publications through the Knowledge Makers Journal in collaboration with All My Relations Indigenous Research Center
---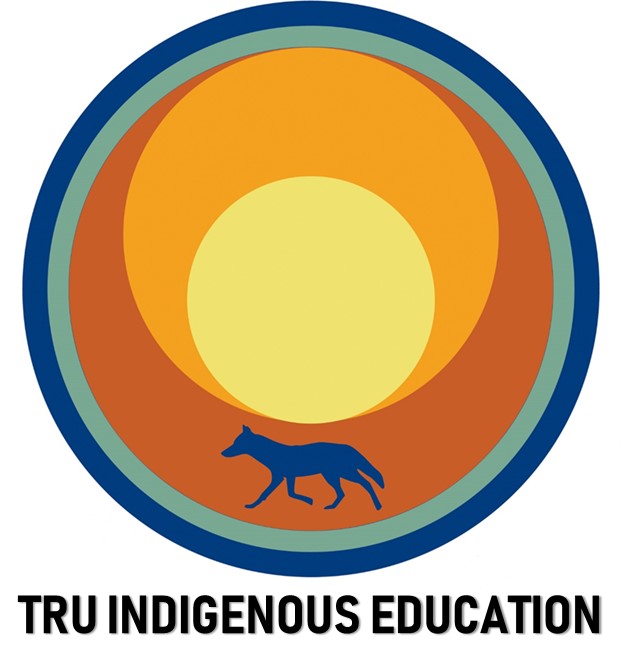 This image shows Sek̓lép (Creator, Trickster, teacher) on his educational journey at TRU. This image is synonymous with Indigenization and represents working in partnership and supporting one another.
Dark blue on the outside represents Séwllkwe (Water)
Green represents Specéc (Air)
Brown represents the Tmicw (Land)
Orange represents the Skwék̓w7es (Sun)
Yellow represents the Mégcen (Moon)
---