Office of Indigenous Education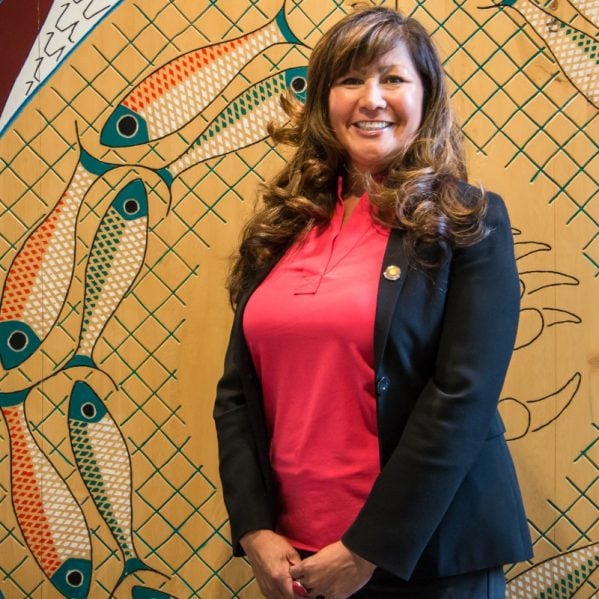 Tina Matthew
Executive Director Office of Indigenous Education
tmatthew@tru.ca | 778-471-8395
Tina's Bio
Tina is a proud Secwepemc woman and member of Simpcw First Nation located in the North Thompson Valley. She brings with her a passion for helping Indigenous people by making opportunities accessible to everyone. She is honoured to hold the position of Executive Director in the Office of Indigenous Education at Thompson Rivers University and acknowledges the traditional territory of the Tk'emlúps te Secwépemc on which the TRU Kamloops campus resides on.
Tina works closely with all TRU faculties and departments to provide advice and Indigenization support in order to align TRU's strategic change goals with Indigenization efforts across campus that support staff, faculty and students. The Office of Indigenous Education liaises and connects with Indigenous organizations and communities.
Tina holds a Master of Education and an undergraduate degree from Simon Fraser University. She is an education professional with over 25 years' experience working with Indigenous communities, organizations, public and private institutions, and industry. Tina has particular strengths in conducting research, developing organizational processes, and connecting Indigenous people with training and collaboration opportunities. She is an active community member who always strives for self-governance and leadership for all Indigenous people through mentorship and leadership.
Tina looks forward to meeting with current and future administration, faculty, staff, students, and community members.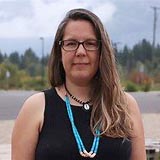 Tara Willard
Administrative Assistant
twillard@tru.ca
Tara's Bio
Tara Willard is from the Secwepemc Nation, with paternal grandmother from Splatsin (Ethel nee Jones) and paternal grandfather from Neskonlith (Leonard Willard), Secwepemc communities. Her maternal grandparents (Irish and Scottish, Herb and Edythe Roane) resided within Secwepemcu'lecw in the North Shuswap at the Lazy R Ranch. Her Mother Kelli lives in Armstrong and her Father Mike lives in Neskonlith.
Tara has a BA from the University of British Columbia, with a major in English. She comes to us from a recent background in K-12 public school, in her role as Indigenous Education Support for students and families. Since graduating from University, her educational and working journey have brought her to many Indigenous organizations, departments, First Nation governments, and training environments. Most of the work that Tara has been doing is within the Health and/or Education field. Her experience within Secwepemc Nation, as well as the community level, has given her a broad knowledge of Indigenous history, health, education and politics. Her insight into K-12 education over the last five years, has been equally rewarding.
The past 18 years have also been a training ground through music, ceremony and gathering in an inter-tribal way. Tara has appreciation and love for the diversity of Indigenous cultures, languages and ways of being.
This next chapter, joining the Office of Indigenous Education at TRU, is exciting and timely. Tara is thrilled to be starting June 21, Indigenous Peoples' Day, as the new Administrative Assistant in the Office of Indigenous Education.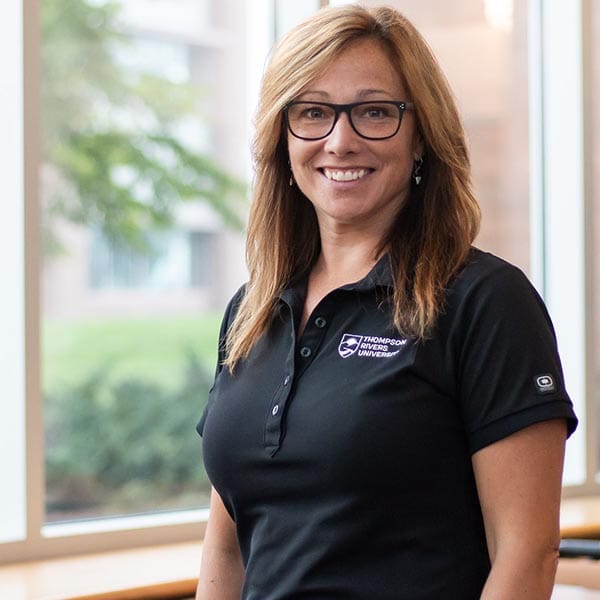 Karie Russell
Aboriginal Service Plan Supervisor
krussell@tru.ca
Karie's Bio
Karie Russell is pleased to join the Office of Indigenous Education in the role of administrative assistant. She is originally from Williams Treaty area, within the traditional territory of the Anishnabek, Huron-Wendat, Haudenosaunee (Iroquois), Ojibway/Chippewa peoples.
Karie has a general studies degree in communications and marketing, and is a proud alumnus of TRU Open Learning. She is currently completing her provincial instructors diploma. Her background is in tourism, aviation and for the past 16 years she worked in international education.
Karie has a partner, and two step-daughters and has been a guest in Tk'emlups te Secwepemc territory since 2002. Karie is passionate about empowering and inspiring people to live life from lessons learned from spending time with mentors and peers, community, family, connecting with spirit, and nature.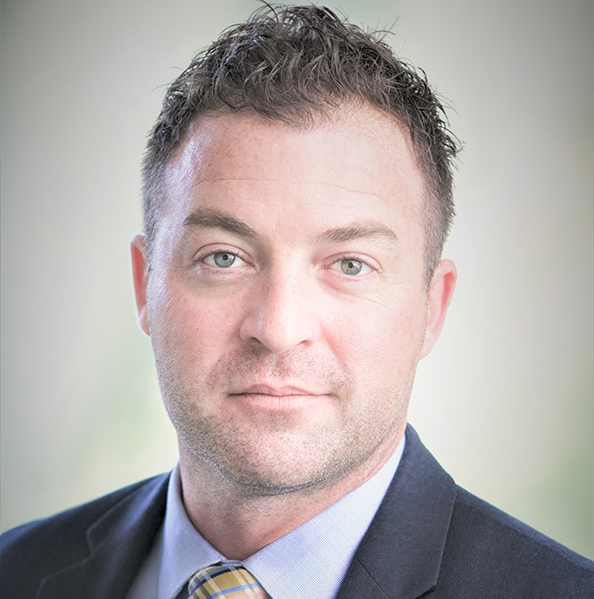 Brad Bostock,
Director of Development Indigenous Education, Faculty of Arts, Faculty of Education and Social Work
bbostock@tru.ca | 250-319-6385
Brad's Bio
Bradley is a member of the Advancement team, and works directly with Indigenous Education and the Faculty of Arts and the Faculty of Education and Social Work to obtain major philanthropic gifts in support of students, infrastructure, programs, and other initiatives in these three areas.