Office of Indigenous Education
The Office of Indigenous Education is the administration and academic office that reports directly to the Provost and Vice-President Academic. The office works with the deans, faculties and departments on Indigenization across the campus.
This includes incorporating TRC 94 Calls to Action and UNDRIP into courses, curriculum, and programs.
This office also liaises and connects TRU with the surrounding Indigenous communities and organizations for research, partnerships and collaboration.
We support Indigenization efforts at every level of the university and provide specific support for Indigenous employees, students and Indigenous communities.
Meet the team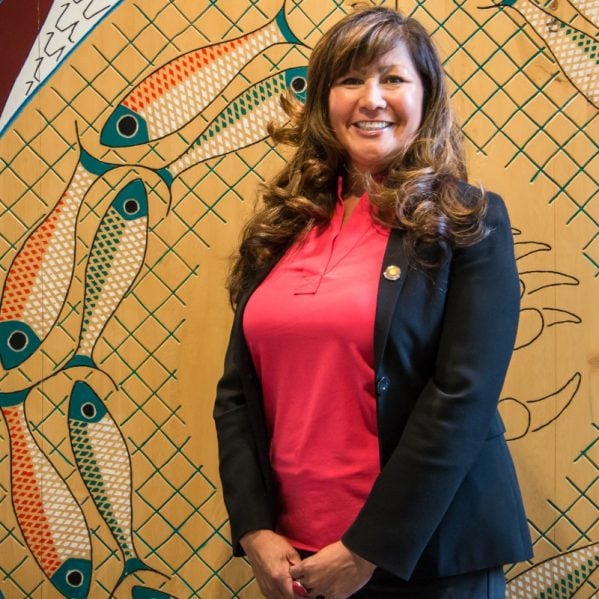 Tina Matthew
Executive Director, Office of Indigenous Education
tmatthew@tru.ca
778-471-8395
Tina's Bio
Tina is a proud Secwépemc woman and member of Simpcw First Nation located in the North Thompson Valley. She brings with her a passion for helping Indigenous people by making opportunities accessible to everyone. She is honoured to hold the position of Executive Director in the Office of Indigenous Education at Thompson Rivers University and acknowledges the traditional territory of the Tk'emlúps te Secwépemc on which the TRU Kamloops campus resides on.
Tina works closely with all TRU faculties and departments to provide advice and indigenization support in order to align TRU's strategic change goals with indigenization efforts across campus that support staff, faculty and students. The Office of Indigenous Education liaises and connects with Indigenous organizations and communities.
Tina holds a Master of Education and an undergraduate degree from Simon Fraser University. She is an education professional with over 25 years' experience working with Indigenous communities, organizations, public and private institutions, and industry. Tina has particular strengths in conducting research, developing organizational processes, and connecting Indigenous people with training and collaboration opportunities. She is an active community member who always strives for self-governance and leadership for all Indigenous people through mentorship and leadership.
Tina looks forward to meeting with current and future administration, faculty, staff, students, and community members.
Kimberly Rolle
Administrative Assistant
krolle@tru.ca
250-828-5227
Kimberly's Bio
Kimberly Rolle was born on the island of Freeport, Grand Bahama in the Commonwealth of The Bahamas. She has five siblings (three sisters and two brothers). She was raised by her mother and grandfather in the oldest Bahamian village called "Fox Hill Village". Fox Hill is named after Samuel Fox an enslaved African who was freed and granted land in 1801. The original residents were from the Yoruba, Nango, Congo and Ebo tribes of Africa.
Kimberly graduated in December 2019 with a Bachelor of Science in Nursing degree and is enrolled at Thompson Rivers University (TRU) in the Master of Nursing program. Kimberly greatly respects the vision of TRU which is "A place of belonging — Kw'seltktnéws (we are all related and interconnected with nature, each other, and all things). Kimberly practices cultural humility and desires to give back to the community. Kimberly constantly seeks to develop her self-awareness, self-confidence and self-efficacy (self-belief).
Kimberly has a passion to become an effective leader, to serve systematically and purposefully in order to be a change agent for individuals and communities. Kimberly believes that change do not just happen — effective leaders bring change and count being present at TRU a privilege and honour.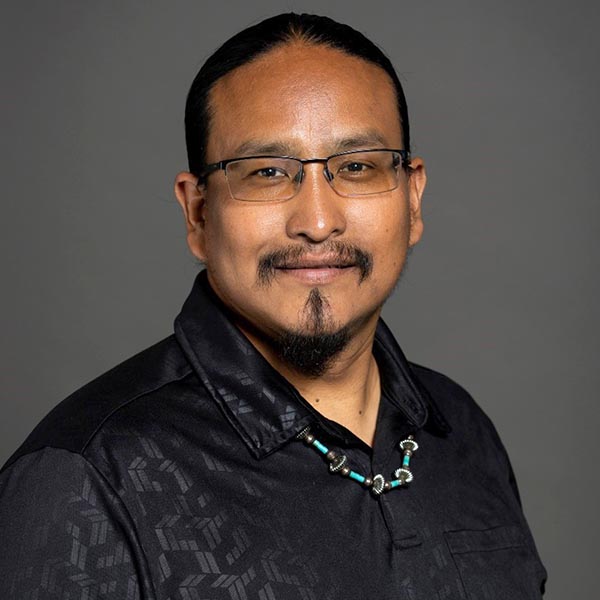 Vernie Clement
Associate Director, Office of Indigenous Education
vclement@tru.ca
250-371-5699
Vernie's Bio
Dahooja. Si Vernie Clement ts'uhutni, Dakelh nusdli 'ink'ez Lhoosk'uz Whut'en. Su'uma 'en Rosa Chantyman, 'en Lhoosk'uz whut'en, 'ink'ez su'uba 'inle 'en Nazkoh whut'en 'ant'e. Su'adoo 'inle 'en Agnes Chantyman 'en sghestan 'uski nusdli da, Lheyidli 'ink'ez Lhoosk'uz whuz. K'an Kamloops (T'kemlups) 'et 'usda 'ink'ez Thompson Rivers University whuz 'ust'en.
Vernie is the Son of Rosa Chantyman (Lhoosk'uz Dene) and the Late Vernie Clement Sr. (Nazko Whut'en).
Being one of the oldest of his 12 siblings, Vernie had to take on certain leadership responsibilities at an early age. Raised by his grandmother in a house of fluent Dakelh Speakers, he is well-grounded in his language and culture. In 1985 he moved to the isolated community of Lheyidli (Kluskus IR#14) where he lived and attended school at the Kluskus Indian Survival School. Due to circumstances in the provincial education system at the time, he moved away from his community to attend public school in Kamloops. He graduated with District Honours at Norkam Secondary and continued on to what was then University College of the Cariboo (currently Thompson Rivers University) in 2002.
With his experiences in the First Nations Student Association (vice-president, and then president), as well as other volunteer and extra-curricular programs, he qualified to design and implement the TRU Aboriginal Mentor Program in 2011 and ran the program until 2018. Vernie then moved into the role of Supervisor for Indigenous Student Development in the Faculty of Student Development working to further support Indigenous Students at TRU Kamloops Campus for the last 4 years. In the Fall of 2021, he enrolled in the Executive MBA Indigenous Business and Leadership Program through Simon Fraser University and is expecting to complete this program in 2023.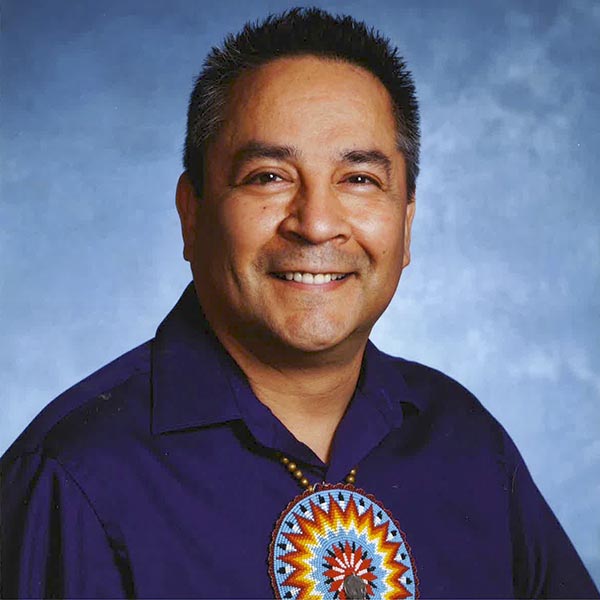 Garry Gottfriedson
Secwépemc Cultural Advisor
ggottfriedson@tru.ca
250-828-5285
Garry's Bio
Gottfriedson is from Kamloops, BC. He is strongly rooted in his Secwépemc (Shuswap) cultural teachings. He holds a Masters of Arts education degree from Simon Fraser University. In 1987, the Naropa Institute in Boulder, Colorado awarded a Creative Writing Scholarship to Gottfriedson for Masters of Fine Arts creative writing. There, he studied under Allen Ginsberg, Marianne Faithful and others. Gottfriedson has 10 published books. He has read from his work across Canada, United States, South America, New Zealand, Europe and Asia. Gottfriedson's work unapologetically unveils the truth of Canada's treatment of First Nations. His work has been anthologized and published nationally and internationally. Currently, he works at Thompson Rivers University.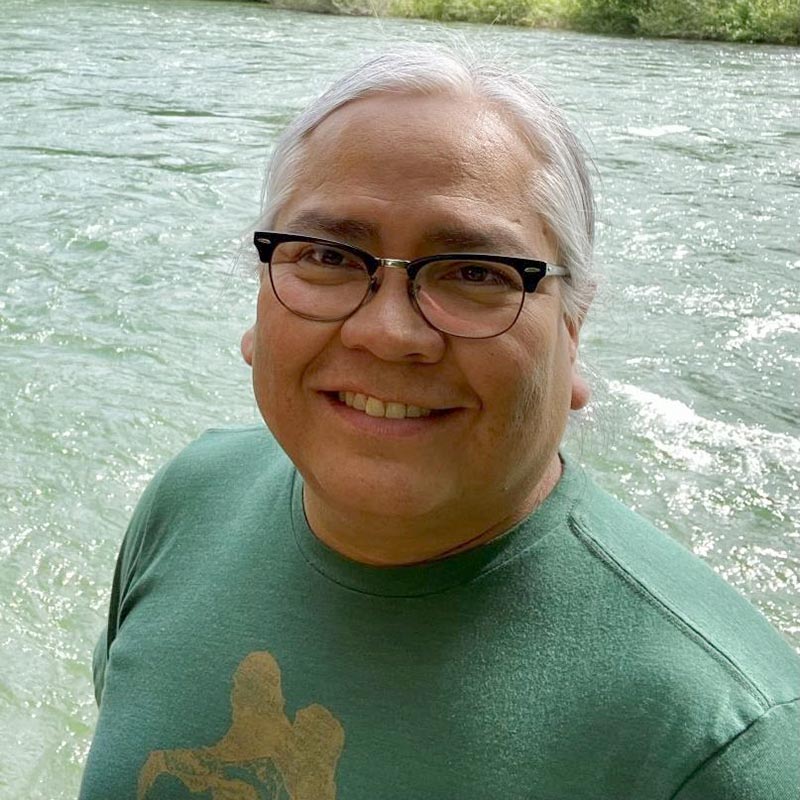 Ted Gottfriedson
Secwépemc Cultural Advisor
tgottfriedson@tru.ca
250-828-5285
Ted's Bio
Weytkp, my name is Ted Gottfriedson. I am from TTk'emlúps te Secwépemc. My parents are Ted and Evelyn Gottfriedson (Thomas) from Tk'emlúps, my paternal grandparents were Gus and Millie Gottfriedson (Manuel) from Tk'emlúps; my maternal grandparents were Squwey and Lizzie Thomas (Lampreau) from Tk'emlúps (Squwey) and Simpcw (Lizzie). My wife Sharon Gottfriedson (Grant) is from Tsq̓éscen; we have been married for 32 years and have four children and one amazing little granddaughter.
I have been a passionate lifelong learner of my language and culture. Through the years and wonderful mentors, I have learned and experienced the magnificence, the joy, and the interminable knowledge found in the ancient language and culture of the Secwépemc. My journey through experiencing and appreciating our ways of knowing has gifted many things: a sense of belonging, a sense of self, and a sense of dignity — collectively these have helped me in realizing healing and happiness.
I have taught in the Kamloops/Thompson School District, Simon Fraser University, and Thompson Rivers University; a combined teaching experience of 25 years. I have also worked for my home community of Tk'emlúps te Secwépemc for six years in the Language and Culture Department. Through the creation and implementation of programs, documentation and research, and policy development, the department worked towards — and continues to work towards the revitalization of our language and culture.
With TRU being located on the ancestral, unceded territory of the Secwépemc, and the Kamloops Campus on the Tk̓emlupsemcúl̓ecw to be specific; I look forward to this excellent opportunity to share the Secwépemc ways of knowing with the staff and students of TRU. It is my hope for all to gain an understanding of the Secwépemc, while developing a healthy connection to this beautiful land they are living and learning on.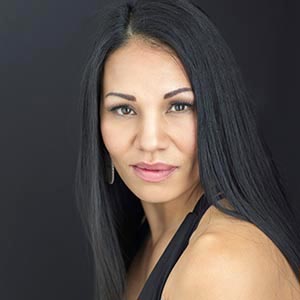 Laura Grizzlypaws
Indigenous Educational Developer
lgrizzlypaws@tru.ca
250-828-5027 Laura's Bio
Grizzlypaws was born and raised in Lillooet, British Columbia in the Interior Plateau region, she is of St'át'imc descent. Her ancestral name is "Stálhalamcen – Grizzly Paws," She belongs to the people of Xwisten the Bear Clan. She is an independent mother of four children. At the age of sixteen, Grizzlypaws began to relearn the St'át'imc traditions. Her passion grew stronger in education and the heritage of her people; it became a way of life. She is a dancer, drummer and singer/songwriter, an academic, educator and a language/cultural advocate.
The experiences in her education provided her with knowledge and skills with a focus on providing her recipients with the highest quality of cultural education based on the values and needs of the community while meeting the deliverables of the organization or project goals. Grizzlypaws worked at the St'át'imc Government Services office as the Education and Training Manager to strengthen the collective organization and capacity of the St'át'imc; collaborate with the St'at'imc and partners to exercise greater control over education skills and training and to establish a knowledge-based foundation to inform St'át'imc decision-making. She taught extensively through the Nicola Valley Institute of Technology and the St'at'imc Education Institute. She has many years of work in curriculum development with the Gold Trail School District, the St'át'imc Education Institute and St'át'imc Government Services.
Her education background consists of a Masters of Education in Education Foundation Land Based Education(2011); Bachelor of General Studies Degree Double Minor Linguistics & First Nation Studies(2007); Bachelor of Education Degree in Curriculum Development & Instruction (2007); Professional Development Teaching Certificate (2006); Language Proficiency Certificate (2003); Counselling & Wellness Certificate (2003). Grizzlypaws was also granted a Language Heroes award for the British Columbia Salishan language family. Her educational accomplishments were made possible through the balance of traditional and spiritual practices of her St'át'imc cultural heritage. Followed by her academic credentials Grizzlypaws was recognized through the Indigenous Music Awards (2019) and awarded for the category "Best Hand Drum Music" for her album debut "Come Home" a week after her receiving an award she competed in the British Columbia Pro Cup and took home two metals for her first Natural Body Building competition as a bikini athlete. She released her new Album "Muzmit.stumc" (2019); dedicated to language revitalization through prayer songs and now preparing for the 2021 bodybuilding competition year where she will strive to earn her place at centre stage and move onto the nationals to obtain her Pro Card and beyond. Grizzlypaws was inducted into the Wall of Fame at the University of Saskatchewan Alumni (2020) for her athletic achievements and the recognition of the Indigenous Education work she offers globally. Thorough knowledge of education and cultural affirmations had proven valuable in Grizzlypaws educational work and cultural way of life.
Grizzlypaws is excited to working with the TRU community through CELT starting August 23rd, as the Educational Developer, Indigenous Teaching and Learning.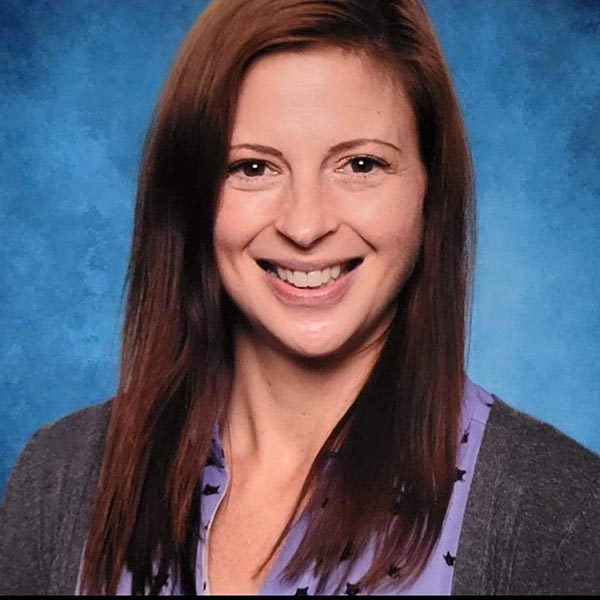 Megan Banman
Supervisor
mbanman@tru.ca
250-371-5995
Megan's Bio
Megan is from a small prairie town in southern Manitoba on Treaty One territory. She is Métis and her family has ties to the Manitoban Red River Settlement. She taught kindergarten to Grade 6 for 18 years before moving to the post-secondary world, starting at the Bob Gaglardi School of Business and Economics as an advising assistant.
Megan has a passion for learning. She has an Early Childhood Education degree from Assiniboine College, a Bachelor of Arts, and a Bachelor of Education degree, both from Brandon University. She has earned a post-baccalaureate diploma in special education from Queen's University. She is currently working on her Master of Education degree with an Indigenous education concentration at Queen's University.
After spending most of her career educating children, she is now focusing on making sure university students are getting the culturally diverse and culturally relevant education that they deserve through carefully thought out supports and university-wide indigenization efforts. She is excited to work and collaborate as a liaison between Indigenous communities and organizations, TRU departments, faculty, student support services and other community partners by managing, monitoring, and maintaining programs and services.
She moved to BC in 2017 to pursue her love of the outdoors (and to escape the minus 45-degree Manitoba winters!) When not in the OLARA building, she can be found out on the Tk'emlúps or Syilx trails running, mountain biking or cross-country skiing.
"While living within the beautiful unceded traditional lands of the Secwépemc Nation, I commit to using my education degree to teach age appropriate curriculum about residential schools, treaties, Indigenous contributions to Canada and I will make sure my students know what lands they are on."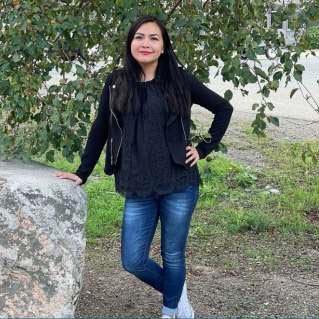 Wynona Edwards
ASP Cultural Coordinator
cultural
coordinator@tru.ca
Wynona's Bio
Wynona is from Ts'kw'aylaxw First Nation of the St'at'imc people. Although she was born and raised her in the Tk'emlúps to Secwépemc territory, within the unceded tradition lands of the Secwépemc Nation here in BC.
She is currently in her second year of the Human Services Diploma program here at Thompson Rivers University, she then plans to obtain her Bachelor of Social Work. She has achieved her Bachelor of Fine Arts degree, Visual Arts Diploma, and Aboriginal Studies Certificate. She was a part of the volume 5 Knowledge Makers peer reviewed journal, her paper was title "Holding onto Traditional Indigenous Ways in Contemporary Times."
She loves learning new things, and she holds onto her cultural traditional ways she loves attending ceremonies, singing and dancing powwow. She grew up travelling the powwow trail, attending different powwows and round dances across BC, Alberta and the United States. She loves travelling. She enjoys hunting, fishing and being out of the land collecting and harvesting traditional medicines, and most importantly she enjoys sewing and beading. She has been designing and making her own powwow dresses, shawls and other powwow outfits since a young age.
When she is done school she hopes to work alongside Indigenous peoples with a cultural setting or with Indigenous youth and children as they are our future.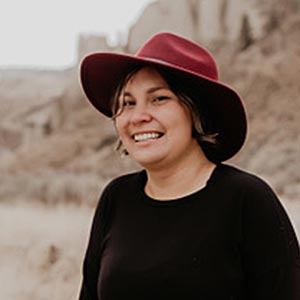 Emma McMillan
Indigenous Summer Science Camp/Transitions Coordinator
Emma's Bio
Emma is proud to identify as a Secwépemc woman with roots in the Simpcw First Nation, just north of Kamloops.
She was born and raised in Kamloops, going to school at Kamloops School of the Arts, formerly Beattie, and then onto completing her Bachelor of Tourism Management at Thompson Rivers University. Following the completion of her Tourism degree, Emma started at Nicola Valley Institute of Technology as Communications and Events Officer. This role allowed her to further connect with her Indigenous community and begin to learn her culture. Knowing her time at NVIT wasn't permanent, she started a Kamloops-based wedding and event planning company. Since 2020, Emma has successfully planned over 50 weddings and events, winning Kamloops' Readers Choice Award for best wedding planner and one of the best event planners over the last few years.
In addition, she has held positions with Skwlax te Secwepemcúl'ecw as Communications Officer, at Royal Inland Hospital Foundation as Development Officer and most recently at NRB Modular Inc as Project Coordinator.
She is beyond excited to come back to TRU and build relationships within the existing TRU community and bring new faces to campus.
When not in the office or running a wedding timeline, Emma can be found spending free time with her daughter and husband, taking in a Kamloops Blazers' game, or singing along to Disney's best hits.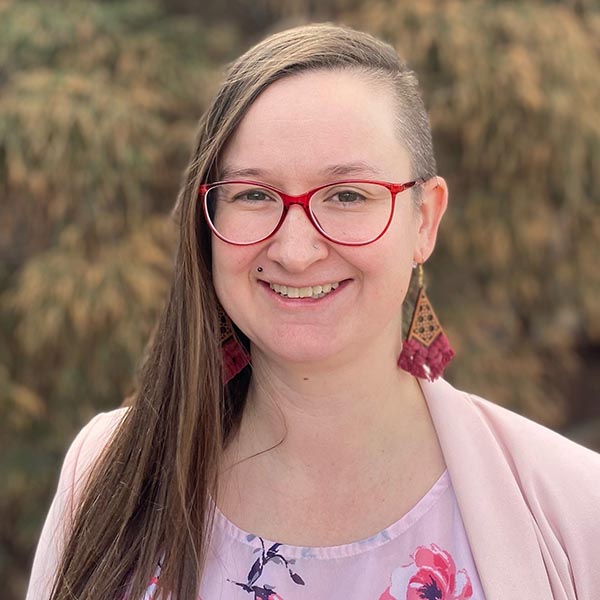 Kaleena Carriere
Advancement Officer, Indigenization
kcarriere@tru.ca
250-852-7694
Kaleena's Bio
Kaleena proudly identifies as Metis and embraces and honors her ancestors from the Red River Métis Settlement in Manitoba. Kaleena was born in Kamloops and her family has connections to the area and surrounding communities within the traditional territory of Tk'emlúps te Secwépemc.
She is an Alumni of TRU's Bachelor of Journalism program as well as the Certificate in Business Skills. Kaleena was a recipient of funding towards her Education from the Métis Nation of British Columbia as well as a scholarship from the Canadian Council for Aboriginal Business. Following the completion of her Journalism degree Kaleena moved to Fort McMurray, Alberta where she worked in the Energy Sector in roles related to Indigenous Relations, Human Resource Management, Event Planning and Communications. She has over ten years' experience working as a Freelance Journalist.
During her time in Fort McMurray Kaleena worked for the local Métis office and began to build connections to the surrounding Indigenous Communities. It was through this role that she began to see the need for on-going engagement between the Energy Sector and the Indigenous communities in the area. This role allowed her to re-connect with her Métis community and begin to learn her culture and build relationships with the Elders in the area.
Kaleena moved back to Kamloops with her family in 2019 and began her career at TRU as the Administrative Assistant to the Dean and Associate Dean in the Bob Gaglardi School of Business and Economis. She is excited to be joining the Advancement team as the Advancement Officer-Indigenization, where she will be able to support Indigenous fund development across the campus.
Kaleena is a mother of two young daughters and spends most of her free time with her husband and children. She is an advocate for lifelong learning and is constantly pursuing additional academic endeavors or professional development. She is currently in the process of completing a Bachelor of Arts, and a Certificate in Indigenous Studies from TRU, as well as a Citation in Indigenous Community Engagement through the University of Alberta and Yellowhead Tribal College.
She holds a position on the Board of Directors for the "Children's Therapy and Family Resource Centre," as well as "Lii Michif Otipemisiwak Family and Community Services." Kaleena believes in the need for supports for Children, Youth and Families within the region and looks forward to seeing the potential of the next generation.
---
Thompson Rivers University campuses are on the traditional lands of the Tk'emlúps te Secwépemc (Kamloops campus) and the T'exelc (Williams Lake campus) within Secwepemcúl'ecw, the traditional and unceded territory of the Secwépemc. Our region also extends into the territories of the St'át'imc, Nlaka'pamux, Nuxalk, Tŝilhqot'in, Dakelh, and Syilx peoples. » TRU Service Area » Secwepemcúl'ecw Territory
Major projects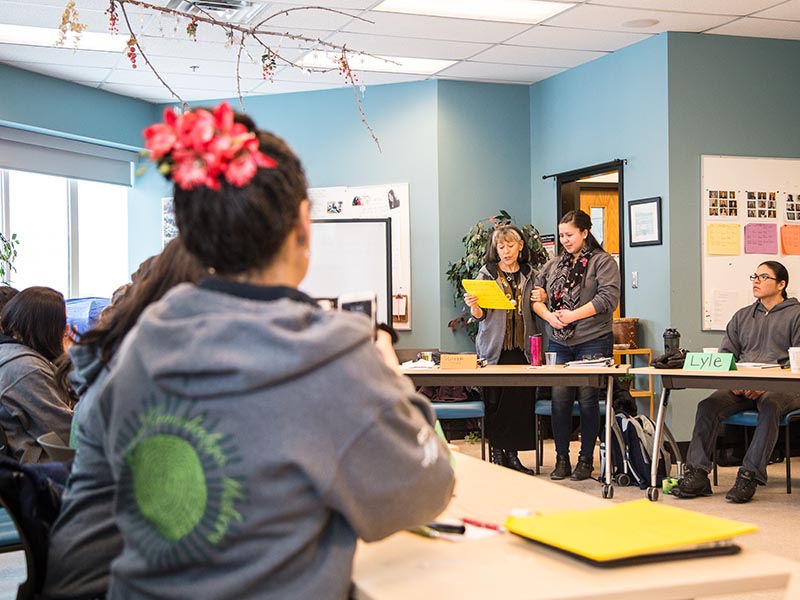 Support for programs aimed at Indigenous students in the School of Nursing, Bachelor of Education, Trades, Bob Gaglardi School of Business and Economics, Faculty of Arts, and Faculty of Law.
Elimination of educational and employment gaps between Indigenous and non-Indigenous Canadians by setting measurable and achievable goals in the areas participation, retention and completion rates of Indigenous students.
Ministry of Post Secondary Education and Future Skills funding to support community, rural/urban Indigenization initiatives. For example, Transitions to Post-Secondary where we invite Indigenous students from school districts in the TRU service area — SD 73 Kamloops, SD 27 Williams Lake, SD 58 Merritt, SD74 Gold Trail, SD 83 Salmon Arm.
Outbound Travel Opportunities for Indigenous Students — international Indigenous partnerships and student publications through the Knowledge Makers Journal in collaboration with All My Relations Indigenous Research Center
---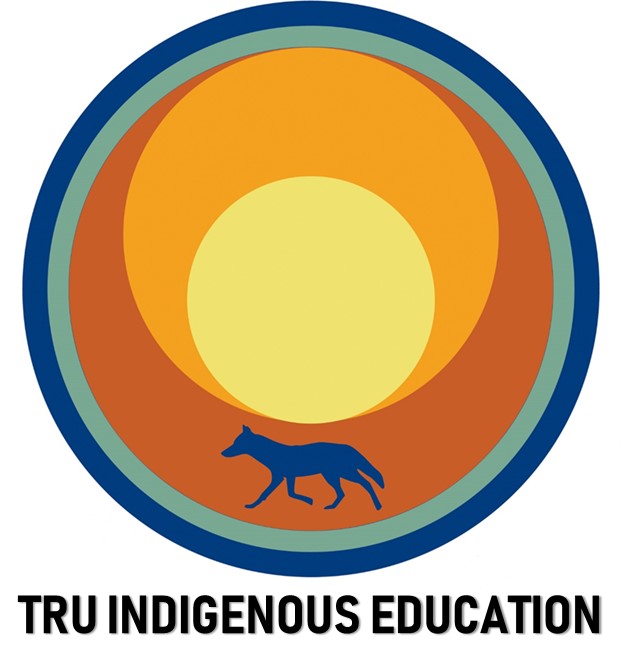 This image shows Sek̓lép (Creator, Trickster, teacher) on his educational journey at TRU. This image is synonymous with indigenization and represents working in partnership and supporting one another.
Dark blue on the outside represents Séwllkwe (Water)
Green represents Specéc (Air)
Brown represents the Tmicw (Land)
Orange represents the Skwék̓w7es (Sun)
Yellow represents the Mégcen (Moon)
---