Office of Indigenous Education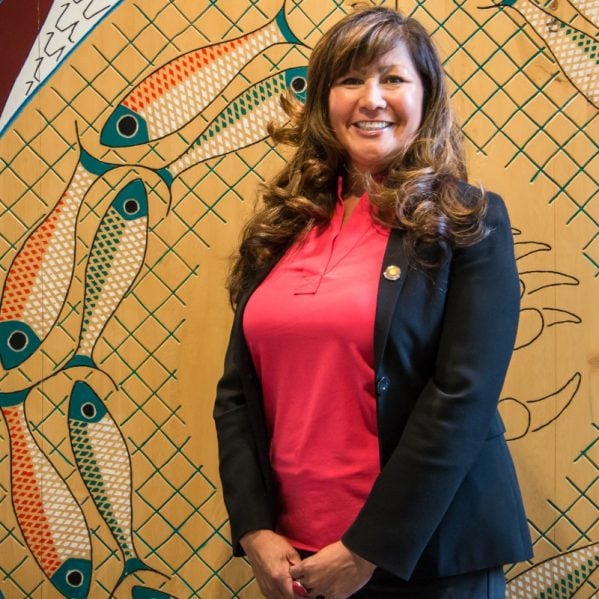 Tina Matthew
Executive Director Office of Indigenous Education
tmatthew@tru.ca | 778-471-8395
Tina's Bio
Tina is a proud Secwepemc woman and member of Simpcw First Nation located in the North Thompson Valley. She brings with her a passion for helping Indigenous people by making opportunities accessible to everyone. She is honoured to hold the position of Executive Director in the Office of Indigenous Education at Thompson Rivers University and acknowledges the traditional territory of the Tk'emlúps te Secwépemc on which the TRU Kamloops campus resides on.
Tina works closely with all TRU faculties and departments to provide advice and Indigenization support in order to align TRU's strategic change goals with Indigenization efforts across campus that support staff, faculty and students. The Office of Indigenous Education liaises and connects with Indigenous organizations and communities.
Tina holds a Master of Education and an undergraduate degree from Simon Fraser University. She is an education professional with over 25 years' experience working with Indigenous communities, organizations, public and private institutions, and industry. Tina has particular strengths in conducting research, developing organizational processes, and connecting Indigenous people with training and collaboration opportunities. She is an active community member who always strives for self-governance and leadership for all Indigenous people through mentorship and leadership.
Tina looks forward to meeting with current and future administration, faculty, staff, students, and community members.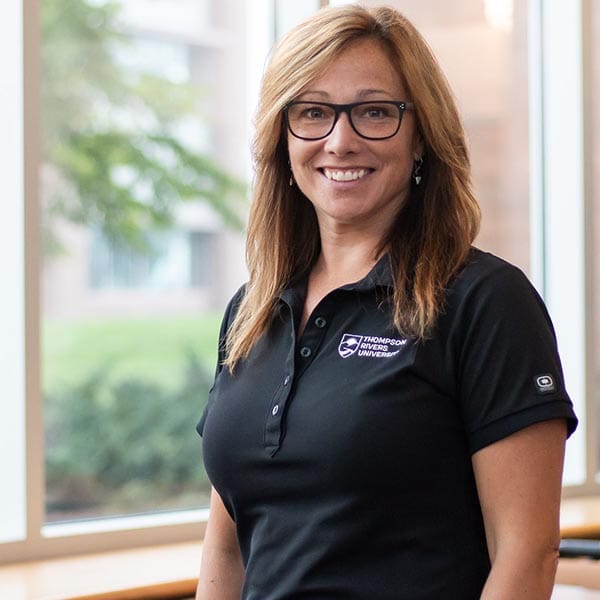 Karie Russell,
Aboriginal Service Plan Supervisor
krussell@tru.ca
Karie's Bio
Karie Russell is pleased to join the Office of Indigenous Education in the role of administrative assistant. She is originally from Williams Treaty area, within the traditional territory of the Anishnabek, Huron-Wendat, Haudenosaunee (Iroquois), Ojibway/Chippewa peoples.
Karie has a general studies degree in communications and marketing, and is a proud alumnus of TRU Open Learning. She is currently completing her provincial instructors diploma. Her background is in tourism, aviation and for the past 16 years she worked in international education.
Karie has a partner, and two step-daughters and has been a guest in Tk'emlups te Secwepemc territory since 2002. Karie is passionate about empowering and inspiring people to live life from lessons learned from spending time with mentors and peers, community, family, connecting with spirit, and nature.
Elizabeth Spike,
Cultural Coordinator
espike@tru.ca
Elizabeth's Bio
Elizabeth is from the St'át'imc and Nlaka'pamux First Nation on her maternal side and German on her paternal side. She is a graduate from the Bachelor of Fine Arts program spring of 2020 and is currently pursuing her Bachelor of Education (Indigenous Cohort Program). She is a proud mother to a beautiful daughter. Elizabeth has been a student at TRU since fall of 2011 and is pleased to have finished her BFA program this year. Elizabeth is thankful that she was given the opportunity to work in a place where she calls it home. She was also the former Indigenous Peer Mentor 2019/2020 school year, the co-president for the Indigenous Cultural Club at TRU for 2018-2020, and has taken part in the Knowledge Makers program, which is an Indigenous undergraduate research program at TRU. Elizabeth was also awarded the peer mentor of the month for January of 2020 during her studies and as an Indigenous mentor at TRU.
Ryan Christopher,
Transitions Coordinator
rchristopher@tru.ca
Ryan's Bio
Ryan Christopher ren skwekwst, Tsq'escen ren st7e7kwen. Hello everybody, my name is Ryan Christopher and I am from Canim Lake, BC. I was born in 100 Mile House, BC and raised in Canim Lake, BC. I graduated from Peter Skene Ogden Senior Secondary. I am the new Transitions Coordinator for Thomson Rivers University. I am a second-year business student at Thompson Rivers University in the Bachelor of Business Administration program. I want to be in school to get my BBA from TRU because I want to help my community in the future, and to meet new people that can also help me in my journey of education. I was a Teacher's Assistant for the First Nations Language 1000-1110 class in Shuswap/Secwepemctsin during the Fall 2019/ Winter 2020 semesters. It has taken a lot of hard work to get where I'm at in school, but it is all worth it to get educated. I hope that I can inspire other First Nations students find their way into the BBA or Business program at Thompson Rivers University, as well as advocate for many other programs offered at TRU. Thank you for your time. I appreciate the opportunity to help other students find their way.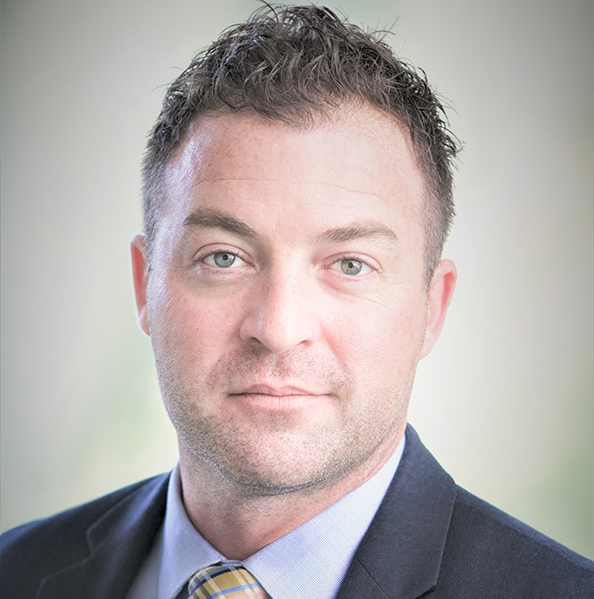 Brad Bostock,
Director of Development Indigenous Education, Faculty of Arts, Faculty of Education and Social Work
bbostock@tru.ca | 250-319-6385
Brad's Bio
Bradley is a member of the Advancement team, and works directly with Indigenous Education and the Faculty of Arts and the Faculty of Education and Social Work to obtain major philanthropic gifts in support of students, infrastructure, programs, and other initiatives in these three areas.