Courses
Choose from over 55 programs and 500 courses offered online and by distance. Many courses are available for continuous registration, so you may register throughout the year, while other courses are paced, with specific start and end dates. Some courses may not be currently available for registration.
Search Courses by Keywords
Browse Courses by Subject
A - B | C - E | F - H | I - L | M - P | Q - T | U - Z
---
Once you have selected your courses, you may proceed to our Register Now page. If you would like more information on the registration process, please visit Registration Info section.
Need more help?
Try these resources for further information on course-related topics:
Can't find the course you're looking for?
Check our partners at the Canadian Virtual University (CVU) for a catalogue of over 2,000 distance and online courses (http://www.cvu-uvc.ca/).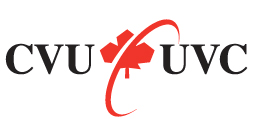 If you are enrolled in a distance TRU-OL program listed on the CVU website, you are eligible for free admission at our partner universities when you take one of their distance courses for transfer credit to your program. See the CVU Admission form.