Meet the Team
Communications, Storytelling, and Events
Student Storyteller Squad
Meet the 2021 - 2022 Student Storyteller Squad! Writer & Storyteller Alicia Ashcroft has been working closely with the team, who range from new-to-TRU to nearly-graduated. These individuals are asking the question: when it comes to the student life experience, what kind of stories do we want to hear, and what stories do we want to tell?
Lauren Keller, she/her

Dea Di Giovanni, she/her

Nicole Stanchfield, she/her
Storytellers of the past
2020-2021 Storytellers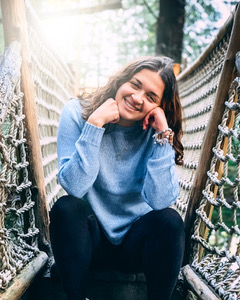 Hi everyone! My name is Manuela Ceballos, my pronouns are she/her/hers, I graduated in Colombia in 2018 from the Marymount School, and I'm currently a 3rd year student at TRU doing a major in Psychology and a minor in Marketing. I'm very excited to say that this year I'm part of the Storytelling Ambassador program with the Faculty of Student Development. I love being engaged at TRU because it makes me feel more connected to the community I'm part of and being a storyteller has aloud me just that, to stay connected and to be able to share experiences and advice with other students that might be going through similar experiences that I've been through. I enjoy graphic design and sharing content through social media; in this interconnected world social media is one of the best resources we've got and I enjoy taking advantage of it as much as I can. Every day I'm learning more and more and with the Student Storytellers I have been able get out of my comfort zone and build a voice through designing posts for the Student Life Facebook and Instagram accounts, writing blogs, and hosting Instagram lives (something I thought I was never going to be brave enough to do).
---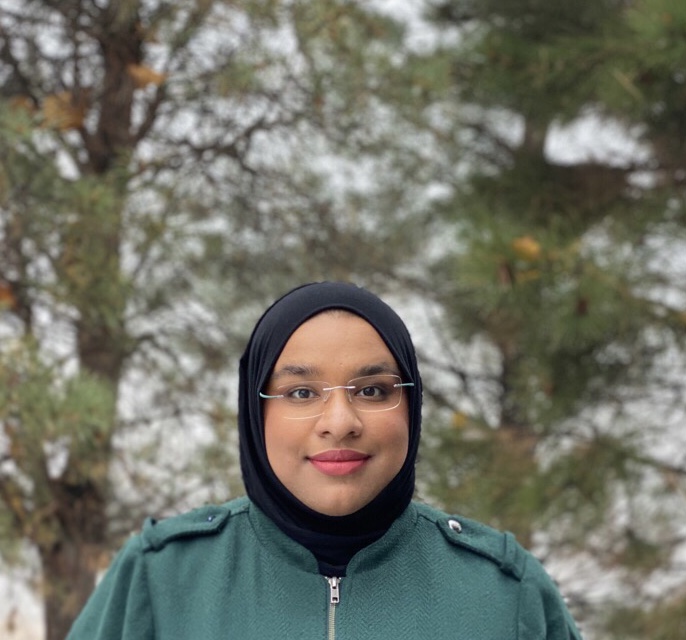 I like to describe myself as an aspiring human rights and climate change activities. I am a Bachelor of Science in Nursing student and graduated from South Kamloops Secondary School. I love the way nurses pave the way for patient care, nursing standards, research and advocacy. I also love being a part of this amazing community of student nurses and faculty at TRU. My dream job is one where I can have an impact on the world and help empower others. When I'm not buried deep in my textbooks, I love to read, play tennis, ride horses, hang out with my mom and friends, and dedicate my time to various volunteer causes. I am also a big fan of live theater and would love to see the Lion King performed on Broadway one day. My favorite part of being a student storyteller is how I get to explore my interests and give back to the TRU community. We can all connect through experience, and I like being able to turn my everyday student experiences into content that allows me to connect with other students. The advice I would give to other students would be to be proactive. Prevention is always easier than cure, and if you address problems as they come up, it's much easier to be productive.
---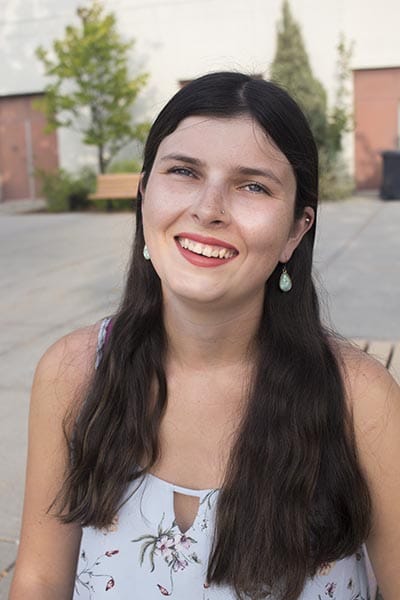 I am a tourism management major and theatre minor. Also a former Study Abroad ambassador, I have an appetite for adventure and experience. That hunger took me to Australia, where I learned to surf. I am passionate about accessibility and self-advocacy, which led to some of my biggest accomplishments: being cast in some significant roles in TRU's Actors Workshop Theatre productions of A Midsummer Night's Dream, Concord Floral and Drinking in America.
---
Workstudy & Funded Students
Each year we have the opportunity to support 1-3 students through WorkStudy or Secondary funded projects. These students are valuable members of our team and their roles vary depending on the current needs. For more information about how you can become a WorkStudy student, please visit the WorkStudy Program page