Programs
Thompson Rivers University (TRU) offers more than 55 independent-study programs so students can earn recognized credits and credentials by distance through Thompson Rivers University, Open Learning (TRU-OL).
Students completing certificate, diploma or degree programs by distance through TRU-OL are awarded Thompson Rivers University credentials. TRU is an accredited public post-secondary institution and a member of Universities Canada.
TRU credentials available through TRU-OL include adult Grade 12 (secondary school) completion; certificates and diplomas, including advanced and post-baccalaureate; and associate, bachelor's and master's degrees. Program areas include Adult Basic Education, Arts, Business and Management Studies, Education (Online Teaching and Learning), Health and Human Services, Nursing, Science, Technology and Tourism. Cooperative arrangements with other educational institutions, community organizations, industry, business and professional associations provide students with choices in earning recognized credentials.
TRU-OL program students have the opportunity to accelerate their credential completion through prior learning assessment and recognition (PLAR) and transfer credit. With PLAR, academic credits are awarded for previous knowledge and skills gathered from life and work experience. PLAR can help students expedite program completion and save money on tuition. Students may also transfer previously earned credits completed at other institutions into a TRU credential.
As a member of the British Columbia Post-Secondary Transfer System, Thompson Rivers University certificates, diplomas and degrees are accepted world-wide.
Program Areas of Study
TRU offers distance programs in the following program areas through TRU-OL:
Adult Basic Education
Arts
Business and Management Studies
Education and Social Work
General Studies
Health Sciences
Nursing
Science
Technology
Tourism
Transfer, Continuing Studies, Extension Programs
Students who plan to complete a credential through TRU-OL are required to submit a Program Admission form.
Individual course descriptions are provided for all programs offered. Before registering, read through the information about distance education provided on this website. It examines various topics to assist students to start and continue successfully as distance learners.
Thompson Rivers University in Kamloops offers a selection of distance programs and courses. Refer to the TRU website for more information.
---
How to Apply to an Open Learning Program
1
Choose an Open Learning program.
Be sure to review any particular program requirements such as pre-existing education, volunteer or work experience, or professional accreditation.
Each program has fees that are required to be paid in full for a student to successfully apply. A transcript assessment fee will be required if a transfer credit assessment is requested.
---
2
Complete the Program Application.
Please ensure that all personal information is correct.
Note that in order to succesfully apply online for a program you are required to pay an application fee using a Credit Card. If you cannot pay by Credit Card or are an international student interested in taking an online and distance program through Open Learning, please complete the PDF Program Admission form and apply by emailing, mailing or faxing the form to OL Admissions with the appropriate fees.
If you have paid your application fee using a Credit Card and submitted your application online, you will receive an email in 2-4 days stating the remaining fees that you owe. Visit the TRU-OL Tuition and Fees page for more information.
Apply Now
---
3
Wait for Transfer Credit Assessment.
Wait for your transfer credit assessment to be completed (where applicable) and a program plan to be prepared that will list all available transfer credit and all the courses that are needed to complete your certification.
Please note that any international transcripts and/or credentials must be evaluated first by the International Credential Evaluation Service (ICES). Complete details on how to request an ICES evaluation and report can be found on the ICES website at http://www.bcit.ca/ices/.
---
Looking for Programs in a Different Program Area?
TRU-OL is a member of Canadian Virtual University-université virtuelle canadienne (CVU-UVC), a collaboration of eleven Canadian universities that offers distance and online programs.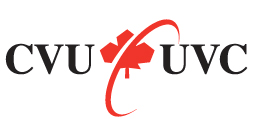 If we do not offer the distance program you are looking for, please visit our partners in the Canadian Virtual University consortium for additional distance and online degrees, diplomas and certificates.