Programs
At Open Learning (OL), we offer more than 55 online and distance programs to help you earn recognized credits and credentials.
When you complete an OL certificate, diploma or degree program, you are awarded a credential from TRU, which is an accredited public post-secondary institution and a member of Universities Canada and the BC Transfer System. OL, which helped to found the Canadian Virtual University-L'université virtuelle canadienne (CVU-UVC), operates in collaboration with BCcampus.
Benefits
As an Open Learning program student, you enjoy:
A Program Advisor, to provide you with a program plan and guide you through your studies
The opportunity to accelerate your program completion and save money through prior learning assessment and recognition (PLAR)
Usually, transfer credit for previously earned credits completed at other institutions toward a TRU credential: see BC Council on Admissions and Transfer (BCCAT)
The benefits of our strategic partnerships with other educational institutions, community organizations, and professional, industry and business associations
Practice-based learning in some programs and independent study in most programs
Flexibility and choice
Student services, such as help with writing and math, library assistance for distance learners, financial aid and awards (depending on your place of residence and the program you choose
Program Information
Admission Requirements
Many programs have open admission, but there are exceptions. Please check the program descriptions.
If you plan to attain a credential through Open Learning, please read about program admission and fill in a Program Admission Form, then send it to OL Admission via email, mail or fax.
Residency Requirements
Residency requirements are the number of credits that you must complete at a post-secondary institution before you can graduate with a credential from that institution. They are stated in the program descriptions and can be met by:
Taking courses with TRU (either with OL or on-campus)
Taking courses with TRU's consortium partner, the University of Victoria (UVic)
Acquiring credit through prior learning assessment and recognition (PLAR)
Residency requirements differ from the place of residence requirements needed to qualify for financial assistance.
English Language Proficiency Requirement
Financial Assistance
Prior Learning Assessment and Recognition (PLAR)
PLAR allows you to earn academic credits for knowledge, training and skills gained through work and life experience.
There is generally no limit on the amount of PLAR that can be used for credit toward OL programs in which PLAR applies. And we accept PLAR credit from any BC post-secondary institution that has formally adopted the recommended BC provincial standards regarding PLAR. However, PLAR credit awarded by OL toward a TRU credential may not be transferrable to other institutions.
Program Areas
Adult Basic Education
Arts
Business and Management Studies
Education and Social Work
General Studies
Health Sciences
Nursing
Science
Technology
Tourism
Before Registering or Applying
Read the course descriptions for courses in which you are interested. Also, read about distance education and course delivery formats.
How to Apply to an Open Learning Program
1.
Choose a program and pay tuition and fees.
Ensure that the program is available and you meet any admission requirements, such as pre-existing education, volunteer and work experience and professional accreditation. Meeting any recommended requirements is strongly advisable.
You must pay any program fees, such as the application and transfer credit assessment fees, before your application can be successful.
---
2.
Apply.
You can apply online or by mail.
If you cannot pay by credit card or are an international student, mail the completed Program Application Form to OL Admissions, along with fees payable.
Apply either through Register Now or BC Education Planner and pay the program fees with a credit card.
You will then receive an email, stating tuition and fees owing.
Apply Now
---
3.
Wait.
Wait to see if you have been accepted. You will receive a transfer credit assessment (if you applied for one) and your program plan, which lists all available transfer credit and the courses you need to complete.
International transcripts and/or credentials must first be evaluated by International Credential Evaluation Service (ICES).
Looking for More Programs?
Transfer, Continuing Studies and Extension Programs
CVU-UVC
OL is a member of Canadian Virtual University-L'université virtuelle canadienne (CVU-UVC), a collaboration of Canadian universities that offer online and distance programs.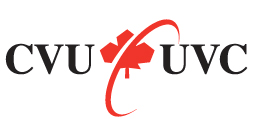 Consider taking a distance program through our consortium partner, the University of Victoria (UVic), through its Continuing Studies department.
TRU Campus Distance Education Programs
Through its Faculty of Science and its School of Business and Economics, TRU also offers some distance programs and courses that are unaffiliated with OL.
Contact
Email Student Services if you want to talk with us or have questions about OL's programs.