Food Trucks
TRU is happy to welcome mobile food vendors on campus! In addition to local food trucks that join us from May to September, we also welcome the Kanteen food trailer by NorthPaws for the fall and winter semesters. Check out the schedule below. Most mobile vendors are located in the campus court beside Old Main by the outdoor basketball courts. The NorthPaws food trailer has its own location noted below.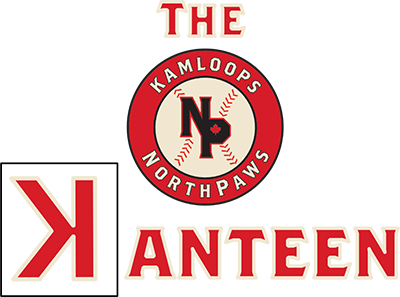 The Kamloops NorthPaws Kanteen
Between Old Main and the International Building
Monday to Friday, 7:30 a.m. to 6:30 p.m.
On campus until the end of the winter semester
Featuring fresh food cooked to order, the Kanteen offers a new dining option for the TRU community. The menu changes regularly and features weekly specials. Menu recommendations are welcome at jpankuch@northpawsbaseball.ca.
Sample Menu
Learn more about the Kamloops NorthPaws Baseball Club, which plays at the Norbrock Stadium, where the Kanteen relocates during the baseball season.
Requesting mobile food vendors
Are you part of the TRU community and interested in booking a mobile food vendor for an upcoming event? Your first step would be to contact Jessica Papineau, Food Service Operations Manager, Ancillary Services. Some of the details to consider are:
What is the number of people in attendance for your event?
Do you have a specific mobile vendor in mind?
What are the hours you will be needing the mobile vendor for?
We can only have mobile vendors in certain locations on campus, do you have specific location in mind?
Becoming an approved TRU mobile food vendor
We are always searching for new vendors to join our mobile food offering. For more information, please contact:
Jessica Papineau
Ancillary Services
250-371-5660
jpapineau@tru.ca
---
All online ordering and payment information is voluntarily given by those using the vendor. Such information is processed and secured directly by the vendors themselves and does not utilize TRU's network. DO NOT sign up using your TRU login credentials. Refer to the vendors privacy and security policies for more information.
Mobile ordering for The Kanteen is provided by Truffle.