Arts Menu
Science students who took Arts electives
— and are glad they did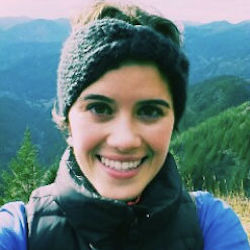 Lidia Bester
Program: Biology major
Arts electives: English, psychology, geography, history, philosophy
Why she's glad: These courses have helped me get to where I am today by bettering my communication skills, being open to different perspectives, and learning how to make ethical decisions that I could apply to my career one day. These courses not only helped me expand outside of my biology focus, but they helped me get one step closer to my future career. I am currently attending Pacific University in Oregon to complete my Doctor of Optometry degree, which wouldn't have been possible without some Arts courses as part of the journey.
---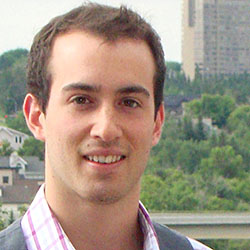 David Boucher
Program: Respiratory Therapy
Arts electives: English and sociology
Why he's glad: My English course has definitely improved my writing skills and made me a more confident writer. This has helped me portray a greater sense of professionalism in my field and is allowing me to adequately express myself when needed. Overall this helps me be a better contributor in my interdisciplinary team. Sociology has given me a vast amount of knowledge on how societies function and the individuals in society. This knowledge has given me a greater understanding of the people around me. This will especially help during patient care.
---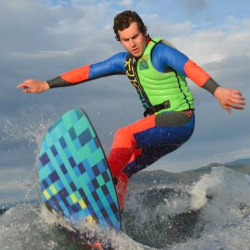 Michael Casol
Program: Bachelor of Applied Science in Civil Engineering at UBC
Arts elective: English at TRU
Why he's glad: As an engineer, conveying your ideas to the public can be just as important as coming up with them in the first place. Learning how to write in an intelligent, yet creative way was a great skill to gain from my English course. It's a skill that I will have, and use, for the rest of my career. Always remember that no knowledge is bad knowledge. Broaden your courses in school because you will often find that the best engineers are often the most well rounded.
---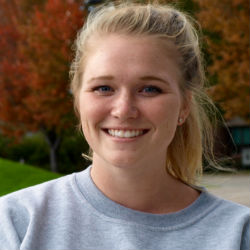 Madison Ellis
Program: Bachelor of Science, major in biology
Arts electives: English, psychology, French
Why she's glad: Science is detail oriented and analysis driven, whereas arts pushed my comfort zone for reflection abilities and communication skills. These skills, whether obviously apparent or not, are essential in any program — even science. My arts courses played a major role in learning to think critically, personally and through a third-party perspective. Apart from that, I enjoyed the courses themselves.
---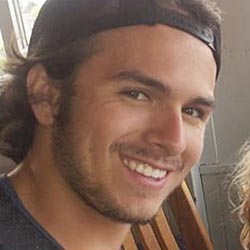 Levi Manson
Program: Cellular, molecular and microbial biology
Arts electives: Psychology and sociology
Why he's glad: Psychology and sociology have both given me an alternative view of the world that science does not offer. I truly believe that taking Arts electives has enhanced my education and would recommend the experience to anybody.
---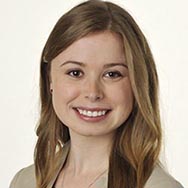 Megan MacGillivray
Program: Chemical biology
Arts electives: English, psychology and philosophy
Why she's glad: After my time at TRU I attended Queen's School of Medicine. Medical school, like any professional program, expects that you will have top-notch writing and communication skills. From writing research proposals, reflective essays, or communicating with my colleagues by email, I am constantly grateful that I took a number of English courses during my undergraduate studies. In terms of the psychology and philosophy courses, both of these topics were represented on the medical college admissions test. Lastly, I think it is fun (and important) to mix it up and challenge yourself to learn something different!
---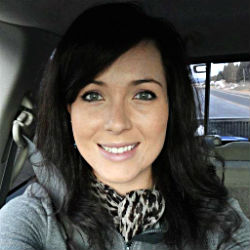 Valerie Murphy
Program: Bachelor of Science in Nursing with an advanced specialty in critical care, now employed at Royal Inland Hospital ICU
Arts electives: Sociology, Spanish, English, theatre
Why she's glad: I am so glad to have taken these courses in many ways, including a better rounded education with courses not directly relating to your primary focus, enjoying content and classmates that expand your own personal interests, and knowing that there will always be room for more learning and knowledge.
---