Arts Menu
Student Success
Love of Japanese blossoms at TRU
For Nikia Marie, it started with a Grade 9 social studies teacher who had a Japanese wife. His focus on Japan's history created a desire for her to know more.
"I wanted to take the language then, but the opportunity did not fit with my schedule. Having the chance in university allowed me insight into a beautiful culture, and a complex language challenging to me."
Nikia majored in psychology, but her fascination with Japan continued with field school.
"The people I met were all kind and accommodating to my broken Japanese. Living in their homes, seeing the differences, however minor, in all the customs was so interesting."
Overall, Nikia's background in Arts has been a big help in the workplace.
"The skills I am learning are scientific self-reflection, conversation and group dynamics. You figure out people's learning styles, leadership skills and work with them to create strong rapport and teams."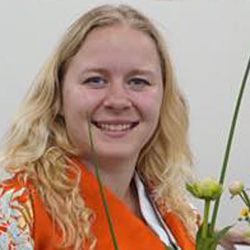 The people I met were all kind and accommodating to my broken Japanese. Nikia Marie
---
Learning a language helps understand a place
The main attraction at TRU for Richmond Yu was the cultural diversity of a right-sized university close to the great outdoors.
"If you value culture exchange, quality education and outdoor activities, TRU is a place I recommend."
He majored in geography but also studied Japanese.
"As a geography student, studying a new language and culture has widened my view in both the physical and human features of geography. Immersing yourself in an environment is the best way to learn about the geography of a place."
Richmond has acquired countless skills as an Arts student, but the most useful is observation.
"Learning to observe may sound easy, but observing a particular subject with various lenses takes practice and knowledge to master."
His advice for new students confused about university is to experience everything.
"Trust you instincts to overcome obstacles."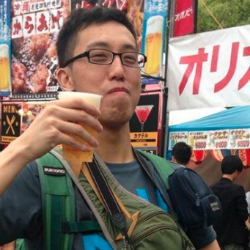 Studying a new language and culture has widened my view in both the physical and human features of geography. Richmond Yu