Arts Menu
Student Success
Program helps achieve dream career
When Steve Shortt transferred to TRU, he was still trying to decide on a direction for his career. He didn't want to be pigeon-holed, and he liked the idea of being able to tailor his education into a useful degree.
"Once I understood the opportunity of being able to build my program, it was a no-brainer. The BIS program let me choose my interests and what classes would be useful to me in my future career."
At first, Steve struggled to meet expectations for academic writing and research at TRU, but with encouragement from professors and classmates he rose to the challenge.
"TRU, and specifically the BIS program, fundamentally altered the way I look at research, the way I look at education and higher learning and my ability to see connections between ideas and phenomena in our world."
Steve went on to the Queen's University Bachelor of Education program, and today he is an Ontario Certified Teacher — a dream career he had previously thought was unattainable. He gives credit to TRU for putting him on the path for a university education and to the BIS program for giving him confidence as a researcher, innovator and educator.
"Many of the professors I encountered at TRU also illustrated what good teaching and differentiated learning can look like, which I believe will make me a better educator as well as a lifelong learner."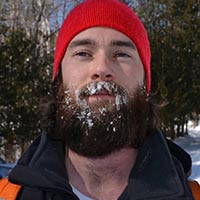 Once I understood the opportunity of being able to build my program, it was a no-brainer. Steve Shortt
---
Research leads to national recognition
Renae Plett is fascinated by the therapeutic benefits of adventure activities. So branching out with interdisciplinary studies was a natural fit.
"When TRU announced that the BIS degree had a major in adventure therapy, I knew that interdisciplinary studies would lead to the exact education I was looking for."
The program allowed Renae to pursue the courses she needed for her field of interest, but it was the research element that left her truly impressed. It opened the door to post-graduate studies and bridged the gaps between disciplines she was studying.
"In essence, this process of helping create a new and emerging discipline is what led to being able to present my research at a national symposium and be recognized for innovative ideas."
With a multi-disciplinary background, Renae found she could focus on the particular job she wanted in her specific field of interest.
"It showed employers that I had detailed and relevant learning as well as research experience to be able to add quality and new ideas to an employment position.
"As the BIS fosters the opportunity to research and create new disciplines, it has given me the tools to put together a structured business plan around my area of interest and eventually offer services that are unique and beneficial to society."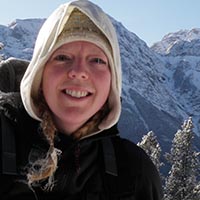 I knew that interdisciplinary studies would lead to the exact education I was looking for. Renae Plett
---