Arts Menu
Student Success
Broad field provides skills for management role
Steven Lee was captivated by geography when he realized that it is an immensely broad field linked to virtually every other field of study.
"I was intrigued that I could study environmental science, cultural/historical geography, geomatics, geography of First Nations, hydrology, and urban geography (among many others) all within one program."
As he pursued his studies at TRU, Steven was impressed by the constant evolution of new courses and material, along with the opportunities to take part in field work or attend conferences.
"I was lucky to be able to take part in a study abroad program through the geography department, where I studied geomatics in Sweden for 10 months."
The diverse challenges presented by TRU geography courses helped Steven develop skills – such as collecting field data and writing detailed reports — that allowed him to make a smooth transition into his career.
"I'm currently in a project management role, where I constantly pull from the skills and knowledge I obtained throughout my university career."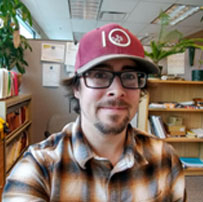 I constantly pull from the skills and knowledge I obtained throughout my university career. Steven Lee
---
A good primer for social and community development
Jen Casorso had long been interested in what motivates people to locate in certain places, but it took her awhile to realize that geography was her true passion.
"My first entry into geography was back in 2000 when I took a mixed bag of courses under the general BA program. I was appreciative of what I learned but decided to take a vocational program. It wasn't until 2003 that I decided to go back to school and looked back at that first semester realizing geography was my calling."
She started out with a focus on human geography. As the program expanded into more physical and technical disciplines, Jen gathered additional skills but was always grounded in human geography.
"The strengths of the department came from the faculty. They have amazing compassion for students and truly value the learning environment."
With her work in the field of social and community development, Jen values an ability to see and be open to an array of perspectives.
"My degree guided me to be an active listener, a connector of ideas and thought, and a collaborator for multiple disciplines, all grounded by strong project management practices and critical thinking skills."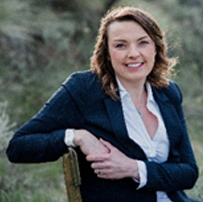 My degree guided me to be an active listener, a connector of ideas and thought, and a collaborator for multiple disciplines. Jen Casorso