Arts Menu
Painting and Drawing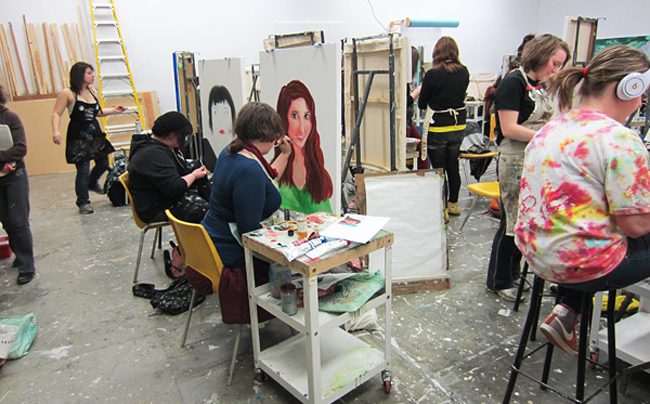 Painting at Thompson Rivers is viewed as a vital contemporary medium with the ability to respond to a great diversity of cultural, individual and interdisciplinary ideas. From the outset students are considered artists whose creative potential increases through explorations of painting materials, processes, varied subject matter and knowledge.
As students advance through the program their development in painting is guided through illustrated presentations, in-class discussions, critiques, readings, visiting artists, gallery visits and research towards forming an individualized artistic direction. Making art is at the core of the Painting program. Artistic growth is supported within a positive, creative environment that enhances innovation through an engagement with independent research, current artistic ideas and personal growth. Creative explorations that integrate the special language of painting with knowledge, skills and an interdisciplinary approach contemporary approach that
The Painting Studio at Thompson Rivers University offers a spacious, fully equipped facility including painting storage, work surfaces, easels, a digital projector and clean up areas. Aside from scheduled Painting courses, the studio is accessible to all painting students to work on their studio projects.
Students at work