Law Menu
Sarah Sandholm
Director of Development
Sarah was born and raised in Campbell River. After graduating high school, she attended the University of Victoria to pursue studies in recreation and health. Post-graduation Sarah spent five years managing recreation programs for seniors and then youth for the City of Campbell River.
In 2012, Sarah, her husband and two children decided to relocate to Kamloops to further their career options. Her background in working in community for charities such as the YMCA and United Way, led to her current role at Thompson Rivers University. For the past three years she has assisted TRU donors with setting up legacy gifts as the Director of Development for Planned Giving. Sarah has now joined the Faculty of Law as the Director of Development and is working with the Dean of Law to advance the law school and support law students.
Community development continues to be a priority for Sarah, volunteering as a board member for the Kamloops Brain Injury Association and a devoted Rotarian to the Downtown Kamloops Club for the past three years. This June Sarah took on the role of club president and looks forward to responding to community needs and serving her club members.
Sarah, her husband Curtis, and two children have found home in Kamloops over the past nine years. They enjoy exploring the outdoors, being a part of the hockey community and taking in all the culture and amenities the Thompson Nicola region has to offer.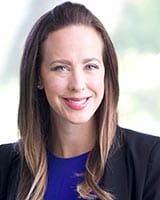 Contact
Office:
OM 4649
Email:
ssandholm@tru.ca
Phone:
250-377-6122