Law Menu
Nicole Schabus
Associate Teaching Professor
LLM (Vienna), MBA (Vienna), PhD Candidate (Vienna)
Member of the Law Society of British Columbia
Professor Schabus earned her business and law degrees from the University of Vienna, while also studying at the Universities of Sydney and Ottawa. She earned a prestigious scholarship from the Austrian Academy of Sciences and many other scholarships for her ongoing research. She was part of the European Union funded project on multicultural autonomy: a necessary condition for sustainable development in Latin America, bringing together researchers and universities from across Europe and Latin America.
She has worked for Indigenous Peoples in Latin America and across Canada, especially in the Interior of British Columbia and along the main stem of the Fraser River.
Nicole has been practising law in British Columbia for over 10 years, in the fields of constitutional, criminal, Aboriginal and environmental law. She represented Indigenous Peoples, including in the Cohen Commission on the Decline of the Fraser River Sockeye Salmon and recently as part of the legal team for the Union of BC Indian Chiefs, Secwepemc and Okanagan Intervenors in the Tŝilhqot'in case before the Supreme Court of Canada. Her combination of academic and professional work have led to invitations to present papers and speak at numerous conferences in a number of countries.
Professor Schabus also reports on and academically analyzes international environmental negotiations, mainly under the Convention on Biological Diversity, especially relating to indigenous traditional knowledge and access to genetic resources and benefit-sharing. Together with Prof. Dagne she is working on a SSHRC funded research project on "Community Participation in the Utilization of Biodiversity and Traditional Knowledge: Indigenous Peoples' Control over Access to Biodiversity and Traditional Knowledge in Indigenous Territories in the Interior of British Columbia".
Nicole has also assisted with the preparation of submissions to numerous UN Human Rights bodies for organizations with consultative status before the United Nations. She drafted amicus curiae submissions for Indigenous Peoples that were accepted by with World Trade Organization and NAFTA international trade tribunals. She continues to volunteer for many indigenous organizations and foundations.
Publications
Work in Progress
N. Schabus, "Indigenous Peoples a Critical Link between Trade and Environment", (Forthcoming, Chapter in NAFTA and Sustainable Development, Cambridge University Press, Spring 2014)
Research
Professor Schabus is part of an international team of experts who cover and provide an academic analysis of multilateral environmental negotiations, most recently she was part of the team covering the conclusion of the negotiations of a globally binding regime on mercury (http://www.iisd.ca/download/pdf/enb2822e.pdf), the Minamata Convention on Mercury will be adopted and opened for signature in October 2013 in Japan.
On November 7, 2013 the Supreme Court of Canada heard the most important indigenous land rights case in a decade, Tŝilhqot'in Nation v. British Columbia. Professor Nicole Schabus attended the hearing as part of the legal team for the Secwepemc, Okanagan and Union of British Columbia Indian Chiefs (UBCIC). They supported the Tŝilhqot'in and spoke to the importance of recognition of a broad concept of Aboriginal Title and Indigenous jurisdiction. The Secwepemc and Okanagan litigants brought their unique and practical experience to the court, having secured the first cost award for Aboriginal Title and Rights litigation before the Supreme Court of Canada and yet still waiting to go to court, while their forest resources are being depleted. The Tŝilhqot'in whose litigation was made possible due to the precedent set by the Secwepemc Okanagan Logging cases, appreciated the substantive intervention of the Secwepemc Okanagan and UBCIC. The enclosed picture shows Chief Roger William (the representive plaintiff), standing next to Chief Judy Wilson (Secwepemc) and Chief Wayne Christian (Secwepemc) and the Tŝilhqot'in Legal team (David Rosenberg, Jay Nelson) and the Secwepemc Okanagan, UBCIC legal team (Louise Mandell, Ardith Walkem and Prof. Nicole Schabus).
Conferences
Conference Presentations
Canadian Law and Society Association Conference 2013, "Law on the Edge", July 1-4, 2013, presented: "Indigenous Economies – on the edge of Aboriginal Law"
Canadian Association of Law Teachers Annual Conference 2013, June 4-5, 2013, presented:
"No More Free Trade with Indigenous Resources: Addressing the Canada-China FIPA and Intersections of Indigenous Rights and International Trade Law"
Links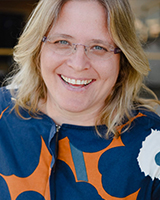 Contact
Office:
OM 4771
Email:
nschabus@tru.ca
Phone:
778-471-8360
Courses
Aboriginal Law
(LAWF 3890)
Constitutional Law
(LAWF 3010)
Environmental Law
(LAWF 3840)