Law Menu
Chris Hunt
Associate Professor
BA (Mt. Allison), LLB (Manitoba), LLM (Cambridge), PhD (Cambridge)
Dr. Hunt joined TRU Law as a Founding Faculty member in 2012 and was promoted to Associate Professor in 2016. He obtained his LLB from Robson Hall, graduating first in his class. He clerked for the Justices of the Supreme Court of British Columbia and practiced in the commercial litigation group of a large Vancouver law firm. He earned his LLM and PhD at the University of Cambridge (Gonville & Caius College), funded through the W.M. Tapp fellowship. Prior to joining TRU Law, he taught Contract Law at Cambridge University (Downing College) in the 2010-11 academic year.
Dr. Hunt's primary research interest concerns the law of privacy, especially in the tort context. His privacy scholarship has been cited by dozens of academics, the Supreme Court of Canada and the Australian Law Reform Commission. In 2013 Queen's Faculty of Law awarded Dr. Hunt the David Watson Prize for two of his papers judged to make the "most significant contribution to legal scholarship" that year. His work on privacy has appeared in many leading journals in Canada and abroad, including: the Cambridge Law Journal, the Oxford University Commonwealth Law Journal, Oxford University Comparative Law Forum, the McGill Law Journal, the Queen's Law Journal, and the New Zealand Law Journal.
Dr. Hunt's other research interests include comparative Commonwealth approaches to unjust enrichment and equitable wrongdoing, especially breach of confidence. His scholarship in these areas has appeared in the Cambridge Law Journal, the Oxford University Comparative Law Forum, the Intellectual Property Quarterly, the UBC Law Review, and the Canadian Business Law Journal.
Along with Professors Diab and Neudorf, Dr. Hunt is founding Editor-in-Chief of the Canadian Journal of Comparative and Contemporary Law.
Dr. Hunt currently teaches Contract Law in the first year curriculum as well as Unjust Enrichment, Evidence, and Law Journal in the upper year curriculum. He was awarded the Teaching Excellence Prize by the TRU Student Law Society in the 2012-13 and the 2013-14 academic years.
Publications
Books
C. Hunt, L. Neudorf and M. Rankin, The Annotated Guide to the British Columbia Interpretation Act (Toronto: Carswell, 2017)
C. Hunt, L. Neudorf and M. Rankin, Critical Reflections on Interpretative Legislation (forthcoming, Carswell)
C. Hunt (ed.), Perspectives on Evidentiary Privileges (forthcoming, 2019 Thompson Reuters)
Articles
C. Hunt and M. Javdan, "Apparitions of Doctrines Past? Fundamental Breach and Exclusion Clauses in the Post-Tercon Jurisprudence" (forthcoming, 2018 Canadian Business Law Journal)
C. Hunt, "Reasonable Expectations of Privacy Under Canada's Statutory Privacy Torts" (forthcoming, 2018 Supreme Court Law Review)
C. Hunt and M. Rankin, "The Principled Approach to Hearsay Revisited" (2017) 22(1) International Journal of Evidence & Proof 68
C. Hunt, "Halley v McCann: Reflections on The Development of Ontario's Tort of Wrongful Disclosure of Private Information" (2017) 14 Canadian Privacy Law Review 148
C. Hunt and N. Shirazian, "Canada's Statutory Privacy Torts in Commonwealth Perspective" (2016) Oxford University Comparative Law Forum 3
C. Hunt and L. Neudorf, "The Expert Witness's Duty of Impartiality" (2016) 20 International Journal of Evidence & Proof 72
C. Hunt, "Wilkinson v Downton Revisited" (2015) 74:3 Cambridge Law Journal 392
C. Hunt and M. Rankin, "Anonymity, the Rule of Law and the Shriveling of the Biographical Core" (2015) 61:1 McGill Law Journal 193
C. Hunt,"The Common Law's Hodgepodge Protection of Privacy" (2015) 66 University of New Brunswick Law Journal 161—invited paper as part of symposium on privacy law)
C. Hunt and L. Hamill, "Building the Pyramid: Unjust Factors and Juristic Reasons in the Decade Following Garland v Consumers' Gas" (2015) 57:1 Canadian Business Law Journal 58 (invited paper as part of symposium on Garland's ten year anniversary)
C. Hunt,"Good Faith in Canadian Contract Law" (2015) 74:1 Cambridge Law Journal 4
C. Hunt and M. Rankin,"A New Common Law Confessions Rule" (2014) 14:2 Oxford University Commonwealth Law Journal 321
C. Hunt and C. Bell, "Employer Monitoring of Employee Conduct Outside the Workplace: Not Taking Privacy Seriously?" (2015) 18(2) Canadian Labour and Employment Law Journal 411
C. Hunt, "From Right to Wrong: Grounding 'Right' to Privacy in the 'Wrongs' of Tort" (2015) 52:3 Alberta Law Review 635
C. Hunt, "The Future of Privacy: The Conflict with Free Speech" (2015) 43:3 Advocates' Quarterly 391
C. Hunt, "Privacy in New Zealand's Civil Law" (2014) New Zealand Law Journal 286
C. Hunt, "Mens Rea, Breach of Confidence and the Implications for England's Privacy 'Tort'" (2013) 72 Cambridge Law Journal 504
C. Hunt and M. Rankin, "Hearsay by Implication" (2014) 18 International Journal of Evidence and Proof 181
C. Hunt, "New Zealand's New Privacy Tort in Comparative Perspective" (2013) 13:1 Oxford University Commonwealth Law Journal 157
C. Hunt, "Privacy in the Common Law: A Critical Appraisal of the Ontario Court of Appeal's Decision in Jones v. Tsige" (2012) 37:2 Queen's Law Journal 665

Winner, David Watson Memorial Award, for article published in the QLJ judged to make the 'most significant contribution to legal scholarship'

Quoted by the Australian Law Reform Commission Final Report on 'Serious Invasions of Privacy in the Digital Era', June 2014, at para.5.84
C. Hunt, "Balancing the Right to Privacy and Freedom of Speech: A European Perspective" (2012) 9 Canadian Privacy Law Review 117
C. Hunt, "Contempt of Court and the Internet" (2012) 71 Cambridge Law Journal 24
C. Hunt, "Conceptualizing Privacy and Elucidating its Importance: Foundational Considerations for the Development of Canada's Fledgling Privacy Tort" (2011) 37:1 Queen's Law Journal 167

Winner, David Watson Memorial Award, for article published in the QLJ judged to make the 'most significant contribution to legal scholarship'

Quoted and endorsed by the Supreme Court of Canada in Alberta (Information and Privacy Commissioner) v. United Food and Commercial Workers, Local 401, 2013 SCC 62, at para. 22

Cited by the Supreme Court of Canada in R. v. Spencer, 2014 SCC 43, at para. 35
C. Hunt, "Strasbourg on Privacy Injunctions" (2011) 70 Cambridge Law Journal 489
C. Hunt, "Constitutional Damages in the Supreme Court of Canada" (2011) 7 Cambridge Student Law Review 115
C. Hunt, "Rethinking Surreptitious Takings in the Law of Confidence" (2011) Intellectual Property Quarterly 66
C. Hunt, "The Decline of Juristic Reasons? Unjust Enrichment and the Supreme Court of Canada" (2010) 43 University of British Columbia Law Review 173
C. Hunt, "England's Common Law Action for the Misuse of Private Information: Some Negative and Positive Lessons for Canada" (2010) 7 Canadian Privacy Law Review 113
C. Hunt, "The Civilian Orientation of Canadian Unjust Enrichment Law: A Reply to Professor McCamus" (2010) 43 Canadian Business Law Journal 498
C. Hunt, "Malicious Prosecution Refined by the Supreme Court of Canada: Miazga v. Kvello Estate" (2010) 6 Cambridge Student Law Review 321
C. Hunt, "The Contributorily Negligent Beneficiary" (2010) 68 The Advocate 373
C. Hunt, "Unjust Enrichment as Absence of Basis: A Critical Evaluation with Lessons from Canada" (2009) Oxford University Comparative Law Forum 6
C. Hunt, "Is There a Rule Against Impeaching Witnesses With Their Own Affidavits?" (2008) 66 The Advocate 701
C. Hunt and Honourable M. Gropper, "Judicial Review of Labour Arbitration Awards in British Columbia" (2008) National Judicial Institute 3
Book Reviews
C. Hunt, "Review of The Law of Personal Privacy" (Forthcoming, 2017 Cambridge Law Journal)
C. Hunt, "Review of Privacy Revisited: A Global Perspective on the Right to be Left Alone" (2017) 6:1 Canadian Journal of Human Rights 197.
C. Hunt, "Review of P. O'Callaghan, Refining Privacy in Tort Law" (2014) 73 Cambridge Law Journal 178

Quoted by the Australian Law Reform Commission Final Report on 'Serious Invasions of Privacy in the Digital Era', June 2014, at para. 5.27
C. Hunt, "Review of Privacy and Media Freedom" (2014), 73 Cambridge Law Journal 649
C. Hunt, "Review of Gurry on Breach of Confidence: The Protection of Confidential Information (2nd)" (2012) 53:2 Canadian Business Law Journal 298
Edited Collections of the CJCCL
(forthcoming, 2019) Canadian Journal of Comparative and Conteporary Law, "Animal Law" (13 contributors, 400 pp. approx.)
(forthcoming, 2018) Canadian Journal of Comparative and Contemporary Law, "Privacy & Data Protection" (15 contributors, 600 pp. approx.)
(2017) Canadian Journal of Comparative and Contemporary Law, "Interpretive Issues in International Law" (10 Contributors, 400 pp. approx.) (with R. Diab and L. Neudorf)
(2016) Canadian Journal of Comparative and Contemporary Law, "Equity in the 21st Century: Problems and Perspectives, Vol 1" (10 contributors, 500 pp. approx.) (with R. Diab and L. Neudorf)
(2016) Canadian Journal of Comparative and Contemporary Law, "Equity in the 21st Century: Problems and Perspectives, Vol 2" (9 contributors, 450 pp. approx.) (with R. Diab and L. Neudorf)
(2015) Canadian Journal of Comparative and Contemporary Law, "Health Law and Human Rights" (11 contributors, 420 pp. approx.) (with R. Diab and L. Neudorf)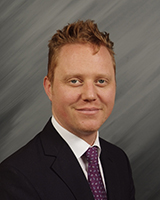 Contact
Office:
OM 4769
Email:
chunt@tru.ca
Phone:
778-471-8359
Courses
Contract Law
(LAWF 3030)
Canadian Journal of Comparative and Contemporary Law
(LAWF 3990)
Evidence
(LAWF 3920)
Unjust Enrichment
(LAWF 3650)