Law Menu
Christi McAuley
Director, Career Services
BA (UBC), LLB (UBC)
Christi McAuley is the Director, Career Services at TRU Law. In this role, Christi supports TRU Law students in their search for legal employment, and as a non-practicing lawyer uses her previous legal experience to give law students an inside perspective on career-related matters.
After obtaining her LL.B. from the University of British Columbia in 2008, she was called to the British Columbia bar in 2009. She also earned her BA from UBC, majoring in economics and political science. Christi's legal experience includes working in both large and small firm environments, at McCarthy Tetrault LLP, one of Canada's largest law firms, and Getz Prince Wells LLP, a six-lawyer boutique securities law firm.
Christi is an active member of both the Canadian Legal Career Development Network (CLCDN) and the National Association for Law Placement (NALP). Christi is currently the co-chair of NALP's Canadian Directory of Legal Employers Working Group and a member of its Canadian Recruitment Survey Working Group. She has previously served as the coordinator of the Canada Articling Snapshot Survey and as a member of the Canadian Diversity Working Group.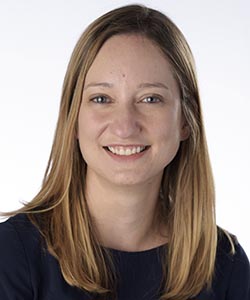 Contact
Office:
OM 4617
Email:
cmcauley@tru.ca
Phone:
250-852-7693