Law Menu
Law Library
Search for an individual database by title, or browse all from an A-Z list.
Indexes and databases contain sources from scholarly journals, popular magazines, newspapers, conference proceedings, etc., and in some cases, include chapters of books. Follow the links to full text online, print copies or when you are prompted to fill out an Interlibrary Loan request form.
Search by title to see if the Library subscribes to a particular journal, magazine, or newspaper.
Discover specialized resources by subject
Citation guides
Other help guides, including how-to and writing support
---
TRU Faculty of Law and TRU Library place a high value on the pursuit of excellence in legal academic research and scholarship. We are proud to be able to provide our students and faculty with a modern Law Library and access to key services and resources targeted to meet the information needs of Law students and faculty.
---
---
Contact Us
Law Library Service Desk
Hours: Please see the current hours here.
Phone: 778-471-8451
---
Law Tutor Service
Need help? Make an appointment with a TRU Law Tutor!
TRU Law students can get assistance with:
Writing support, study assistance, exam preparation, etc.
Understanding and working through subject-specific content
Reviewing of assignment and essay drafts to provide feedback and ideas
Please Note:
Appointments are 30 minutes; maximum two tutoring sessions per week (60 minutes total)
Tutoring sessions are offered for individuals, pairs, or small groups
Tutors are available to assist Law students in any year of study
Tutors cannot edit assignments or papers, or assist with take-home exams
Best efforts are made to provide general advice and guidance, even for courses tutors have not taken
Make an Appointment
with a Law Tutor
Our Law Tutors are:
Sarah Yorston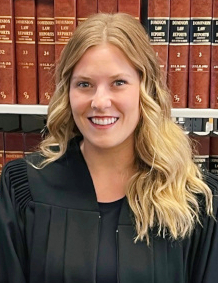 Contact
Email: yorstons19@mytru.ca
Office: Law Library OM 3669
Brietta Stewart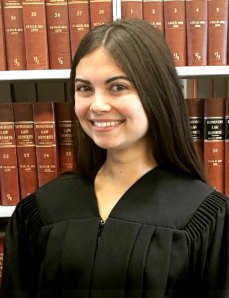 Contact
Email: stewartb191@mytru.ca
Office: Law Library OM 3669
Address
Law Library
3rd Floor, Old Main (OM 3631)
805 TRU Way Kamloops, BC
Canada V2C 0C8
Search
To Top