Law Menu
Krish Maharaj
Associate Professor
LLB/BCOM (Auckland), LLM (UBC), PhD (UBC)
Dr. Maharaj's research and teaching focus is the law of obligations and private law relationships, including specifically contracts, equity and trusts, and civil remedies. Dr. Maharaj also has an interest in private enterprise more broadly, which led him to take a leading role in establishing the Desautels Centre for Private Enterprise and Law at the University of Manitoba - Faculty of Law during his time on faculty at Manitoba prior to joining Thompson Rivers, as well as developing a pending joint JD-MBA program at Manitoba.
Beginning with his graduate work at the University of British Columbia, where he completed his Master's and PhD, Dr. Maharaj has researched in depth the availability of "gain-based damages" for breach of contract, and the basis for and proper application of the doctrine of mitigation in the assessment of damages. His doctoral work is notable in particular for having pioneered a new perspective on mitigation that explains how the doctrine arises at the point of intersection between the law governing an obligation (i.e., contract and tort) on the one hand, and equity and the law of damages on the other. He has also published a number of articles on remedies in contract, and on the introduction and development of "good faith" obligations in Anglo-Canadian contract law. This work has drawn the attention of the academy, bench, and bar and to date has led to Dr. Maharaj being invited to speak at conferences, to contribute to the British Columbia Annual Review of Law & Practice, to present to the Law Society of Manitoba at its annual flagship CPD event, and to present to the National Judicial Institute at its biennial Civil Law Seminar. Dr. Maharaj's work has also been quoted in submissions to the Supreme Court of Canada and cited by the Supreme Court itself.
He has been admitted to the bar in New Zealand, as well as British Columbia and Alberta, and his time in practice informs his practitioner focussed approach to legal research and teaching.
Publications
Articles
"Pre-Existing Legal Relationships in Promissory Estoppel Ought Not Be Understood So Restrictively" TRU Law Review - in press
"Alternatives to Expectation: When Can You Get Disgorgement, Gain-Based, or Restitionary Damages for Breach of Contract" Queen's Law Journal

(2022) 48:1 Queen's LJ 120

"Good Faith Not Good for Consistency: Irreconcilable Results in Wastech and Callow"

UBC Law Review (2022) 55 U.B.C. L. Rev. 511

"Callow in More Ways Than One: The Supreme Court Causes More Confusion in Contract" Ottawa Law Review (2021) 53:1 Ottawa L Rev 71
"Good for Everyone or Not Good at All: Clarity and Commitment in Contractual Good Faith" Supreme Court Law Review (2020) 96 S.C.L.R. (2d) 107
"The Trouble with Tort: Why Deception in Bhasin Cannot Presently be Deceit" Journal of Commonwealth Law (2019) 1:1 Journal of Commonwealth Law 119
"An Action on The Equities: Re-characterizing Bhasin As Equitable Estoppel" Alberta Law Review (2017) 55:1 Alta L Rev 199
"Limits on the Operation of Exclusion Clauses" Alberta Law Review March 2012 (2012) 49:3 Alta L Rev 635
Book Chapters
Chapter 13 – Contracts
Co-authored with Professor Bruce MacDougall
2022 Annual Review of Law & Practice
The Continuing Legal Education Society of British Columbia
Chapter 12 – Contracts
Co-authored with Professor Bruce MacDougall
2021 Annual Review of Law & Practice
The Continuing Legal Education Society of British Columbia
Chapter 12 – Contracts
Co-authored with Professor Bruce MacDougall
2020 Annual Review of Law & Practice
The Continuing Legal Education Society of British Columbia
Case Comments
"Trial Lawyers Assn. of British Columbia v. Royal & Sun Alliance Insurance Co. of Canada: Changes to Promissory Estoppel That May Be Problematic" (2022), 66 C.B.L.J. 133
Book Reviews
"Account of Profits by Peter Devonshire" Osgoode Hall Law Journal February 2014 (2013) 51:1 Osgoode Hall LJ 329-333
Selected Presentations
"Organizing Principles and Overriding Concerns of Public Policy: Does Good Faith Get You Past an Exclusion Clause?"
The Tenth Biennial Conference on the Law of Obligations: Private Law and the State (Obligations X) - July 11-14, 2023
Banff Centre for Arts and Creativity, Banff, Canada
Organized by the Faculty of Law at the University of Western Ontario
Panel Presentation on Good Faith, Unjust Enrichment, and Mitigation
NJI National Civil Law Seminar - May 11-13, 2022, Calgary, AB
By invitation of the National Judicial Institute
Panel Presentation on the Duty of Good Faith and Honest Performance
The Isaac Pitblado Lectures - November 26, 2021, Winnipeg, MB (online)
By invitation of the organizing committee
"To run in thin air – Why Bhasin v. Hrynew and 'good faith obligations' need a firmer footing"
The Ninth Biennial Conference on the Law of Obligations: Form and Substance in the Law of Obligations ("Obligations IX")
Melbourne Law School - University of Melbourne jointly hosted with the University of Oxford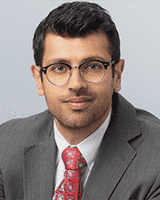 Contact
Office:
OM 4751
Email:
kmaharaj@tru.ca
Phone:
250-371-5890
Courses
Contract Law
(LAWF 3030)
Business Associations
(LAWF 3800)