Law Menu
Janna Promislow
Associate Professor
BA (Hons) (Alberta), LLB (Victoria), LLM (York), PhD (York)
Janna received her LLB from the University of Victoria and clerked at the Law Courts of Alberta (Queen's Bench and Court of Appeal). She practised law with Davis & Company in the Northwest Territories from 1999-2001, where she worked for aboriginal clients on residential school claims, the implementation of the Sahtu land claim agreement, and related corporate and community development. She then attended Osgoode Hall Law School, York University for graduate studies in aboriginal law and colonial legal history. She completed her PhD in 2012, entitled I Smooth'd Him Up with Fair Words": Intersocietal Law, from Fur Trade to Treaty.

While at Osgoode Hall, Janna received a Canada Graduate Scholarship for her doctoral studies and taught as an Adjunct Professor, winning Osgoode Hall's adjunct faculty teaching award in 2008. She has also taught at the University of Alberta, Faculty of Law (2002/2003), and was the Executive Director of the Centre for Constitutional Studies at the University of Alberta in 2004/2005, where she edited the Review of Constitutional Studies/Revue d'études constitutionelles and Constitutional Forum constitutionnel. From 2008-2010 she worked for the Ontario Ministry of Aboriginal Affairs, focussing on the policy and practice of consultation with aboriginal communities. Before coming to Thompson Rivers University, she was an Assistant Professor at the University of Victoria, Faculty of Law (2010/2011).
Her teaching experience and research interests encompass constitutional and administrative law, aboriginal rights, colonial legal history and indigenous-settler relations, natural resources law and legal pluralism. Her scholarly publications include essays on the development of intersocietal law between Indigenous and European fur traders published in Hamar Foster, Benjamin L. Berger, & A.R. Buck, eds., The Grand Experiment: Law and Legal Culture in British Settler Societies (Vancouver: UBC Press, 2008), Jeremy Webber & Colin Macleod, eds., Between Consenting Peoples: Political Community and the Meaning of Consent (Vancouver: UBC Press, 2010), and in Lisa Ford & Tim Rowse, eds, Between Indigenous and Settler Governance (New York: Routledge, 2012). They also include an essay tying together her ethnohistorical work with doctrinal argument in relation to treaties and treaty rights: "Treaties in History and Law" (2014) 47 UBC Law Review (special issue: Law on the Edge) 1085-1183. She also publishes on the duty to consult and its relationship to other areas of Canadian public law, including a chapter (with Lorne Sossin) in the textbook by Colleen Flood & Lorne Sossin, eds, Administrative Law in Context, 2d ed (Toronto: Emond Montgomery Publications, 2012), her contribution as an editor to Administrative Law. Cases, Text, and Materials, 7th ed (with Gus Van Harten, Gerald Heckman, and David J Mullan) (Toronto: Emond Montgomery Publications Ltd, 2015), and a paper published in the Constitutional Forum and the Canadian Journal of Administrative Law and Practice.
Dr. Promislow teaches Constitutional Law in the first year curriculum, and Administrative Law, Indigenous Peoples & Canadian Law, and Advanced Public Law in the upper year curriculum.
Publications
See Curriculum Vitae for more information.
Research
See Curriculum Vitae for more information.
Conferences
See Curriculum Vitae for more information.
Curriculum Vitae
Links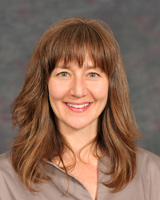 Contact
Office:
OM 4765
Email:
jpromislow@tru.ca
Phone:
250-852-7692
Courses
Administrative Law
(LAWF 3900)
Constitutional Law
(LAWF 3010)