Law Menu
Matt Malone
Assistant Professor
HBA (University of Toronto), MA (Hebrew University of Jerusalem), LLB, BCL (McGill University)
Matt's main research interest is in the law of trade secrets and confidential information. He also maintains a broad interest in legal issues pertinent to modern workplaces, in particular workplace investigations. His academic writing has appeared in French and English in several refereed as well as popular publications and he is currently under contract with LexisNexis to publish The Law of Trade Secrets and Confidential Information in Canada.
Before joining Thompson Rivers University, Matt practiced law in California, where he worked in Silicon Valley in the employment and labor practice group of Morrison & Foerster. There, he represented and conducted investigations for a roster of clients ranging from start-ups to the world's largest companies in the high-technology sector. Following that, Matt worked in a boutique workplace investigations firm in California, handling sensitive and high-profile workplace investigations attracting national media attention on a regular basis. Matt has also provided pro bono legal services to various LGBTQ+ individuals and organizations throughout his legal career.
Matt is called to the bar in British Columbia, California, and New York and holds AWI-CH, PHR, and SPHR credentials.
Refereed Publications
Selected Academic Publications
with Russ Walton, "

Comparing Canada's Proposed Critical Cyber Systems Protections Act with Cyber Security Legal Requirements in the EU

,"

International Cybersecurity Law Review

(March 2023)
"Lessons from ArriveCAN: Access to Information and Justice During A Glitch," Intellectual Property Journal (Forthcoming)
"Third-Party Record Exemptions In Canada's Access To Information Act: A Growing Problem For AI And ADM," CIGI, Policy Brief Series (May 2022)
"Non-competes and Existing Protections for Confidential Information and Trade Secrets: Reconsidering the Public Interest," Canadian Intellectual Property Review, Vol. 37 (Winter 2022)
"A Comparative History of the Law of Confidential Information and Trade Secrets in Canada and the United States: Towards Harmonization?," Intellectual Property Journal, 34:1 (Winter 2022)
"IP, Encryption, and the Threat to Public Safety," Manitoba Law Journal (Winter 2022)
"Vers l'harmonisation du droit des renseignements de nature confidentielle et des secrets industriels au Canada et aux États-Unis", Les Cahiers de propriété intellectuelle, 33:3 (October 2021)
"Evolving Threats to California's General Prohibition Against Restraints on Trade," UC Davis Business Law Journal, 21:2 (Fall 2021)
"Consequences of the Criminalization of Trade Secrets in Canada," UBC Law Review, 54:2 (August 2021)
"On the (Data) Breach of Confidence," Alberta Law Review, 58:4 (Summer 2021)
"Criminal Enforcement of Trade Secret Theft: Strategic Considerations for Canadian SMEs," Technology Information Management Review (November 2020)
"Trade Secrets, Big Data, and the Future of Public Interest Litigation Over Artificial Intelligence in Canada," Canadian Intellectual Property Review (October 2019)
"Judicial Scrutiny of Third Party Litigation Funding Agreements in Canadian Class Actions," Canadian Class Action Review, 13:2 (November 2018)
"Gamete Donor Anonymity in Canada: An Overview of Potential Policy Solutions," Windsor Review of Legal and Social Issues, Volume 38 (May 2017)
"A Need To Know Basis? Canadian Federalism and the Disclosure of Egg and Sperm Donor Identity," Health Law in Canada (May 2017)
"Standing in the Way: Comparing Constraints on Access to Justice After the Liberalization of Public Interest Standing in Canada and Israel," The Advocates' Quarterly (March 2017)
Book Reviews
"37 Words: Title IX and Fifty Years of Fighting Sex Discrimination," AWI Journal (Forthcoming December 2022)
"Atlas to AI," Canadian Geographer (2022)
"Smart Cities in Canada," Osgoode Hall Law Journal 58:3 (2021)
"Telecom Tensions," Canadian Journal of Law and Technology (Fall 2021)
Selected Popular Writing
"Our airline regulators should be fired for their inaction in protecting passengers," The Globe and Mail, February 8, 2023
"The CBC and Ontario mandate letters dispute is a distraction from bigger access to information problems," The Hub, February 2, 2023
"The truck convoy demonstrates our double standard on releasing personal information," The Globe and Mail, December 16, 2022
"Chinese spying case of Hydro-Québec shows Canada's weakness in tackling economic espionage," The Globe and Mail, November 17, 2022

"

Quand les chiens de garde réglementaires ont peur de mordre

", Options politiques, le 13 octobre 2022
"

Too many Canadian regulatory watchdogs aren't serving the public interest

," Policy Options, October 13, 2022
with Bianca Wylie, "Canada's ArriveCAN App Is Fostering Inequity at the Border," CIGI, September 9, 2022
"Le dangereux précédent d'ArriveCAN," Le Devoir,

le 24 août 2022

"Can We Trust ArriveCAN? Not without Transparency and Accountability," CIGI, August 10, 2022
"The ArriveCAN app needs to go," The Globe and Mail, August 8, 2022
"

Free votes on conscience issues are a poison pill for the Conservative Party

," The Hub, July 27, 2022
"Canada should legally require businesses to run cyber drills," TVO, July 6, 2022
"How Recent Trade Agreements Are Regulating the Digital Economy," Conference Board of Canada, Issue Briefing, May 18, 2022
"Beverley McLachlin should step down from the Hong Court of Final Appeal," CBC, April 7, 2022
"Better competition law starts with citizen empowerment," Toronto Star, February 18, 2022
"Ethical Hackers Deserve Plaudits, Not Punishments," CIGI, December 23, 2021
"Why We Need A Canada Trade Secrets Act," Slaw November 26, 2021
"Ontario's proposed non-compete legislation empowers workers -- and it should go even further," The Globe and Mail, October 26, 2021
"Canadian Businesses Need Better Tools To Report Cybercrime," Policy Options, October 12, 2021
"Why Isn't Canada Prosecuting IP Crime?," The Hill Times, October 11, 2021
"Canadian Businesses Need a Trade Secrets Act," Toronto Star, September 25, 2021
"Non-Competes Are Holding Canada Back -- So Let's Ban Them," C. D. Howe Institute, September 22, 2021
"Les clauses de non-concurrence nuisent l'économie du Québec et l'innovation – interdisons-les," Le Devoir,

le 2 août 2021

"5 Tips for Handling Anonymous Complaints," VMLC, April 20, 2021
with Daniel P. Levison, et al., "The Impact of the U.S. Supreme Court's Decision in Bostock on LGBT Discrimination in the Workplace: Practical Tips for Japanese Companies," Morrison & Foerster Insights, August 2020
with Andrew Turnbull, "Protecting Pride: Supreme Court Holds Title VII Prohibits Workplace Discrimination on the Basis of Sexual Orientation and Gender Identity," Morrison & Foerster Employment Law Commentary, June 2020
with Janie Schulman, et al., "DOL Issues Regulations for Paid Leave under the Families First Coronavirus Response Act," Morrison & Foerster Employment Law Commentary, April 2020
with Janie Schulman, et al., "EEOC Issues 'Return to Work' COVID-19 Guidelines for Employers," Morrison & Foerster Employment Law Commentary, April 2020
with Janie Schulman, et al., "CARES Act – What Employers Should Know (Part II): Unemployment Insurance Benefits," Morrison & Foerster Employment Law Commentary, March 2020
with Janie Schulman, "CARES Act – What Employers Should Know (Part I): Paid Emergency Sick Leave and Public Health Emergency Leave and More," Morrison & Foerster Employment Law Commentary, March 2020
"Let Us Pray: The Challenge of Accommodating Muslim Prayer in the Workplace," Morrison & Foerster Employment Law Commentary, 29:7, July 2017
with E. Richard Gold, "Why Women Over 40 Are Having More Babies," CIGI March 2017
Selected Presentations
"15th International Conference on Cyber Conflict" (CyCon 2023), NATO Cooperative Cyber Defence Centre of Excellence, May 30-June 2, 2023. (Presenting "Weaponizing Cross-Border Data Flows") (Upcoming)

"Law and Antisemitism 2nd Annual Conference," Lewis and Clark Law School, March 26-27, 2023. (Presenting on "Legacy and Future of Antisemitism") (Upcoming)
"Privacy Concerns in Relation to the ArriveCAN Application," House of Commons Standing Committee on Access to Information, Privacy and Ethics, November 28, 2022.

(Invited as expert)

"2022 HC2P Workshop," Human-Centric Cybersecurity Partnership, Université de Montréal, October 7, 2022. (Presented "Digital Twins: Cybersecurity Prospects, Pitfalls, and Recommendations")

"IBIL Ph.D. Conference 2022," Institute of Brand and Innovation Law, University College London, June 22, 2022. (Presenting "The Objective Utilitarianism of Trade Secret and Confidential Information Law: A Comment on the Public Interest Limiting Principle")
"AIPPI Annual Conference," Association Internationale pour la Protection de la Propriété Intellectuelle conférence annuelle, November 25, 2021. (Presented "Why Canada Needs a Trade Secrets Act")
"Global AI + Regulation," 2021 Centre for Law, Technology and Society, University of Ottawa, November 5, 2021. (Presented "Trade Secrets in the Access to Information Act: Addressing a Key Barrier to Transparency and Accountability in Automated Decision-Making" with discussant Rebecca Wexler)
"Area Studies and Its Discontents," 2018 Department of Middle Eastern, South Asian and African Studies Graduate Studies Conference, Columbia University. February 22-23, 2018. (Presented "Over the Rainbow: The Dilemmas of a 'Gay and Lesbian and Democratic' State" with discussant Gil Anidjar)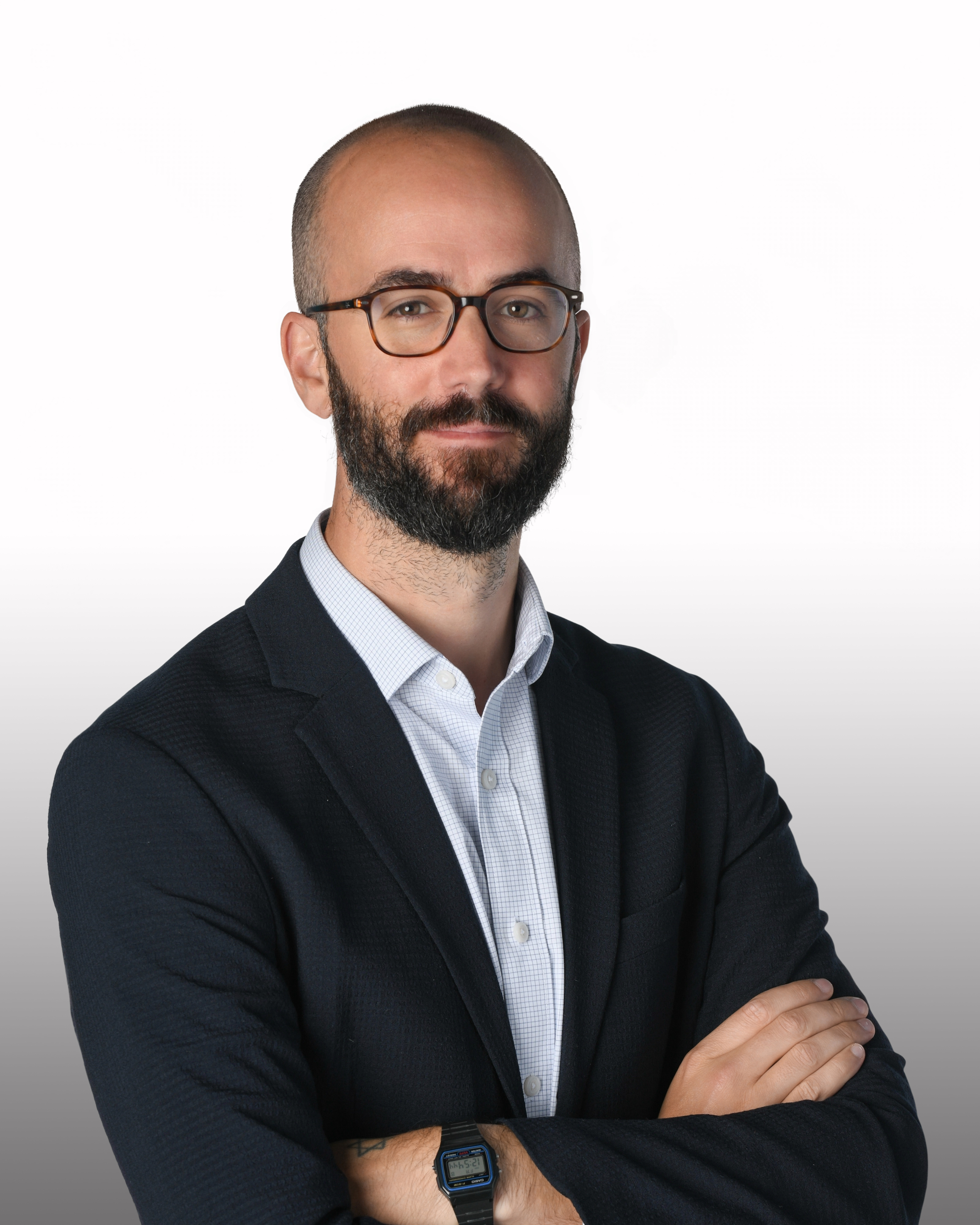 Contact
Email:
mmalone@tru.ca

Phone:
250-852-7692