Science Menu
Why Science at TRU?
Figures from BC Stats show a satisfaction rate of about 95 percent for our graduates. Most find good jobs with good pay, using the skills they learned. Many go on to graduate school or professional programs such as medicine, veterinary medicine, education or law.
Top 10 reasons for studying at TRU
Classes are small and learner-centred: professors know your name and give you personal attention.
Faculty are highly qualified scholars in their disciplines, yet friendly and approachable.
The curriculum emphasizes practical, hands-on, problem-solving experiences in the classroom, the lab and the field.
Funding is available to support research that directly pairs undergraduates with faculty members.
Most programs are flexibly structured and can be tailored to fit your educational goals.
International partnerships provide options for experience through field schools or study-abroad semesters.
Co-operative education options exist for numerous programs — work experience can earn academic credit.
Students can integrate online distance courses into their programs, ladder from a diploma program into a degree program, or receive credit for prior learning they have obtained through employment .
TRU boasts a beautiful campus and BC's climate in the Southern Interior is exceptional.
Kamloops is a safe, interesting, fun and affordable community with limitless recreational activities.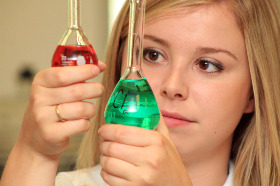 Smaller class sizes meant more one-on-one instruction as well as better relationships with professors and other students. Field courses and field trips brought science out of the classroom and into the real world with possibilities for employment and further education. Christine Anderson
Bachelor of Science, Honours Biology, 2004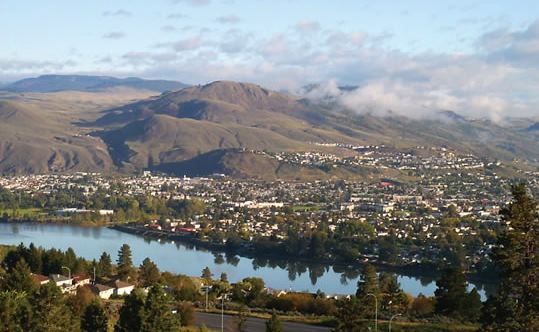 The beautiful TRU campus overlooks the North and South Thompson Rivers and is located in the heart of the fastest growing area of Kamloops. There is plenty of livable student housing on site and nearby — all just blocks away from the things you need and want.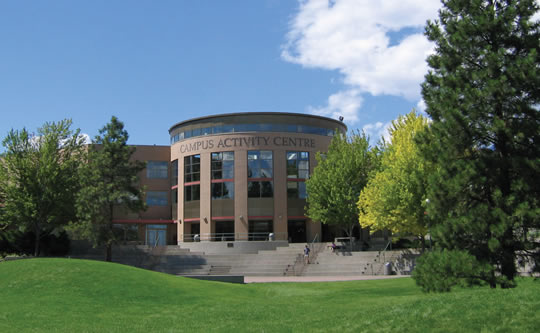 Beyond classrooms and labs there are many facilities on campus, including the Campus Activity Center — home to the bookstore, student pub, cafeteria and the Student Independent Center — the Canada Games Aquatic Center, the Gymnasium, Hillside Stadium and more.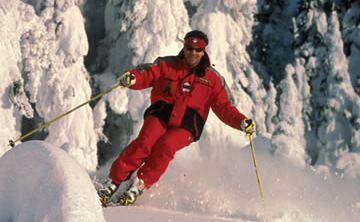 Known for its dry heat, semi-arid landscapes and over 2,000 hours of sunshine each year, Kamloops also offers a wealth of cultural experiences and recreational choice: world class Sun Peaks ski resort, Shuswap Lake paradise, famous mountain biking trails, fly fishing, Blazers hockey team, golfing, hiking and more.