Science Menu
Popsicle Stick Bridge Contest
In partnership with APEGBC, TRU will host the 18th Annual Popsicle Stick Bridge Contest on our Kamloops campus, see the agenda below for more information. We hope to see you there!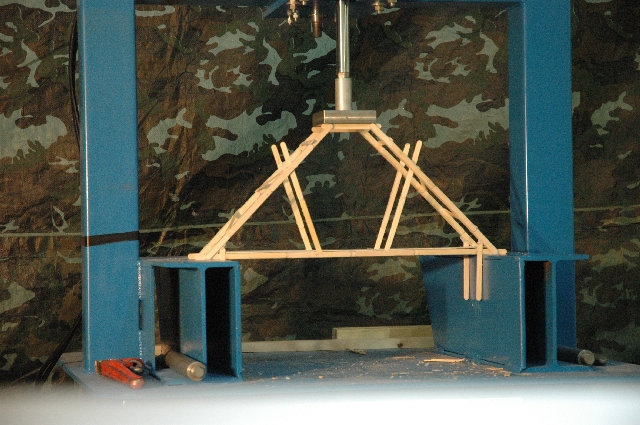 The goal of the contest is to build the strongest possible bridge using only white wood working glue and no more than 100 standard popsicle sticks. The entries must bridge a 50 cm span as described in the contest rules. Bridges are normally built days or weeks in advance to allow glue to cure then tested to the point of failure on the day of the contest.
This event has become a popular annual favorite sparking friendly competition between elementary schools, high schools, university students, and engineering professionals. Results have grown more impressive from year to year.
This year's contest is sure to be exciting and we invite you and your friends, siblings, parents, classmates and teachers to enter the competition and enjoy the fun.
As in previous years, entries will be accepted in the following categories
Elementary School (Grades 7 and under)
Secondary School (Grades 8 to 12)
Open (General public, mixed-category teams, university students, except professional engineers)
Corporate Cup (Open to engineering professionals only)
You may enter as an individual or as part of a team and are welcomed to enter as many bridges as you like. For team entries, the age of the oldest member will determine your bridge's competition category.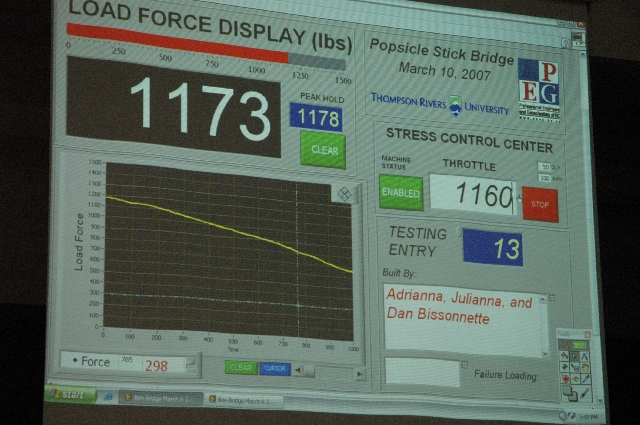 Bridges may be registered on site the day of the competition
Are you interested in more details?