Welcome and Registration Centre
Now Online
Campus Kick-off
International campus kick-off will be hosted from January 5 to January 7, 2022. Please click the link below to view event schedule.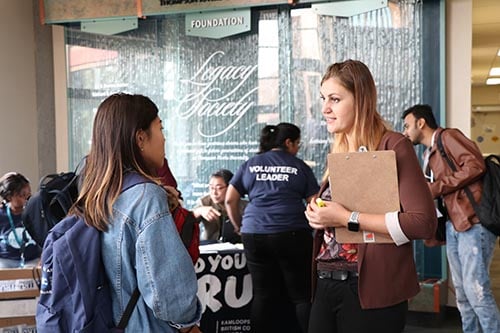 New international students should bring
(if applicable):
letter of acceptance
study permit
medical insurance
any requested original copy of documents such as transcript
English testing scores
Please make sure you have a digital copy of all your important documents prior to your travel, including the main page of your passport (the page with your photo on it). You may be asked for the documents at your port of entry.
Early Arrival
If you arrive early for your studies, there is no need to wait for the Welcome Centre. We have an Early Arrival Check-In Sessions. Click HERE for Early Arrival Check-In Sessions schedule.
Orientation
All students, including those who arrive early, are required to attend International Student Orientation.