Welcome and Registration Centre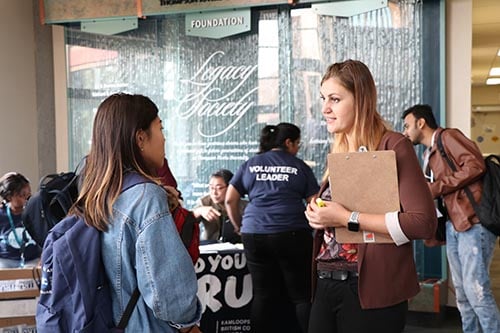 Come back in March for the Summer semester dates. Below, for reference, is the Winter semester schedule.
January 2, 2019 (Wednesday)
Location: Campus Activity Centre
Time: 10am to 4pm
New international students should bring (if applicable):
study permit
medical insurance
any requested original copy of documents such as transcript
English testing scores
Please make sure you have a digital copy of all your important documents prior to your travel, including the main page of your passport (the page with your photo on it). You may be asked for the documents at your port of entry.