Arrival Reception
Winter 2022 Airport Reception
Date: December 27, 2021 - January 3, 2022
TRU bus will be at the Kamloops airport for all arriving flights. No booking is required.
During the Arrival Reception, TRU staff and student volunteers are at the Kamloops Airport to welcome you. A TRU bus will pick you up from the Kamloops Airport and drop you off at your residence. If you are arriving by eBus during the same time, TRU staff and student volunteers will also be at the Kamloops eBus station during the arrival times to welcome you.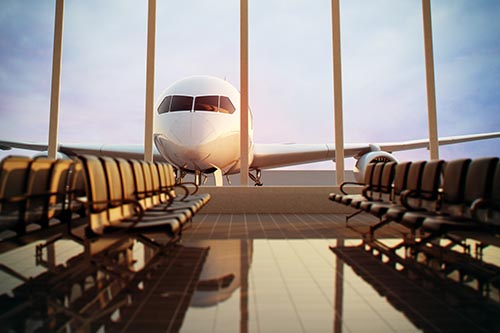 Homestay students are met by their host family at a pre-arranged arrival time.
Students arriving outside of these dates can request a pick-up service for a fee of CAD$75. Taxis/shuttle services are available at the airport at a lower cost (taxis cost approximately CAD$40 and shuttle bus approximately $16). There is also a free telephone you can use to call the taxi or shuttle from the airport upon arrival, located on the wall inside the Kamloops Airport terminal building.
We are unable to provide this pick-up service during the Arrival Reception, Welcome and Registration Centre, and Orientation days as we are fully engaged in helping new students with their transition on campus.
Students who arrive by bus can also call a taxi service below.