Provincial Instructor Diploma
The Centre for Excellence in Learning and Teaching has partnered with Vancouver Community College to bring the Provincial Instructor Diploma Program (PIDP) to TRU employees. Students build knowledge and skills to design, develop, manage and evaluate the instruction of adults in post-secondary education, business, industry and non-traditional adult learning environments.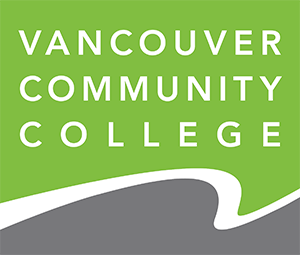 PIDP at TRU Kamloops
CELT offers three courses each year that can be used for credit toward the Provincial Instructor Diploma. Registration is free for TRU employees.
Visit the VCC Website to learn more about tuition fees, registration requirements, and to read more about the program.
The following will be offered at TRU on the following dates:
Date

Course

Sept 13-Nov 22, 2023

Technology for Teaching & Learning @ TRU Register here
*Exemption will be given for PIDP 3240: Media Enhanced Learning

Dec 12-15, 2023

Instructional Skills Workshop (Registration opening soon)
*Exemption will be given for PIDP 3220: Delivery of Instruction

January 2024

Assessment and Evaluation of Learning (Registration opening soon)
*Exemption will be given for PIDP 3230: Evaluation of Learning
Program learning outcomes
Design, deliver and evaluate adult learning and teaching on a continuum of instructional approaches.
Create positive and engaging learning environments that promote respect for the diversity of learners.
Use instructional strategies and educational technologies appropriately to support and enhance teaching and learning.
Communicate effectively and work collaboratively in the workplace and in the community.
Act in an ethical and professional manner when working in an adult education setting.
Develop professionally in response to trends in one's field of practice and in adult education.
Become a reflective practitioner.
Instructional activities, design and delivery mode
Upon successful completion of the program, which includes a combination of core courses, electives and a capstone project, graduates are awarded the British Columbia Provincial Instructor Diploma.
The program is delivered by Vancouver Community College on behalf of the BC Ministry of Post Secondary Education and Future Skills. The PIDP is recognized by public and private colleges and institutes. Courses are offered throughout British Columbia on a regular basis.
Evaluation of student learning
Evaluation of student learning is based on completion of course assignments or projects. Due dates and criteria for successful completion of each course assignment are outlined by the instructor at the beginning of each course.
» Learn more about the PIDP admission requirements and program descriptions