About CELT
The Centre for Excellence in Learning and Teaching promotes teaching excellence for all TRU faculty members.
The centre supports faculty in their work to develop innovative and engaging pedagogies and programs across the university communities to improve student learning, recruitment, transition and retention.
Location:
Brown Family House of Learning - second floor (HL 217-228)
Phone: 250-828-5272
Email: celt@tru.ca
---
Vision
The Centre for Excellence in Learning and Teaching will:
recognize, support, and develop expertise in learning innovations pan-institutionally;
be the academic catalyst that advances collective practice, academic expertise and distinctive institutional excellence in learning so that TRU can excel in exemplary learning opportunities;
operate as the centre of resources for learning innovation and engagement across TRU learning environments;
provide opportunities for faculty at TRU and beyond to engage with the centre as scholars of innovation learning engagement;
promote the generation, dissemination, and assess of new knowledge of innovation and engagement in learning; and
employ a continuous improvement model for all activities of the centre.
Values and goals
A core value of the centre is to recognize that faculty members across all divisions and units are professional instructors, and the centre's purpose is to provide continual professional development opportunities. The centre works to build a TRU community of teachers, rather than being the centre of activity.
The centre is responsive to:
All levels of learners (e.g. adult basic education, diploma, trades foundation and apprentices, degrees, and graduate degrees)
All programs
All delivery modes (e.g. classroom, blended, flipped, web-based, experiential, independent study)
All instructors (full- and part-time campus instructors, Open Learning Faculty Members, instructional designers and teaching assistants)
---
CELT staff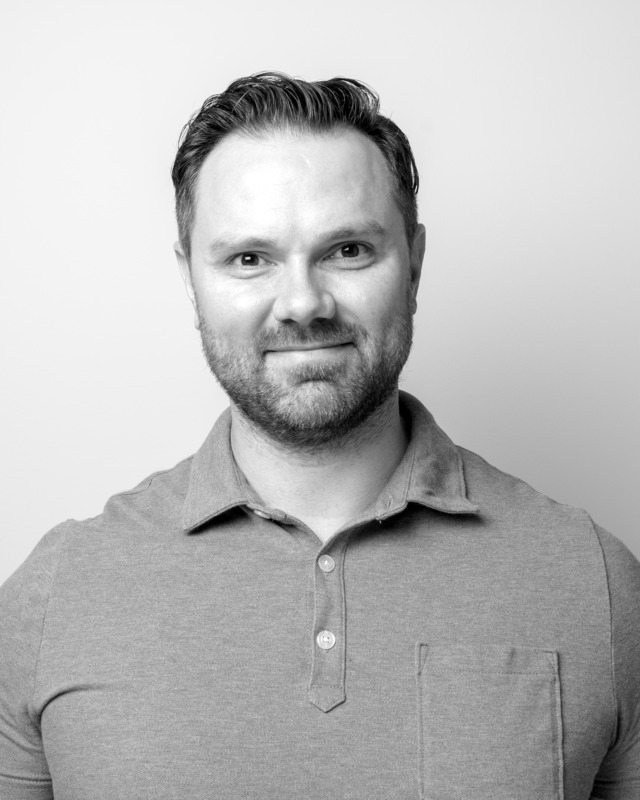 Dr. Brett McCollum
Director
HL 218 | bmccollum@tru.ca
Bio
Brett McCollum holds a PhD in Chemistry (Simon Fraser University) and is a 3M National Teaching Fellow (2019). He is internationally recognized in the fields of scholarship on teaching and learning and discipline-based education research, serving as Editor-in-Chief of The Canadian Journal for the Scholarship of Teaching and Learning (CJSoTL).
Prior to joining TRU, McCollum was a Full Professor in the Department of Chemistry and Physics at Mount Royal University. He also held an inaugural Board of Governor's Teaching Chair, focusing on Educational Leadership, and has served as Chair of SoTL Canada, a constituency group of the Society for Teaching and Learning in Higher Education.
McCollum's passion for improving the student learning experience was recognized through the MRU Undergraduate Research Supervision Award (2019), the Student Association Open Education Champion Award (2020), and the Confederation of Alberta Faculty Associations Distinguished Teaching Award (2021). With research experience in both quantitative and qualitative methods, McCollum is enthusiastic about evidence-based scholarly teaching and creating the conditions for faculty, staff, and students to collaborate as partners for exceptional learning experiences.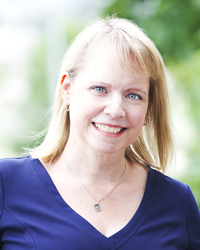 Carolyn Ives
Coordinator, Learning and Faculty Development
HL 224 | 250-828-5171 | cives@tru.ca
Bio
Carolyn Ives holds an MA in English (University of Saskatchewan) and is a former faculty member in English at MacEwan University and in English and Modern Languages at Thompson Rivers University. Her work shifted to educational development in recent years through her roles as Academic Integrity Officer and then Curriculum Planning and Development Coordinator at MacEwan. Her professional interests include curricular integration of sustainability, diversity, and academic integrity; outcomes creation and assessment; the scholarship of teaching and learning (SoTL); and Prior Learning Assessment and Recognition (PLAR).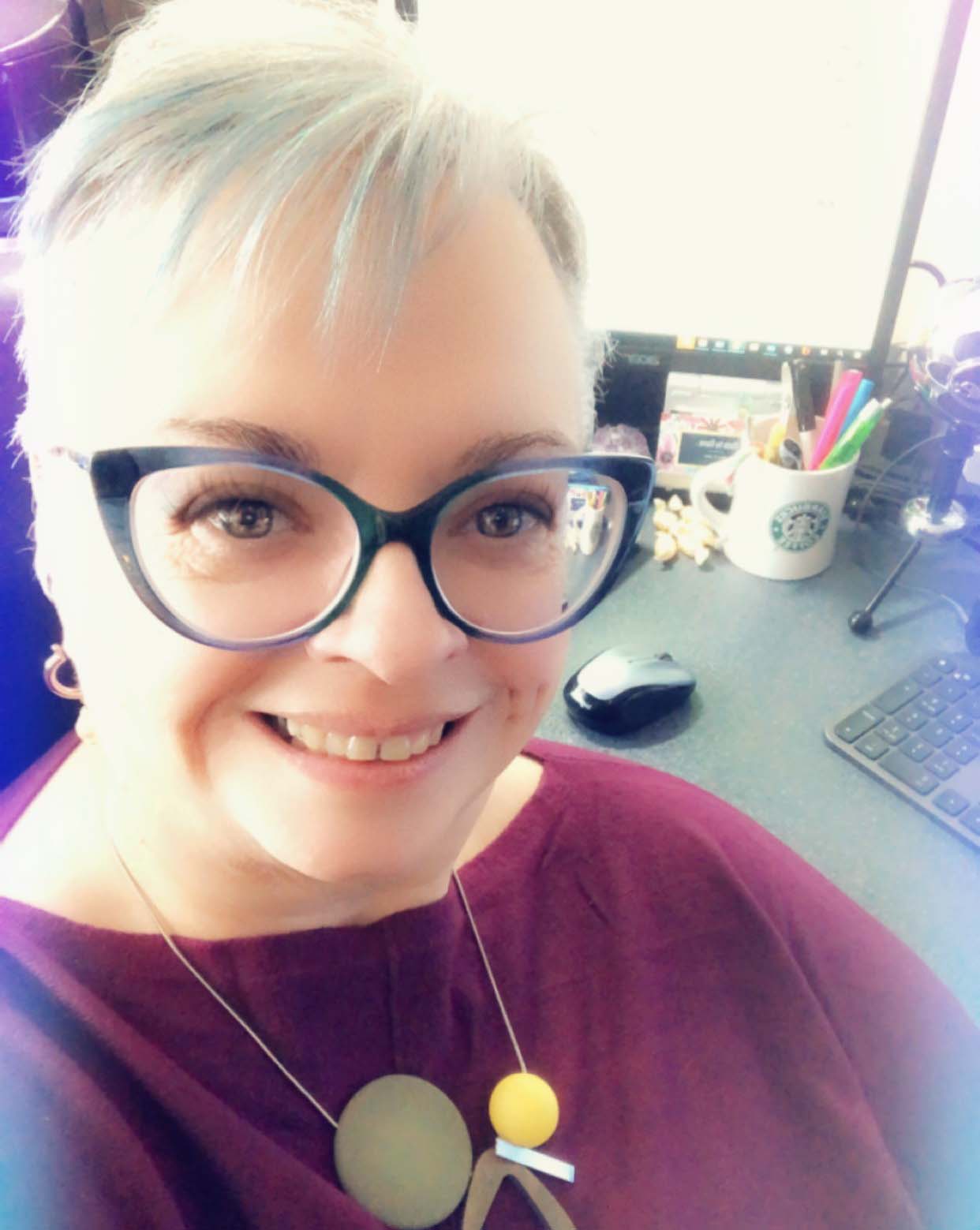 Dr. Diane P. Janes
Coordinator, Learning and Faculty Development
HL 222 | 250-377-6084 | djanes@tru.ca
Bio
Diane holds a PhD in Higher Education with a focus on research methodologies, learning theory, and e-learning (University of British Columbia), an M.Ed. in educational technologies and communications (Memorial University of Newfoundland and Labrador), and an MBA with a specialty in Community Economic Development (Cape Breton University). Her career has spanned 5 provinces and has incorporated teaching, administration and leadership. Her research and professional interests include Scholarship of Teaching and Learning (SoTL), transformative communities of practice, e-strategic planning, faculty development, collaborative online pedagogy, e-research, program evaluation, mentoring, and instructional design. Her most recent published works include a focus on mentoring women leaders, reconciliation as design, and faculty techno-resiliency via communities of practice. Diane is looking forward to working with you to explore how she can support your classroom teaching and learning – F2F, blended and/or online, as well as your SoTL research.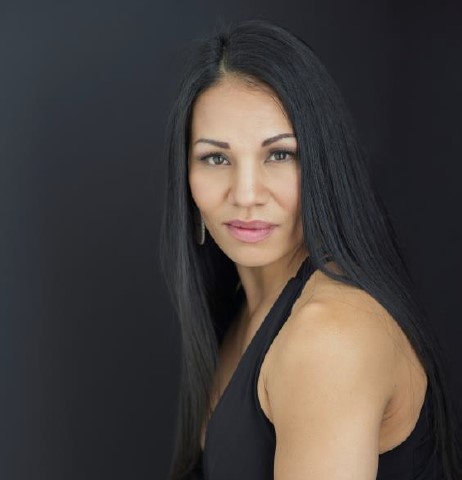 Laura Grizzlypaws
Educational Developer, Indigenous Teaching & Learning
Ecw7úcwalmicw | Státimc
HL 226 | 250-371-5664 | lgrizzlypaws@tru.ca
Bio
Grizzlypaws was born and raised in Lillooet, British Columbia in the Interior Plateau region, she is of St'át'imc descent. Her ancestral name is "Stálhalamcen – Grizzly Paws," She belongs to the people of Xwisten the Bear Clan. She is an independent mother of four children. At the age of sixteen, Grizzlypaws began to relearn the St'át'imc traditions. Her passion grew stronger in education and the heritage of her people; it became a way of life. She is a dancer, drummer and singer/songwriter, an academic, educator and a language/cultural advocate.
The experiences in her education provided her with knowledge and skills with a focus on providing her recipients with the highest quality of cultural education based on the values and needs of the community while meeting the deliverables of the organization or project goals. Grizzlypaws worked at the St'át'imc Government Services office as the Education and Training Manager to strengthen the collective organization and capacity of the St'át'imc; collaborate with the St'at'imc and partners to exercise greater control over education skills and training and to establish a knowledge-based foundation to inform St'át'imc decision-making. She taught extensively through the Nicola Valley Institute of Technology and the St'at'imc Education Institute. She has many years of work in curriculum development with the Gold Trail School District, the St'át'imc Education Institute and St'át'imc Government Services.

Her education background consists of a Masters of Education in Education Foundation Land Based Education(2011); Bachelor of General Studies Degree Double Minor Linguistics & First Nation Studies(2007); Bachelor of Education Degree in Curriculum Development & Instruction (2007); Professional Development Teaching Certificate (2006); Language Proficiency Certificate (2003); Counselling & Wellness Certificate (2003). Grizzlypaws was also granted a Language Heroes award for the British Columbia Salishan language family. Her educational accomplishments were made possible through the balance of traditional and spiritual practices of her St'át'imc cultural heritage. Followed by her academic credentials Grizzlypaws was recognized through the Indigenous Music Awards (2019) and awarded for the category "Best Hand Drum Music" for her album debut "Come Home" a week after her receiving an award she competed in the British Columbia Pro Cup and took home two metals for her first Natural Body Building competition as a bikini athlete. She released her new Album "Muzmit.stumc" (2019); dedicated to language revitalization through prayer songs and now preparing for the 2021 bodybuilding competition year where she will strive to earn her place at centre stage and move onto the nationals to obtain her Pro Card and beyond. Grizzlypaws was inducted into the Wall of Fame at the University of Saskatchewan Alumini (2020) for her athletic achievements and the recognition of the Indigenous Education work she offers globally. Thorough knowledge of education and cultural affirmations had proven valuable in Grizzlypaws educational work and cultural way of life.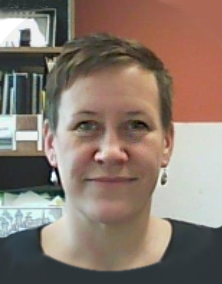 Rhonda McCreight
Coordinator, Learning and Faculty Development
CT 223 | 250-392-8026 | rmccreight@tru.ca
Bio
Rhonda McCreight holds a Masters in Nursing with a focus in teaching through Athabasca University. She originally completed a Bachelor of Science in Nursing at the University of British Columbia and proceeded to take two specialties in Perinatal and Emergency Nursing through BCIT. Rhonda worked in many northern communities in BC, the Yukon and Northwest Territories in perinatal nursing and acute care management. Early on, Rhonda worked as a Perinatal educator, teaching both in the community (prenatal) and as a clinical educator in perinatal and neonatal services, which likely assisted her career path towards academia. Rhonda has been teaching at the Williams Lake campus since January of 2008, launching TRU's first Practical Nursing Program that year. Over the years, teaching in all nursing and healthcare programs on campus, Rhonda became a senior nursing faculty mentor to newer faculty within the department. Having appreciated the faculty development opportunities that are readily available on the Kamloops campus, Rhonda has been pushing for increased faculty opportunities on the WL campus. She is extremely excited to be the newest member of the CELT team, focusing on her hometown WL campus needs!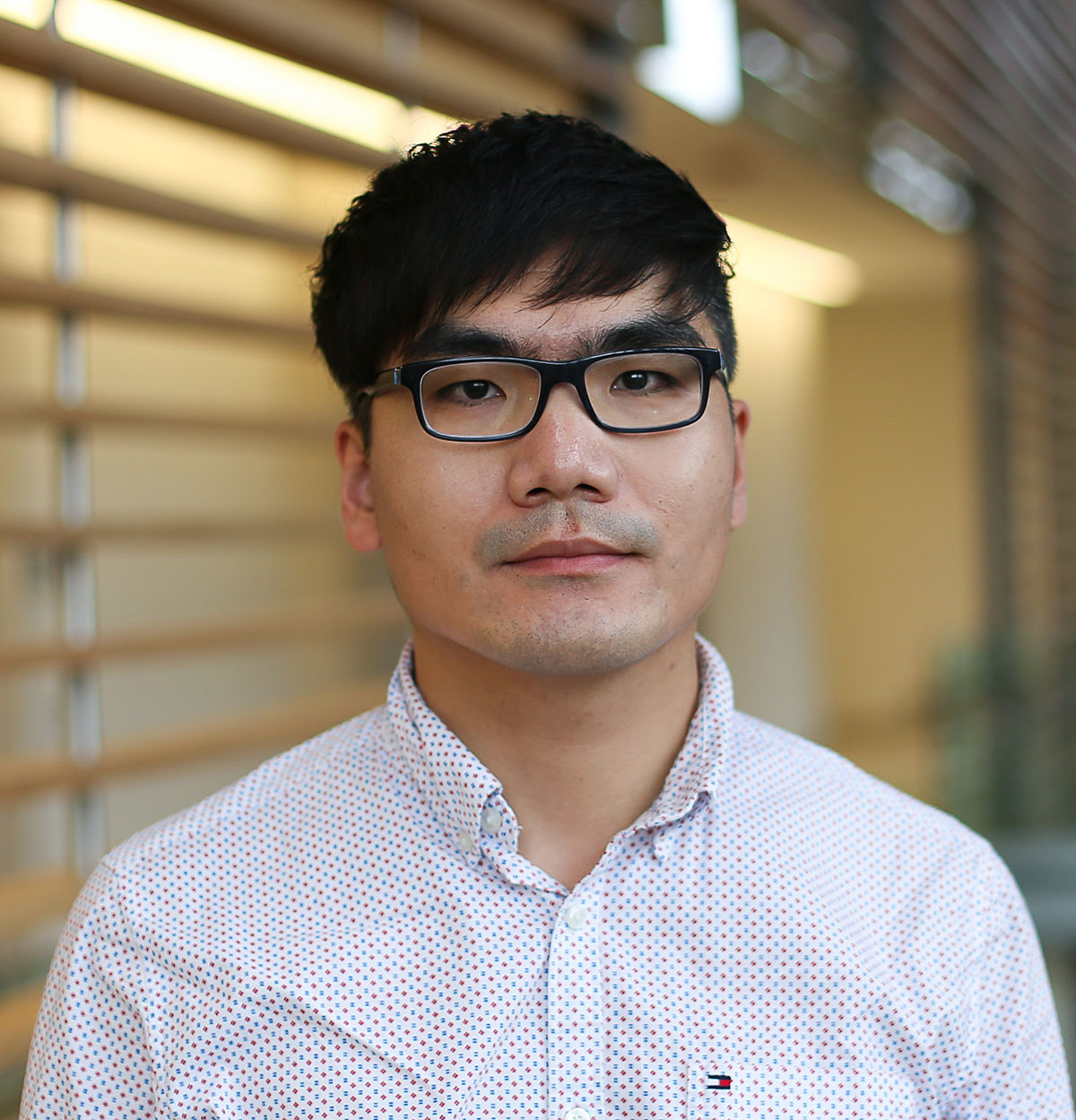 Dr. Wei Yan
Coordinator, Learning and Faculty Development
HL 220 | 250-377-6012 | wyan@tru.ca
Bio
Wei holds a PhD in Education, an M.Ed., both focusing on Assessment and Evaluation (Queen's University), an M.A. in Linguistics (Yonsei University, South Korea), and a B.A in English (Yanbian University, China). His research focuses on assessment for teaching and learning, large-scale testing, program evaluation, and students' success. His work has earned prestigious awards such as SSHRC Doctoral Fellowship and has been presented at international conferences and published in high quality journals in the field.

Wei has been an educator for more than 18 years. Most of his work experiences involve teaching, research, curriculum design and implementation, and educational administration at postsecondary institutions. He has taught English, Mandarin Chinese, and Korean as a foreign language to various age groups, and trained teacher candidates on practical teaching in China and how to work with English Language Learners in Canada. He values experiential learning and makes every effort to create meaningful experiences for students to learn and grow.

More recently, Wei used design-thinking to manage the development and approval of two professional degree programs as well as two research degree programs at Queen's university. He also implemented evidence-based decision-making for quality assurance in the ongoing refinement of competency-based models of residency education for Queen's Family Medicine, especially with the Competence Committee development and accreditation preparation.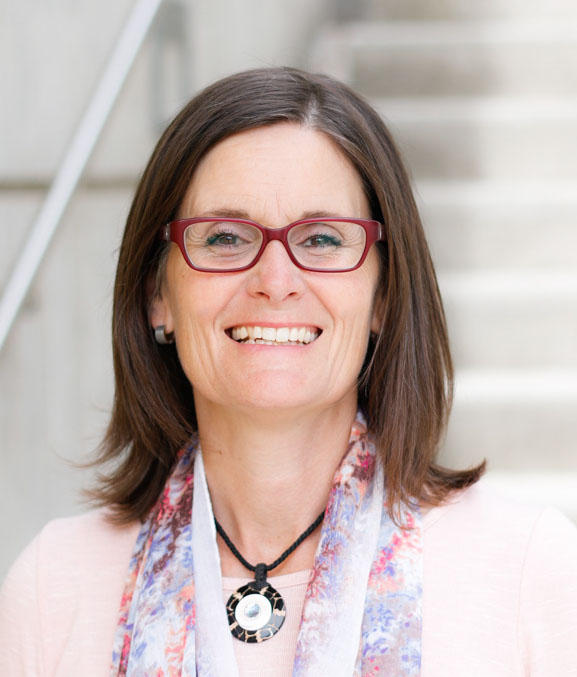 Teresa Dickmeyer
Office Coordinator
HL 228 | 250-828-5272 | celt@tru.ca
Annual Report