Student Success
Values and Strategic Change Goals. TRU aims to eliminate opportunity gaps and support students of all backgrounds to access and succeed in higher education. We articulate our commitment to student success, focussing on equity and closure of opportunity gaps, through the use of disaggregated student achievement indicators. We collect, analyze, and report disaggregated student achievement indicators to support a process of reducing systemic racism and oppression and cultivating equity so that we can reduce barriers to academic excellence and success.
Eliminate Achievement Gaps. TRU is committed to supporting students of all backgrounds to access and succeed in higher education. All groups in our region—including Indigenous and rural learners—will achieve in higher education on par with others. TRU will recruit students to create a balanced community of learners and leaders reflective of Canada and the world.
Design Lifelong Learning. TRU will adapt and combine modes of learning, teaching, and practical experience to create a seamless and integrated set of educational encounters that meet the changing needs of learners from early childhood to elderly years.
Process
Process. TRU's process for collecting, analyzing, and reporting disaggregated student achievement indicators is grounded within inclusive, participatory governance. Our mission fulfilment planning and evaluation process incorporates mechanisms for continually revisiting the value of the data collected in relation to the stated goals for the core theme Student Success: eliminate achievement gaps and design lifelong learning. We follow a strengths-based process focused on the structural changes required to address community needs as defined by members of the TRU community. Following recommendations outlined in the Anti-Racism Taskforce Report (2020, March), the mission fufilment planning and evaluation process will be modified to embed EDI and anti-racism lenses with an anticipated completion date of Spring 2023.
TRU's Senate Student Success Committee is responsible for reporting annually on mission fulfilment in relation to the core theme Student Success. The Senate Student Success Committee advises Senate on matters related to student support, services, and measures that will foster and ensure the linkage between student support activities and the academic, budgetary, and strategic change goals of the university. The committee has the largest student representation (8 members) of all Senate committees and includes representation from Tk'emlúps te Secwépemc, Indigenous Education, TRU World, faculty, staff, alumni and administrators—stakeholders who have the authority, theoretical expertise, and experience to effectuate change.
The Committee follows an innovative Student Co-Chair Framework that sees a student and TRU employee collaboratively chairing a standing committee of Senate. For more details see the Student Co-Chair Framework: A Guiding Document for Set up and Support of a Student Co-Chair.
Archived Reports
Archived Reports.
We hope that gathering and reporting disaggregated student achievement data will help programs better understand how diverse groups of students are differentially affected during their studies at TRU; this disaggregated data may illuminate systemic barriers to access and participation in educational programming. Note that student data collected will be kept confidential. Data will be reported in aggregate to ensure individuals are not identified. Personal information that students provide will be protected in accordance with the Freedom of Information and Protection of Privacy Act
Definition
Definition. The Senate Student Success Committee has embarked on a research project to gather data that will inform the development of a layered model of student success at TRU based on community-defined values that honour the multiple perspectives and definitions of student success. We anticipate that the model will completed in Fall 2023. If you are interested in learning more about the research, please contact Dr. Alana Hoare, Associate Director, Academic Planning and Continuous Qualtiy Improvement, at ahoare@tru.ca
Student Success Indicators
---
Student Success Stories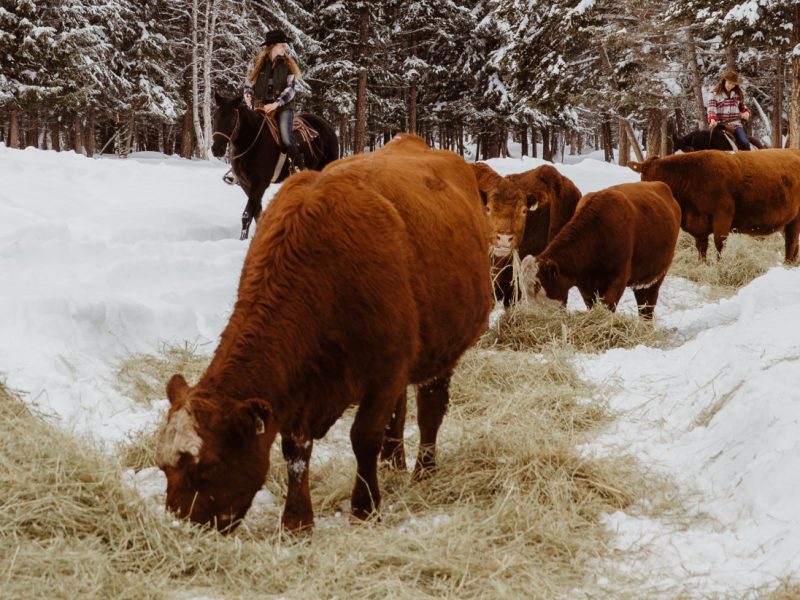 TRU's Applied Sustainable Ranching program in Williams Lake has been renamed and revamped to better serve all students.