Facilities & Venues
Located in the heart of Kamloops, the Conference Centre at Thompson Rivers University is a full-service venue that features 12 unique meeting spaces. With over 30,000 square feet of meeting and convention space, we guarantee that we can meet your on-site event requirements. You and your guests will benefit from the expertise of our skilled staff, professional services and our passion to make your next event a success.
The TRU Conference Centre underwent renovations in the Spring of 2021 to modernize and upgrade the venues. With new aesthetic additions such as carpeting, paint, doors, and wall embelishments the facility has a modern look that will provide a beautiful background to your event. Our venues have been updated with new audio visual components such as projectors, screens, sound systems and variable lighting, ensuring that your event will run smoothly.
Please select a venue below for more details.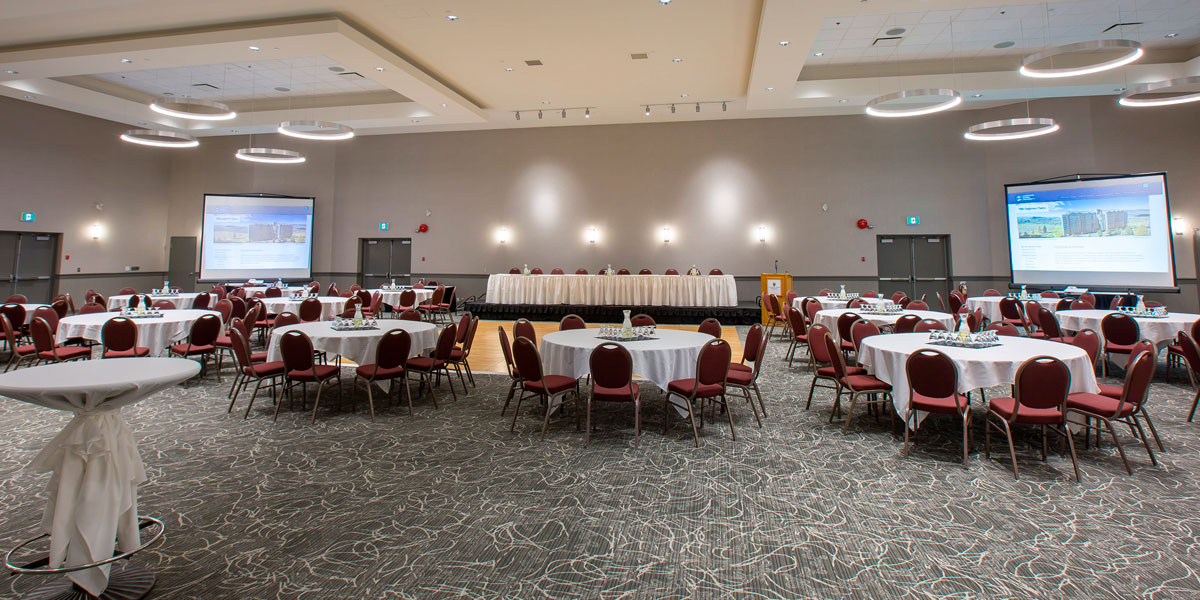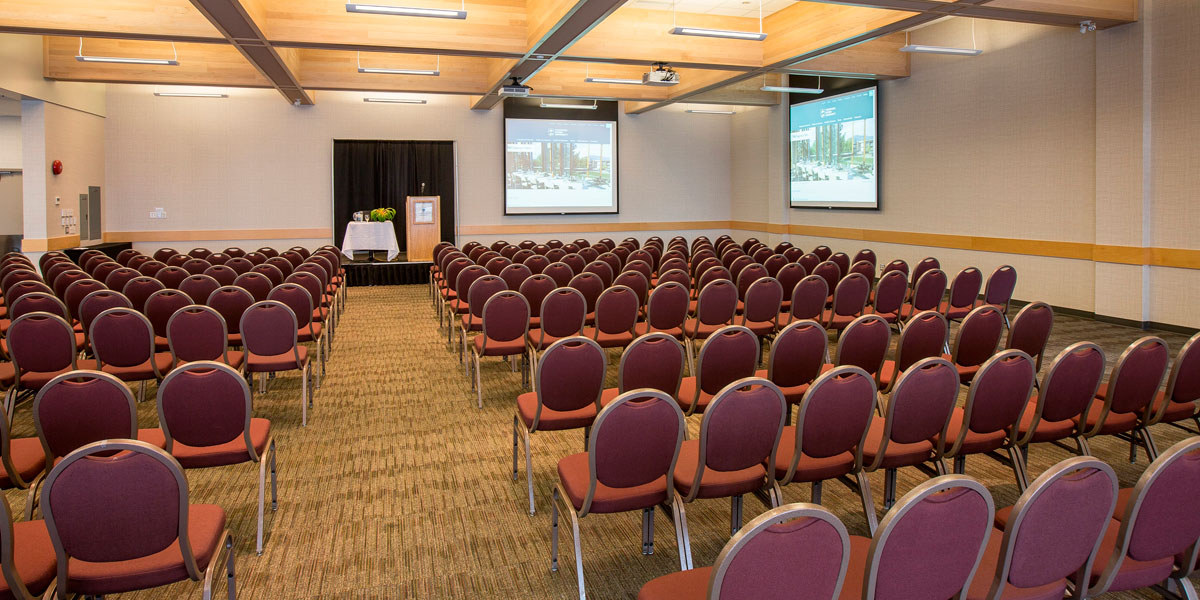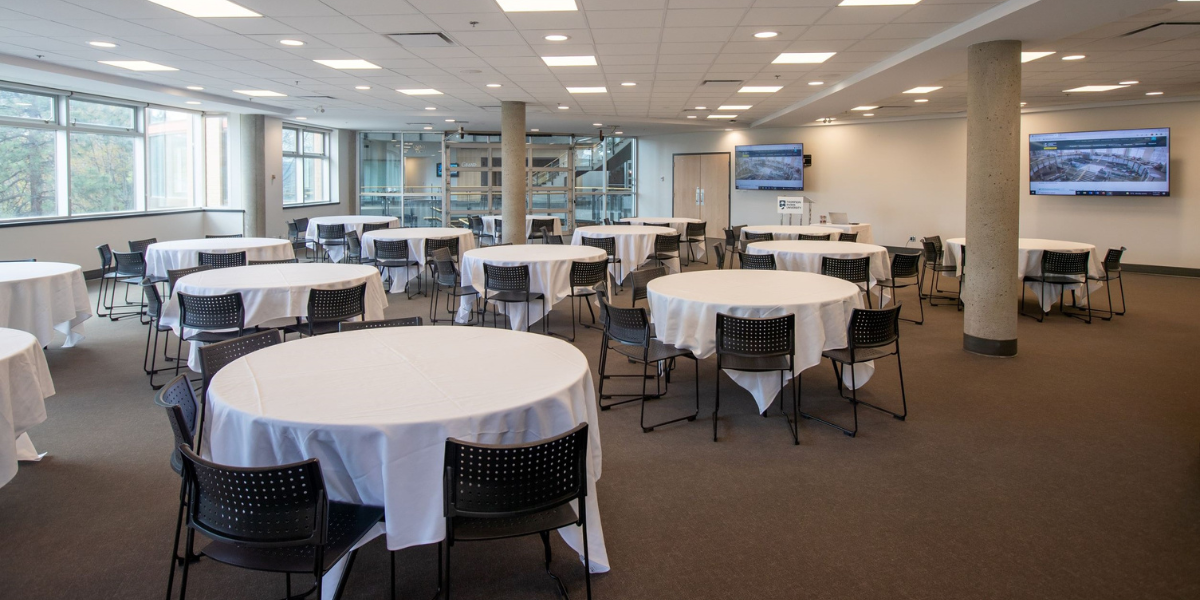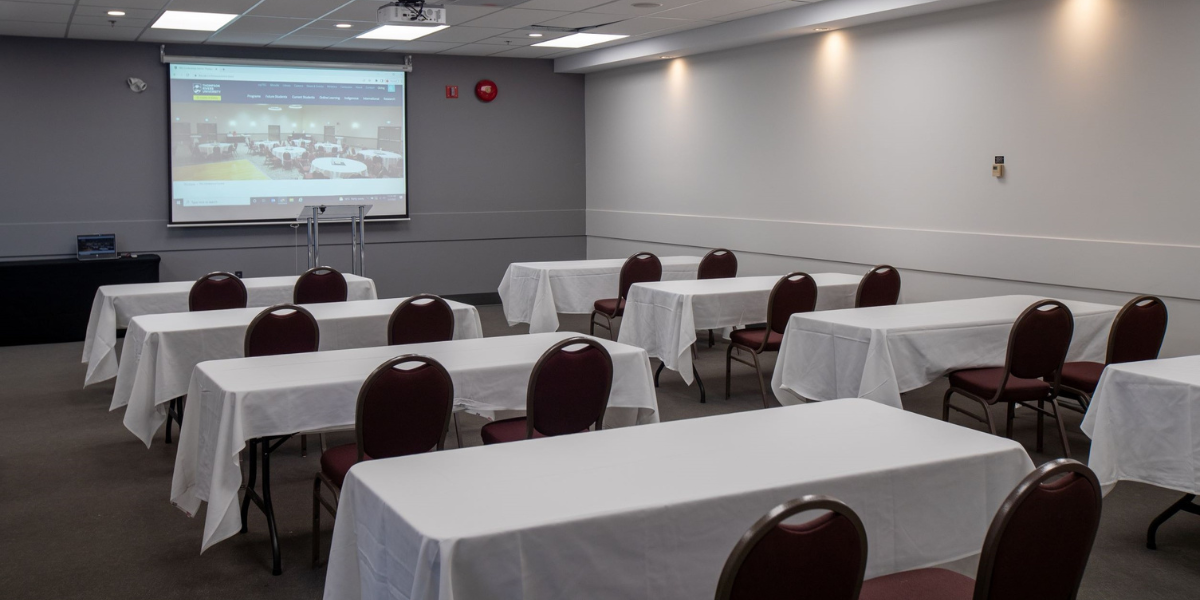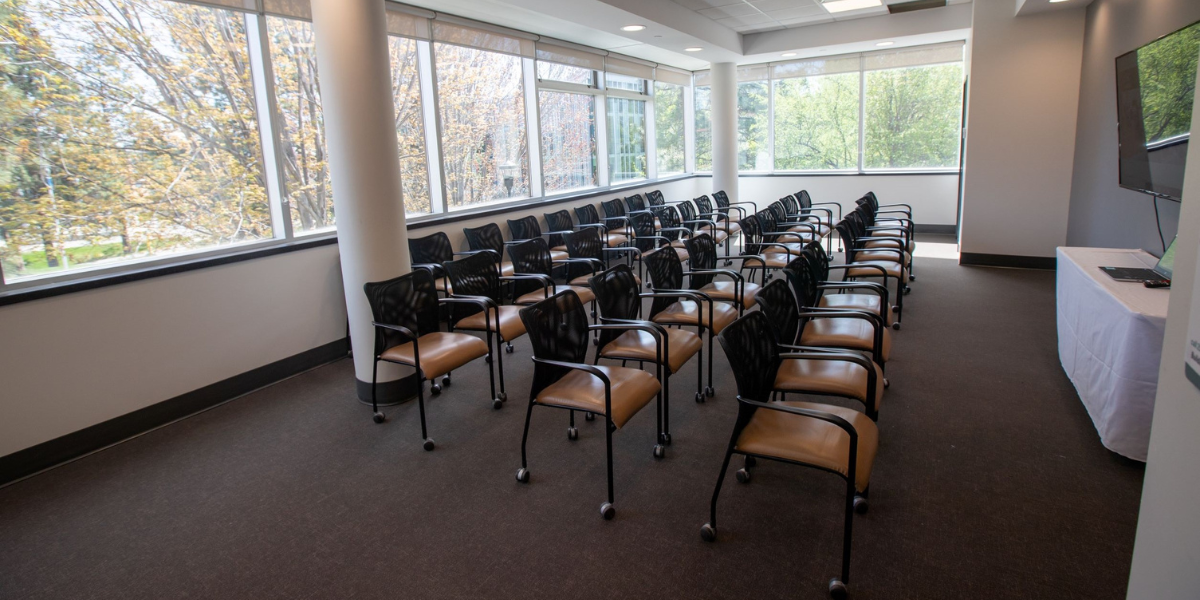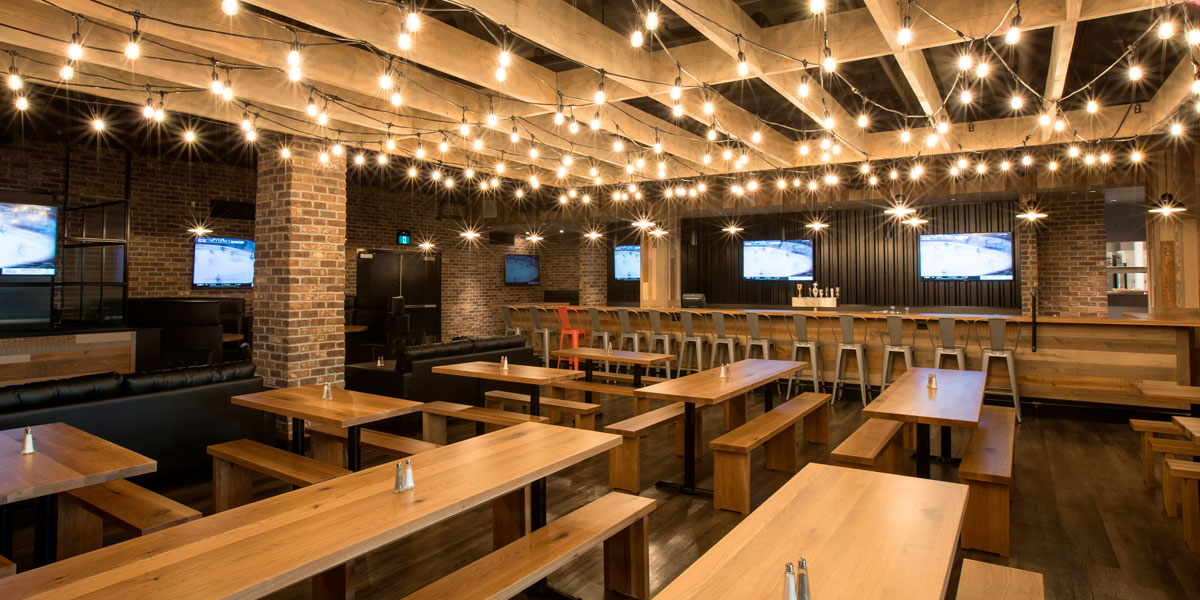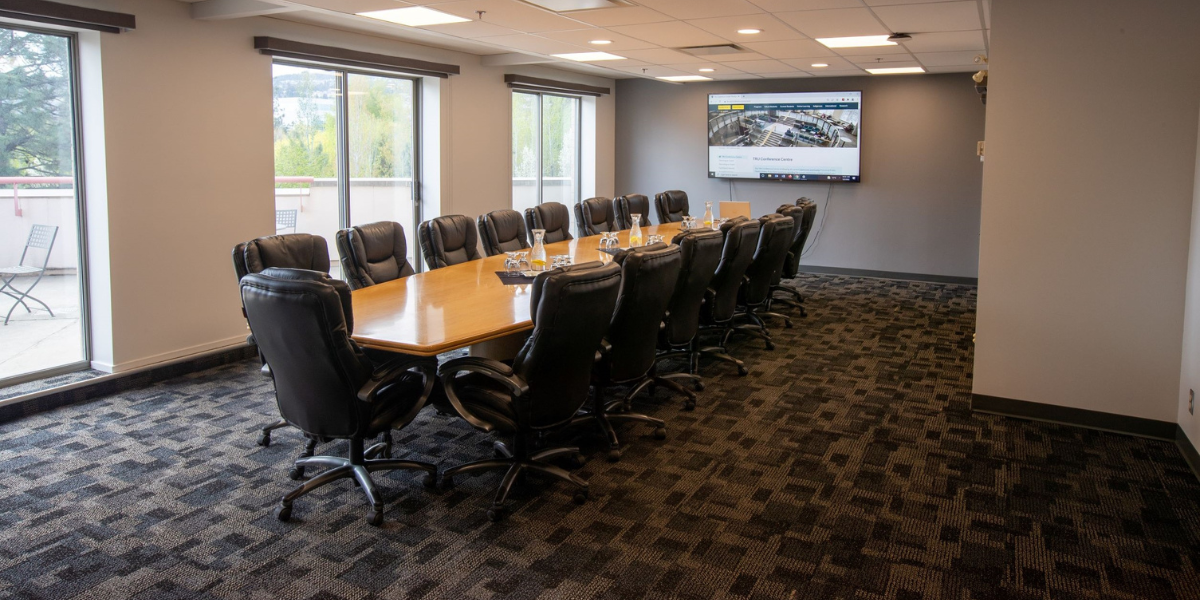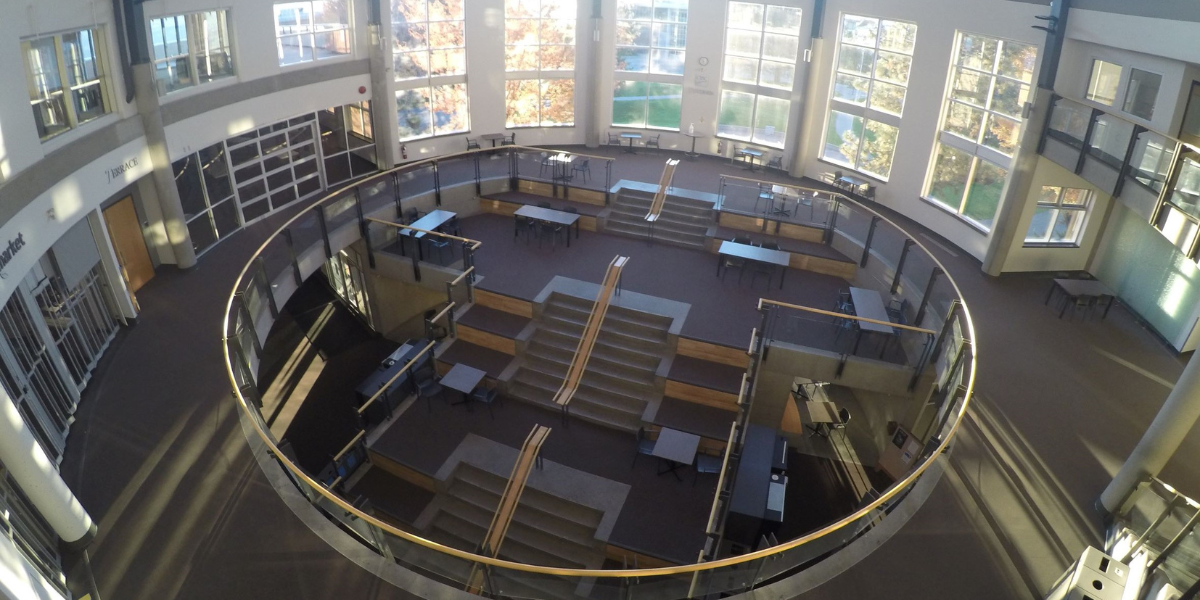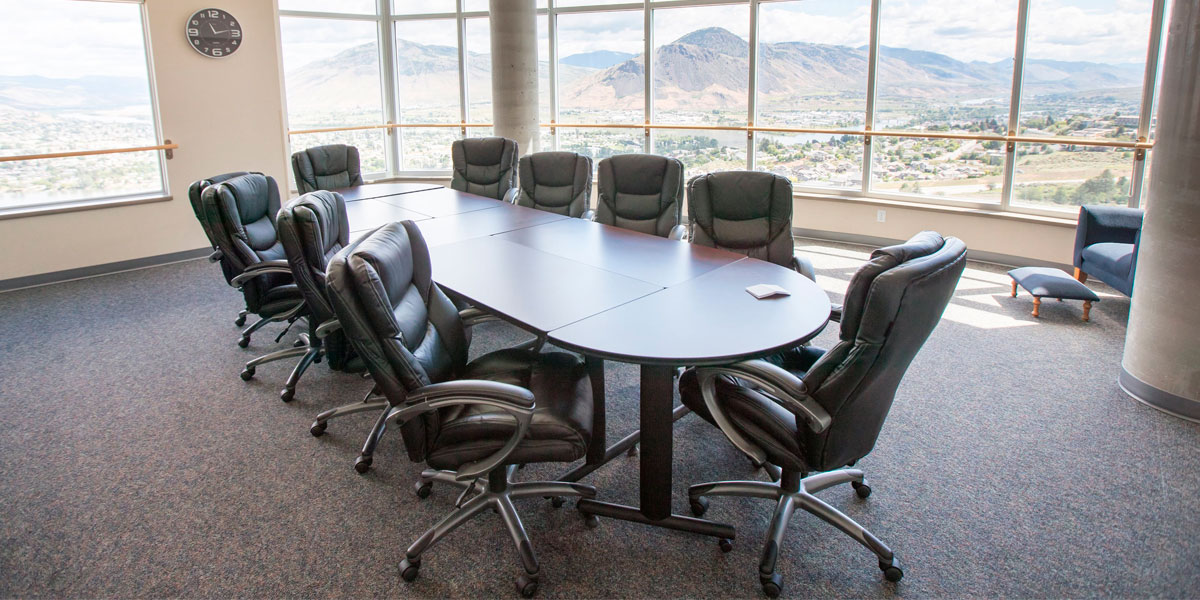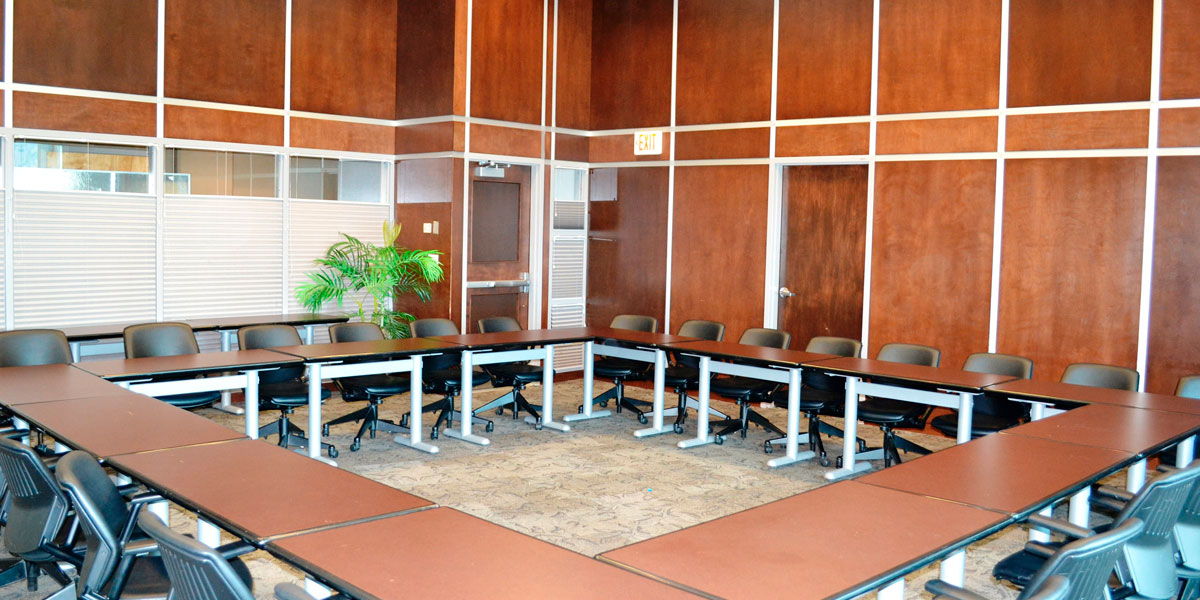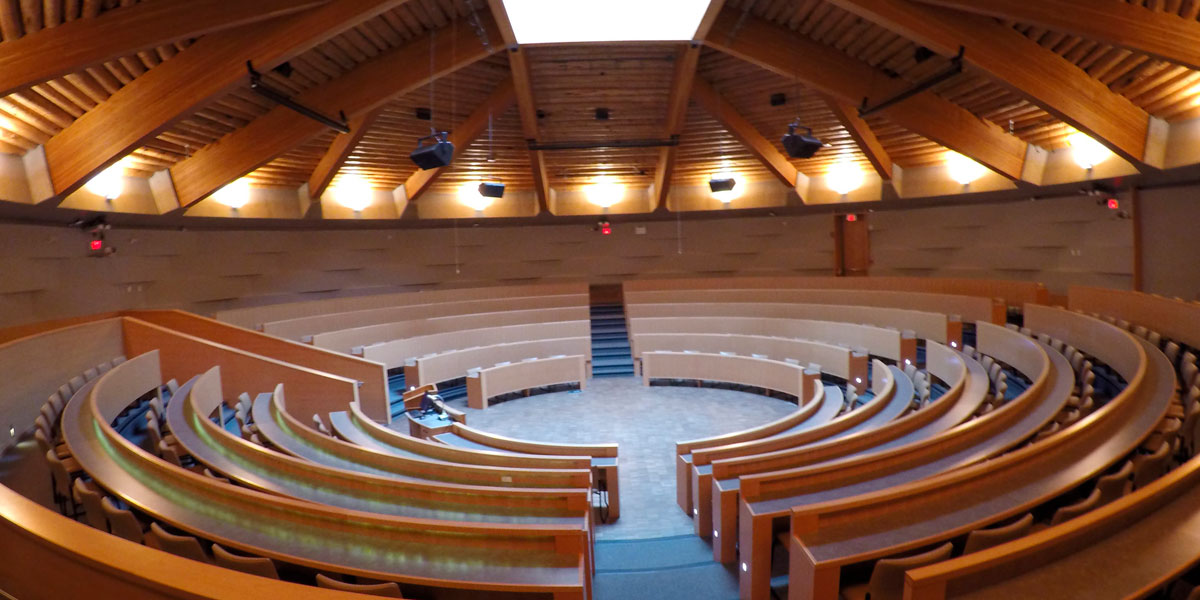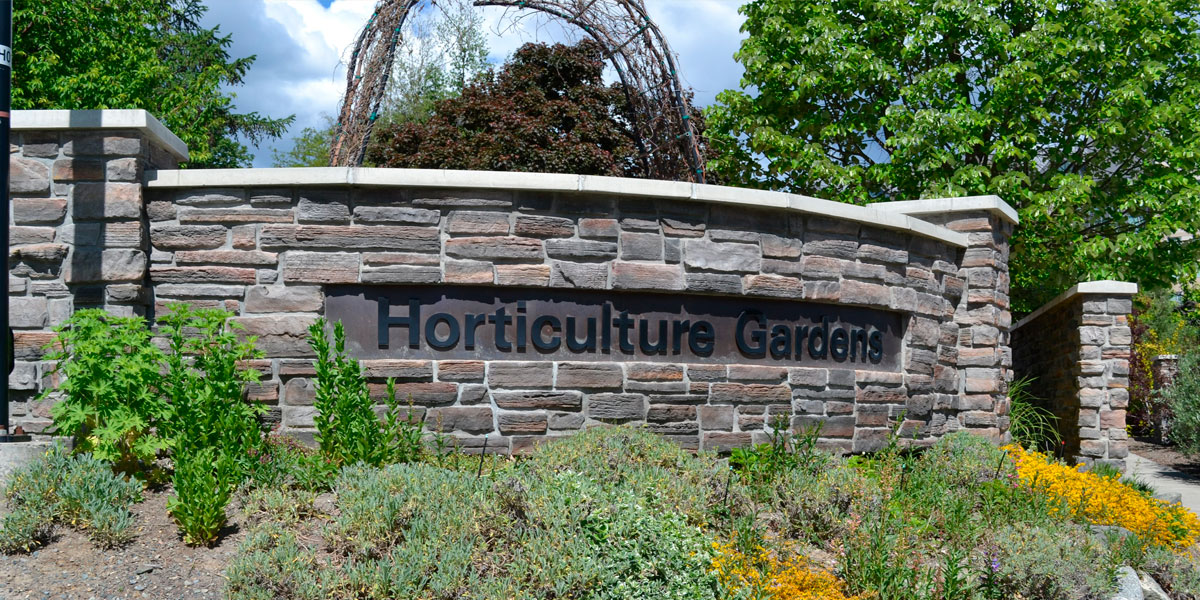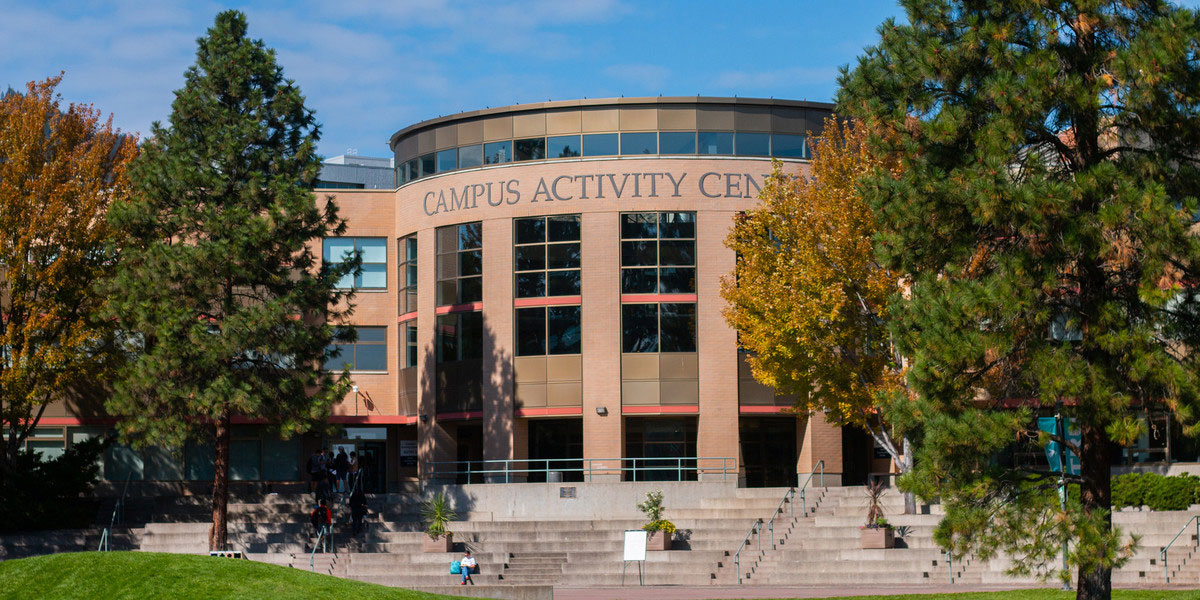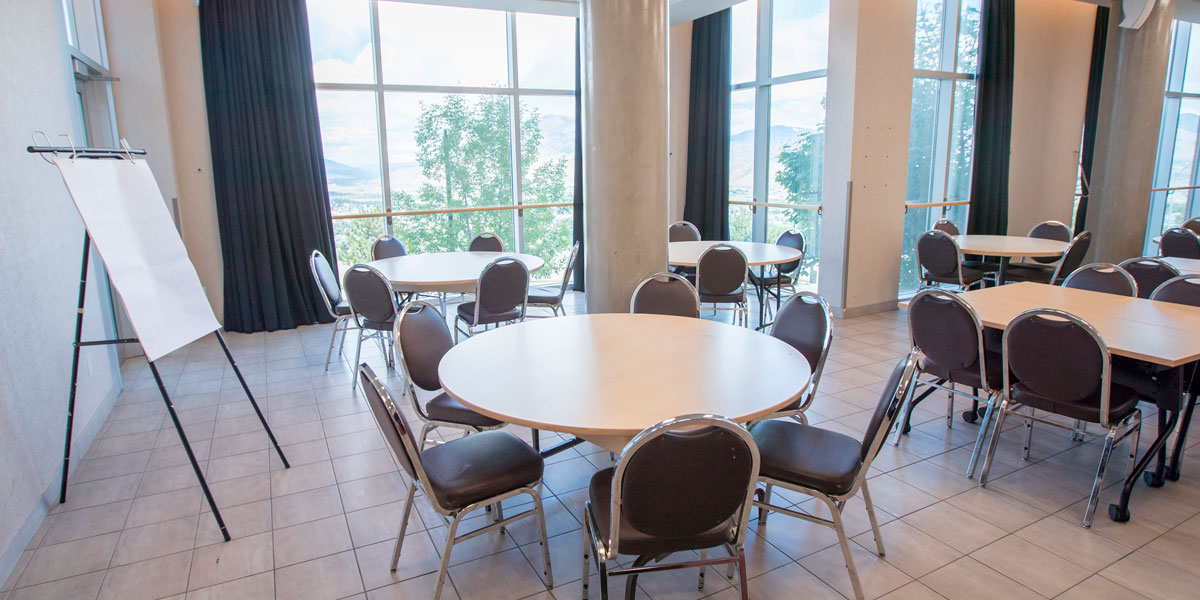 Additional facility information