Security
TRU is committed to providing a safe and secure campus environment. This is achieved by working collaboratively with students, staff and visitors to promote active participation, engagement and communication to contribute to safety on TRU campuses.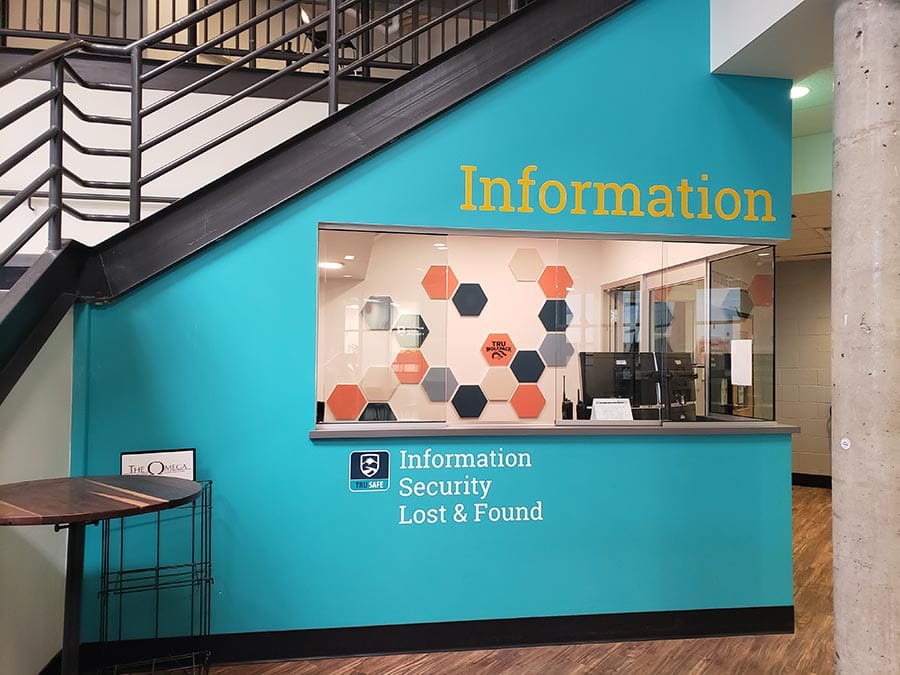 The Information/Security/Lost and Found desk is in Old Main on Student Street next to the Future Students Office. The Security Office is in Old Main 1226 next to Print Services.
Kamloops campus security services are provided by Paladin Security 24 hours a day.
On the Williams Lake campus, security is provided by PD Security. They can be contacted at 250-398-6791.