TRU Libraries
Search for an individual database by title, or browse all from an A-Z list.
Indexes and databases contain sources from scholarly journals, popular magazines, newspapers, conference proceedings, etc., and in some cases, include chapters of books. Follow the links to full text online, print copies or when you are prompted to fill out an Interlibrary Loan request form.
Search by title to see if the Library subscribes to a particular journal, magazine, or newspaper.
Discover specialized resources by subject
Citation guides
Other help guides, including how-to and writing support
---
Winter 2023 Library Services
From the Brown Family House of Learning and our two branch locations (Law and Williams Lake), TRU Library is committed to supporting the teaching and research needs of students, faculty, and staff. Find out more about the services we are offering for Winter 2023.
Library News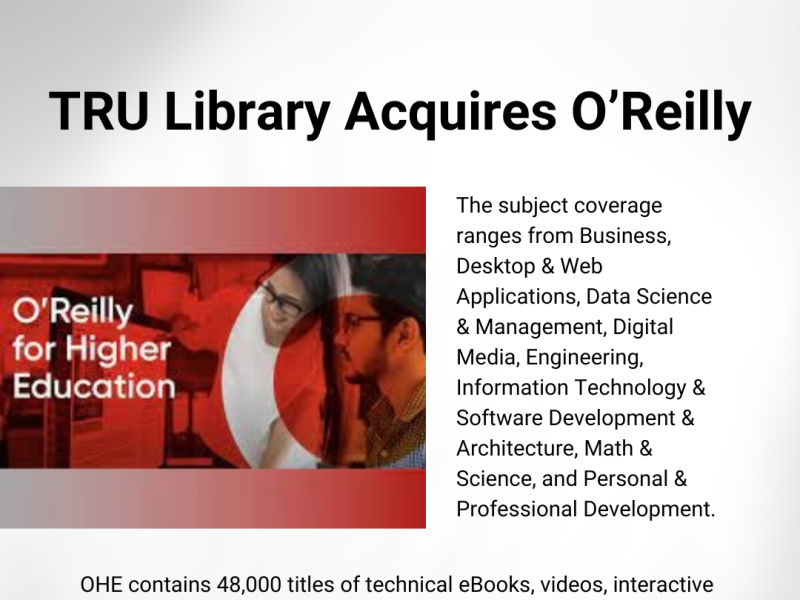 Recently the TRU Library acquired O'Reilly for Higher Education (OHE). You can access this extensive database of resources by going to the Library's A-Z Database listing and browsing to the letter O. For more information about searching and using the database, contact the TRU Library.
Read more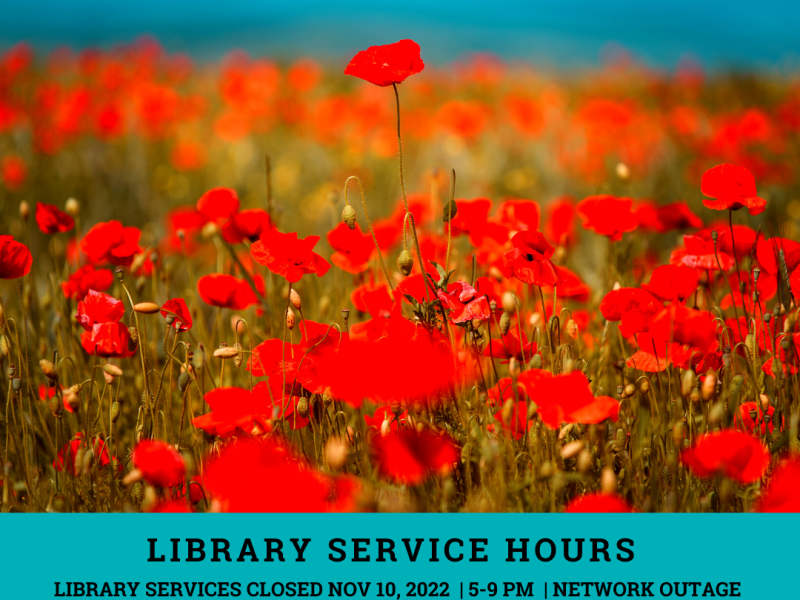 Library Services will be closed November 10th, 2022, from 5:00pm – 9:00pm due to a planned network outage across campus. Library Services will be closed November 11th, 2022, for Remembrance Day. Student Study Spaces on the 1st, 2nd, and 4th floors remain open from 7:30am – 12:00pm. Regular Library Service Hours resume Saturday, November 12,...
Read more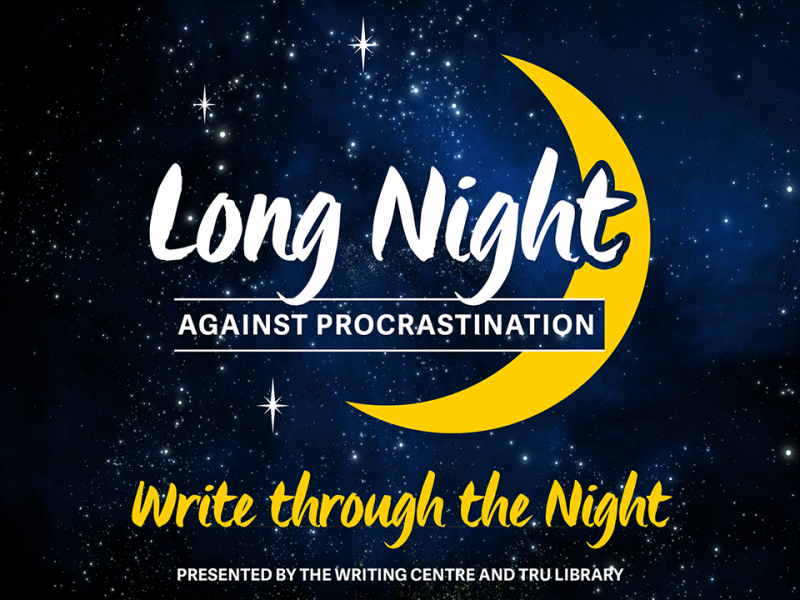 Taking a writing-intensive course? Major final research essays due in December? Don't pull a stressed-out all-nighter; join a campus community of writers and academic support services at the Long Night Against Procrastination, on Thursday, November 17th, and stay up late together, where help and encouragement are available! Throughout the evening, from 5:30pm until 11:30pm: 20 minute workshops...
Read more
Read more Library news