TRU Campus Tree Program: Plant. Care. Preserve.
Students, staff, faculty, alumni and friends of TRU are encouraged to volunteer for this new program. Under the supervision of TRU staff or contractors, volunteers will help with and learn about tree planting, caring and the preservation of trees. Help keep TRU beautiful!
TRU signs Global Climate Letter for Universities and Colleges
TRU President Brett Fairbairn has signed the Global Climate Letter for Universities and Colleges that commits universities to move toward climate change action.
TRU has worked for years to expand its leadership in environmental sustainability. The letter encourages universities to move forward on climate change research and skills creation, and to increase environmental education institution-wide. The letter also asks universities to pledge to reach net-zero by 2030 or 2050 at the latest. President Brett Fairbairn said he was pleased to sign on behalf of TRU.
Campus Strategic Sustainability Plan 2020-2025
Highlights
Plan for a carbon neutral and net-zero energy campus.
Eliminate single-use items, including plastics.
Integrate sustainable purchasing throughout campus operations.
Conserve potable water.
Advance sustainability performance of the campus built environment.
Champion sustainability beyond the TRU campus for global impact.
Show leadership, earn a credential
The Leadership in Environmental Sustainability certificate is documented evidence of your knowledge, skills, awareness and attitudes as a sustainable-minded citizen.
How to become a leader
Sustainability News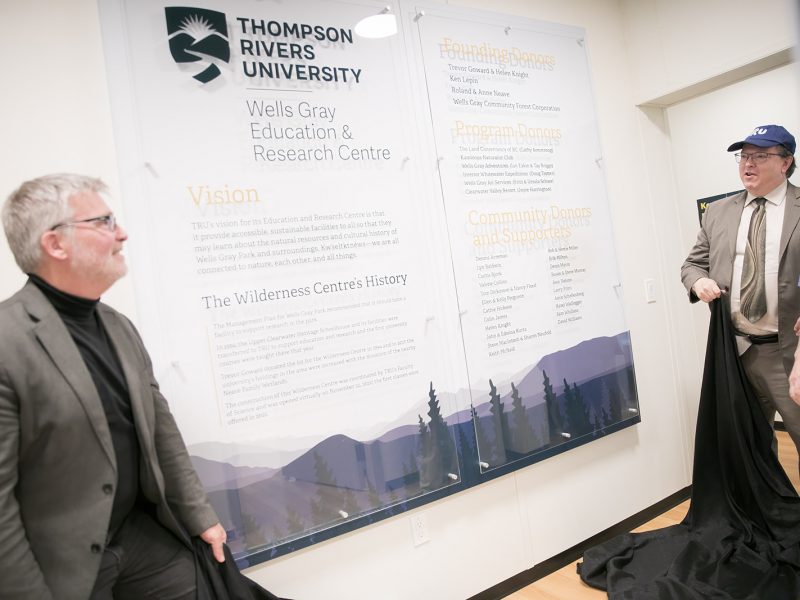 Dignitaries joined philanthropists and academics at TRU's Wells Gray Education and Research Centre (WGERC) on June 2.
TRU has launched its Campus Tree Program that gets volunteers to plant and nurture trees across campus.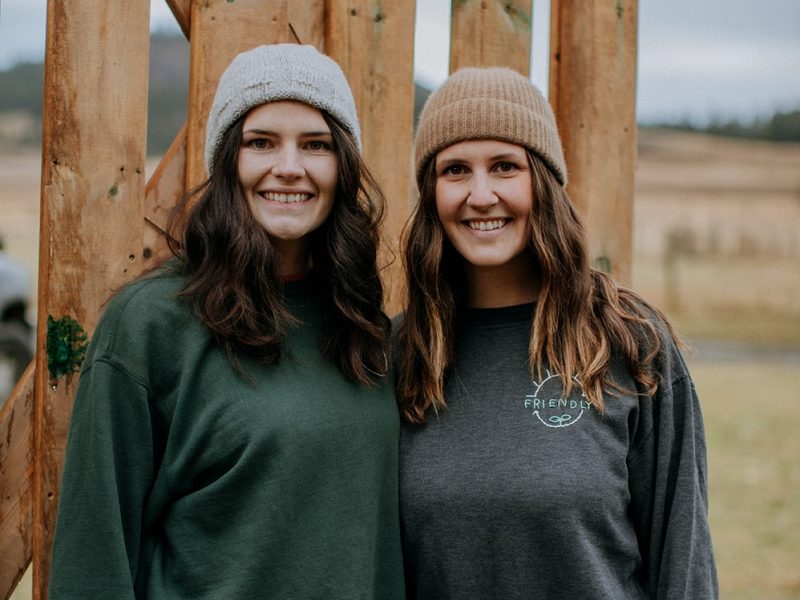 Environmental economics and management student Claire McLoughlin recently won third place in the Enactus Canada Student Entrepreneur National Championship for the company she co-founded, Friendly Composting.
How we became super STARS
STARS is a transparent, self-reporting framework for colleges and universities around the world to measure their sustainability performance. In May 2018, TRU received a platinum rating — the highest ever achievement by any institution.
Key increases in points that took us from gold in 2015 to platinum in 2018:
84%
Using more renewable energy and using less energy overall
95%
Building a culture of sustainability at TRU
93%
Teaching students to be the sustainability leaders of tomorrow