WasteFinder
WasteFinder is a two-part system that provides both tactile and visual information to assist people with disabilities to dispose of their waste independently and effectively in public spaces. Placed on the ground surrounding a waste station, it enables people of all abilities to find waste containers and respective streams.
Stream indicators
Recycling stream indicator
Garbage stream indicator
Organics stream indicator
Vicinity indicators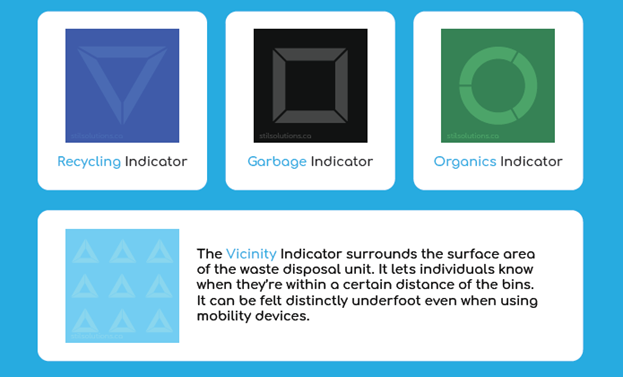 Pilot locations
As part of the pilot program, WasteFinder is located in Old Main (first floor, across from OM 1629), the International Building (first floor, near Subway) and the Brown Family House of Learning (first floor, near elevators).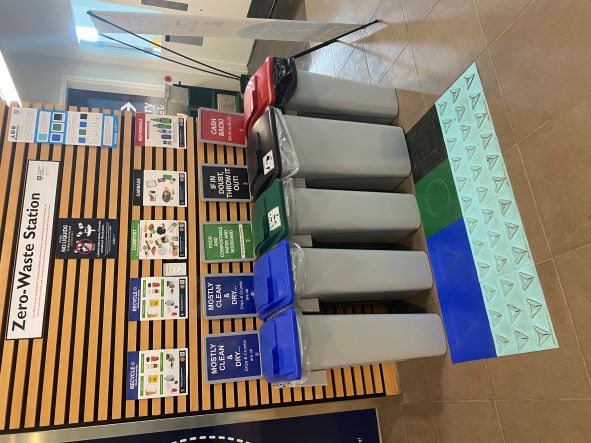 The future
After a successful pilot program, WasteFinder will be rolled out to multiple waste-station locations campus-wide. Additional details to come.
---