TRU Sustainability Office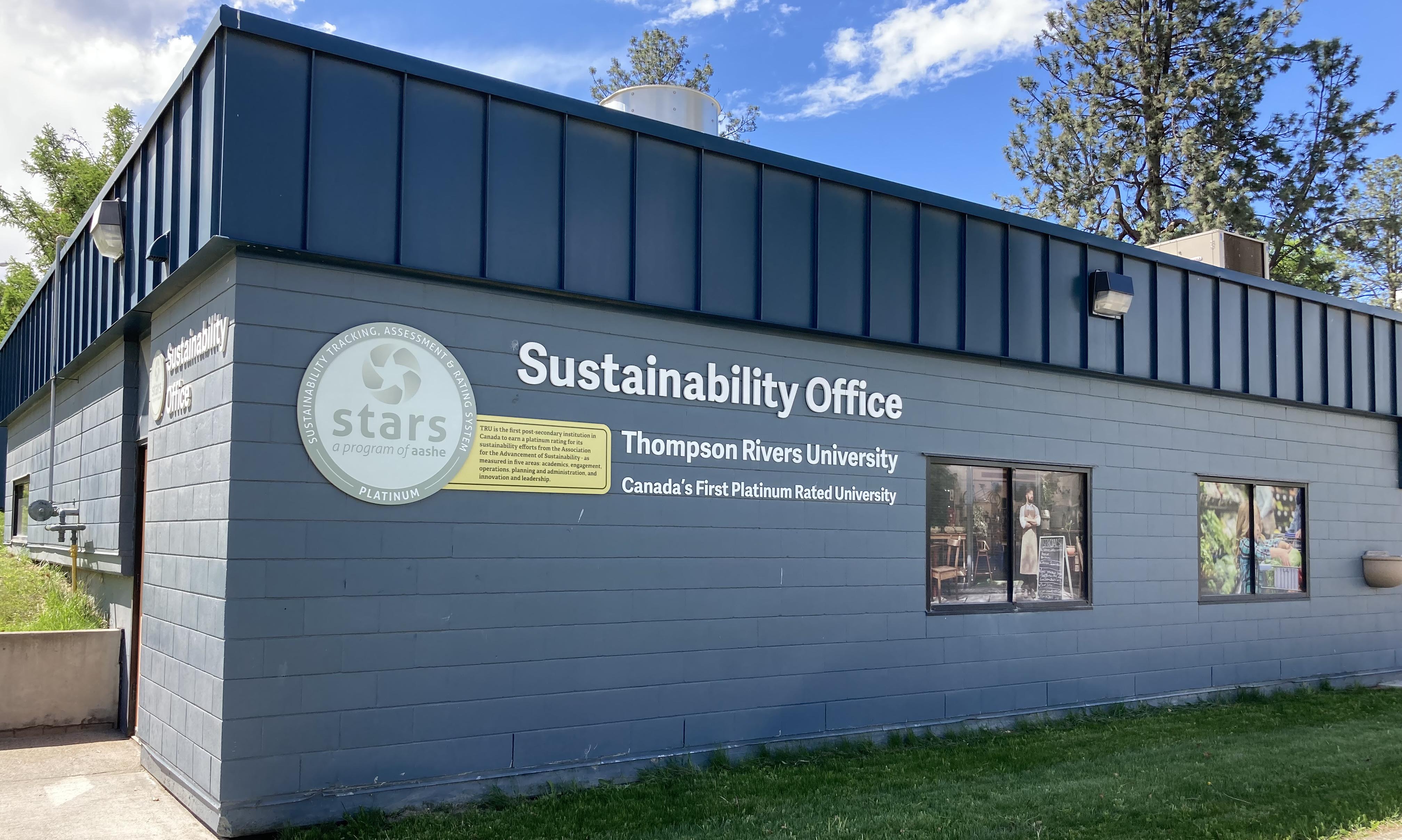 We welcome your questions on environmental sustainability initiatives, and your suggestions on how to further reduce TRU's carbon footprint on campus and in the community in the areas of energy, water, food, recycling and zero-waste, transportation, reporting, materials and engagement. » Contact Us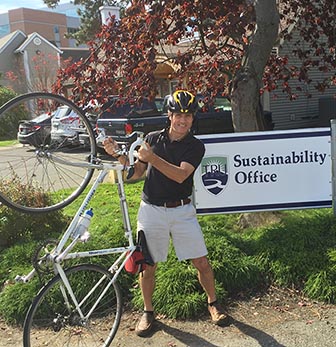 James Gordon
Environmental Programs and Research Coordinator
250-852-7153
jgordon@tru.ca
James's bio
At Bishops University, James' love of the outdoors transferred into action while on a student committee which established the university's first paper recycling on campus. After completing his undergraduate degree, James headed west and continued to pursue many outdoor sports, when he wasn't working or furthering his education to better our natural world.
Enjoying the great outdoors for sport, and as a volunteer concerned with environmental initiatives, James had a reality check after reading Tim Flannery's book, The Weather Makers. There was no question in his mind that carbon dioxide and other heat-trapping greenhouse gases, caused from human activities, were warming the earth.
Naturally concerned about the environment, and as a father of two young children, James' view on climate change altered his career path. He was going to make a difference in his lifetime to protect the earth's natural ecoystems for the next generation. This is why James earned a Master's Degree in Environmental Education and Communications at Royal Roads University.
James' efforts in the community range from organizing Kamloops' Bike to Work Week, to waste audits for several Kamloops businesses. He was also the local promoter of The Reel Change Sustainability Film Fest.
As the Programs and Research Coordinator at the Office of Environment and Sustainability, James would like TRU students, staff, and faculty to know he is here to help anyone with an environmental idea or passion. He's committed to doing everything possible to try and make sustainable ideas happen on campus.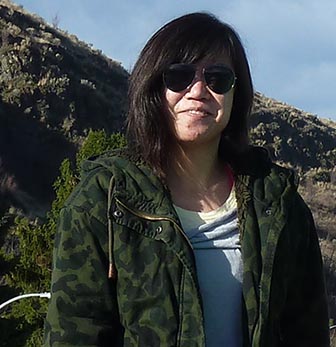 Natalie Yao
Energy Specialist
250-852-7256
nyao@tru.ca
Natalie's bio
Originally from China, Natalie grew up interested in wildlife and enjoyed being outside in nature. Shortly after graduating from North China Electrical Power University, with a degree in industry engineering, Natalie left Beijing and traveled to Europe.
In the Netherlands, Natalie was able to combine her interest in how power was generated with seeking clean energy solutions. After spending two years completing a Master's Degree in Environmental Science, she headed to Canada to further her education in environmental engineering.
After finishing a Master's degree in Engineering at UBC, Canada is now Natalie's home by choice. She sees great potential for Canada to adopt clean energy solutions with gas, electricity, and water, thereby preventing waste from happening and contaminants from entering our waters.
With her engineering background, Natalie was hired by TRU as an energy specialist. Calculating the energy savings when outdated systems are replaced with alternative energy, or energy efficient equipment, is Natalie's specialty. She likes numbers and the savings she can foresee when switching to cleaner energy sources.
As part of FortisBC's commitment to working with community scale district energy, Natalie joined TRU's Office of Environment and Sustainability. With her position funded by FortisBC, Natalie is working with her colleagues, and TRU's Facilities Services, to implement equipment upgrades and more energy efficient systems, fueled by natural gas.
The switch in infrastructure has its challenges for older buildings. What is even more important for Natalie, however, is to support TRU facilities staff as they learn to maintain buildings fueled with sustainable technologies. By getting involved and learning why sustainable initiatives benefit us all, she's optimistic TRU will meet its carbon reduction expectations.
Natalie knows it's hard to change our energy behaviour overnight. She also likes to remind everyone that we can all play a role in saving energy.
Where to find us