Field Schools
An international field school course is a credit or non-credit course or program offered off campus in another country. Because field schools take place outside the traditional classroom, they supplement your academic training with hands-on experience and offer the opportunity to apply what you've learned in class to practical activities.
Check this page often for a variety of general and program specific field schools opportunities.
Program specific field schools

| Course Name | Program Requirement | Destination |
| --- | --- | --- |
| International Community Development Field Trip | Adventure Studies | Chile, Ecuador, Mexico, Nepal, Tibet, United States will run through out Spring 2019 |
| | Business | various locations Spring 2019 |
| | Nursing | Belize, Lesotho, Samoa and various other locations Spring 2019 |
| | Respiratory Therapy | Peru annually in the Spring |
| | Trades and Technology | Mexico annually early Winter |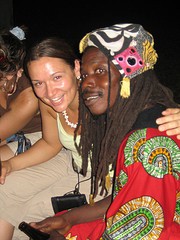 General information about TRU Field Schools
Led by a TRU faculty member
Vary between 2 to 6 weeks in length
For-credit schools can be applied to program or degree
Open to students across a wide range of programs
Open to students not attending TRU
Most operate during the months of April, May and June
Field Schools are supported by but not operated by the Study Abroad Centre
Other short-term Study Abroad opportunities
Another fantastic resource for TRU students to go abroad and consider is with the British Columbia Study Abroad (BCSA) Consortium. BCSA offers short-term study abroad opportunities and scholarships, and will help you apply to your program of choice.