Worth 1000 Words: Research in Pictures
"Taking an image, freezing a moment, reveals how rich reality truly is."
— Anonymous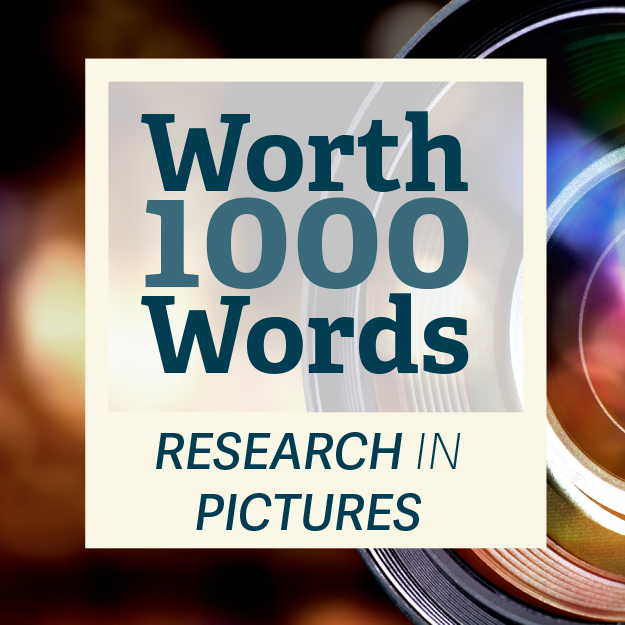 Open the door and let us in to your labs, to your classrooms, and to your studios. Let us look with you into the microscope, and walk beside you while you create.
Worth 1000 Words is an opportunity for TRU faculty, students and staff to showcase their research. The competition is designed to provide a creative way of sharing and celebrating ground-breaking innovations, life-changing collaborations, and transformational creative journeys.
Categories
Art in Action
Drawing back the curtain on the visual and performing arts, and other creative practices.
Community Engagement
Images that highlight the impact of research on the communities we serve.
From the Field
Images that highlight the research process from anywhere in the world.
Microscopic Mysteries
Images that move us beyond the limits of the human eye (e.g. X-rays, microscopic images, computer models).
Prizes
A prize of $500 will be awarded to the top-ranked photograph in each of the four categories above. Two additional prizes will be granted for the following:
Best Caption: To recognize the photograph with the best description
People's Choice: Determined by online voting
Judging
All entries will be adjudicated by a committee struck by the Office of Research and Graduate Studies. All entries may be featured on TRU's website, and in other TRU materials related to research promotion. Decisions of the judging committee are final and binding.
Research for all to see: A gallery exhibition
Photographs from this competition will be curated by Professor Donald Lawrence, and exhibited during Research Week. This exhibition will be designed to reflect the breadth and the quality of research taking place at TRU. At the exhibition's conclusion, selected pieces will travel to the Xchange Lab at The Station on Tranquille Road, making TRU's research and creative practices accessible to all.
Submission rules and details
Deadline: February 15, 2020
All entries must be received by the contest closing date. Late entries will not be accepted.
Who is eligible? Any current TRU faculty, students or staff.
By signing and completing the entry form, the photographer consents to the entry of their submission and agrees to abide by the following contest rules:
Up to 2 entries per person
To enter, please complete the entry form below
Images must be photo quality (3000x2400 pixels or larger) and in JPEG format. Files should be a maximum of 8 MB. Images not meeting these specifications will not be accepted.
By entering the contest, the photographer grants the right to TRU to publish the photograph(s) in print (brochures, advertisements) or electronic mediums (web/social media) to promote and/or highlight research, university activities, and to promote subsequent photograph contests. The photographer will not receive monetary compensation; however, photocredit will be given where possible.
Questions
For more information, please contact Danna Bach, Research Communications Officer, at the following email address: dbach@tru.ca.
Submit Your Photograph(s)
Submit Your Photograph(s)