Website Time Machine
1996
1998
1999
2000
2004
2005
2009
2010
2012
2013
2014
2016
We shamelessly used tables for layout.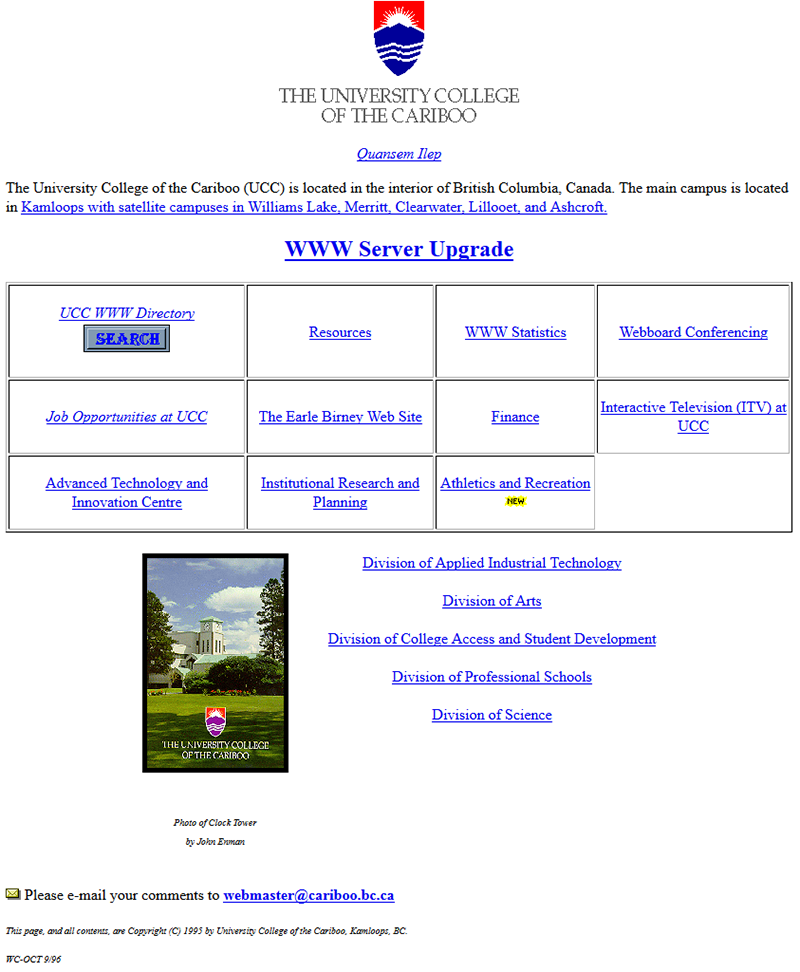 A bigger image and side navigation for the Arts division.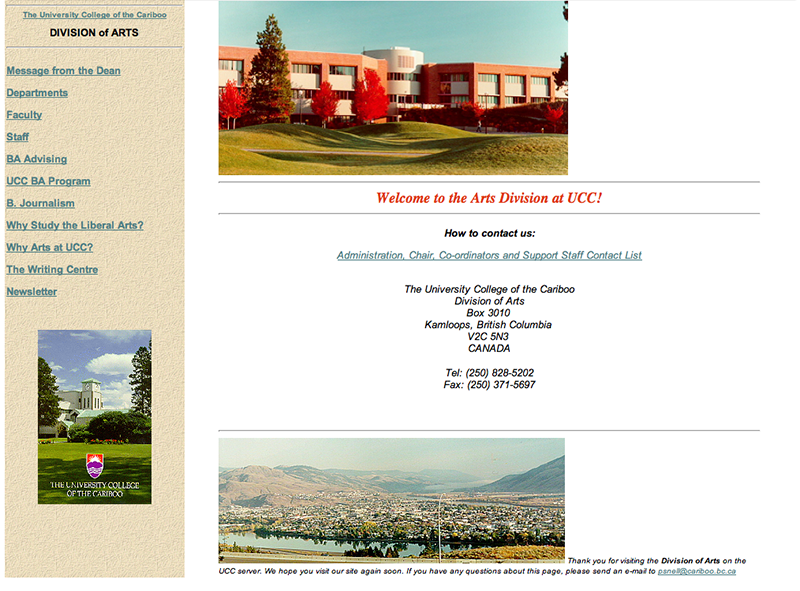 Purple, shaded balls really made those bullet points stand out.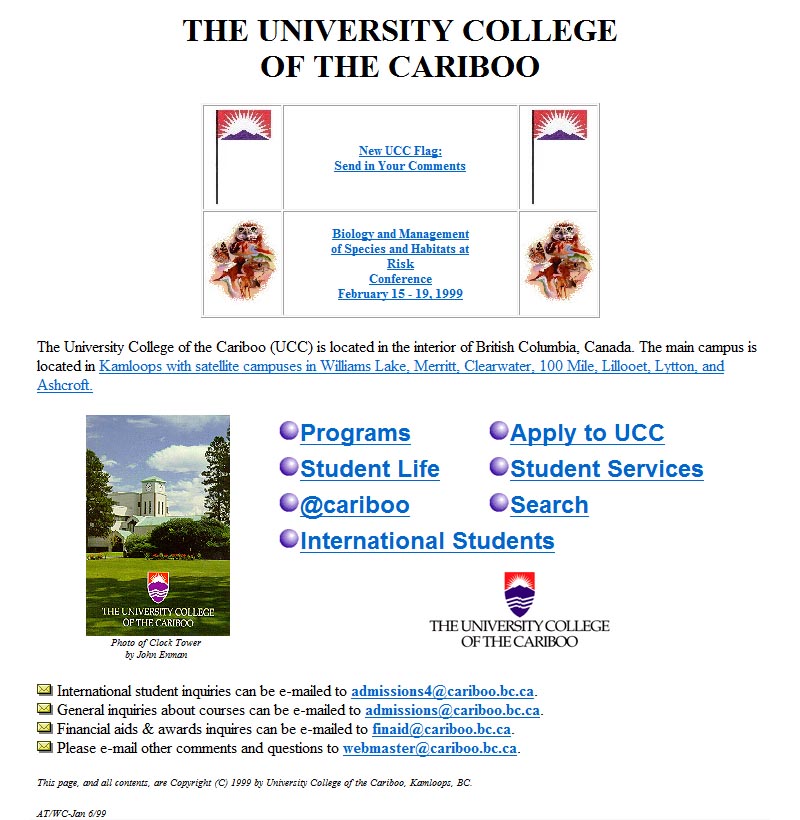 Showing off the new library and allowing students to check grades and schedules online.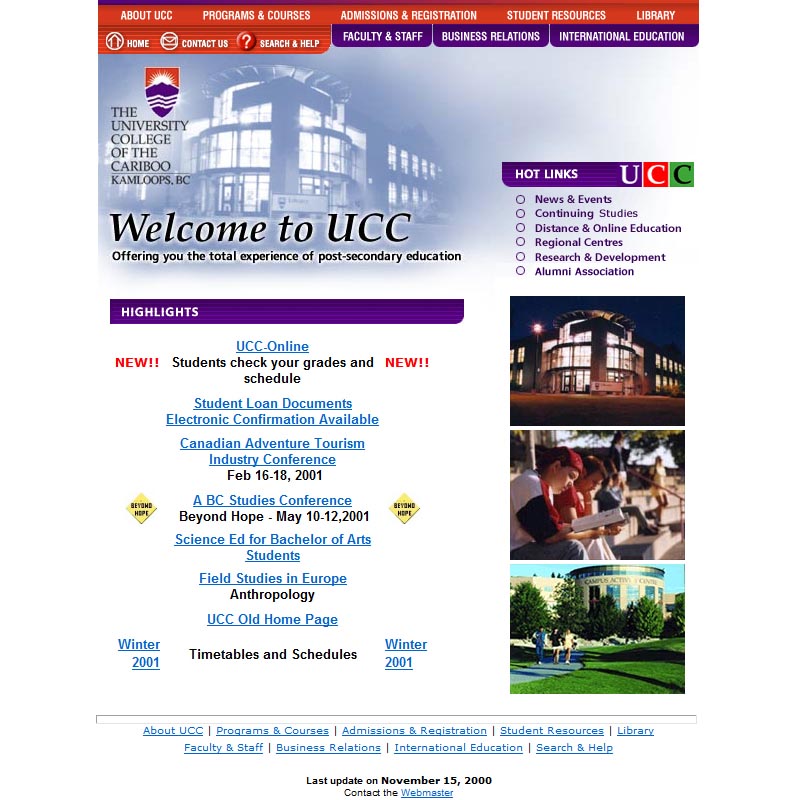 Daring to go with a bigger image and showing off the Campus Activity Centre.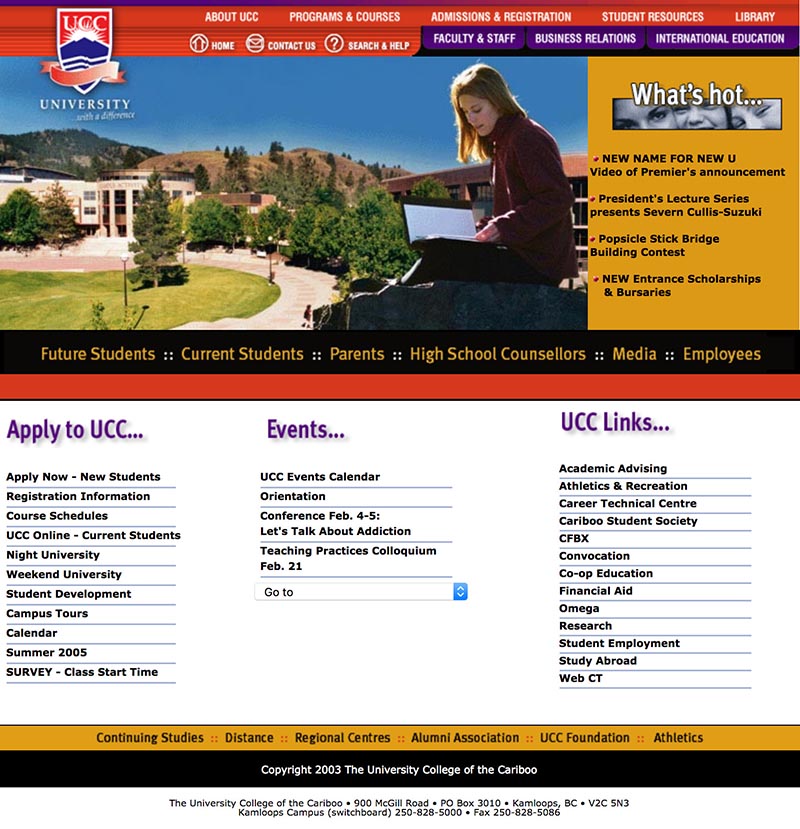 A clean and tidy banner look that we would stick with for a few years.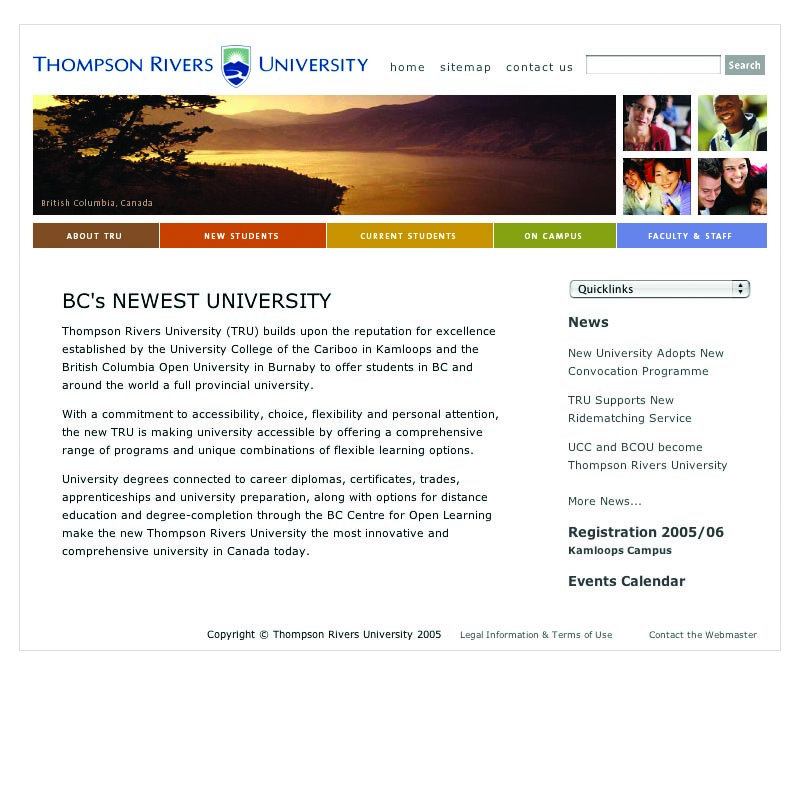 From the early years of Open Learning and the giant key logo.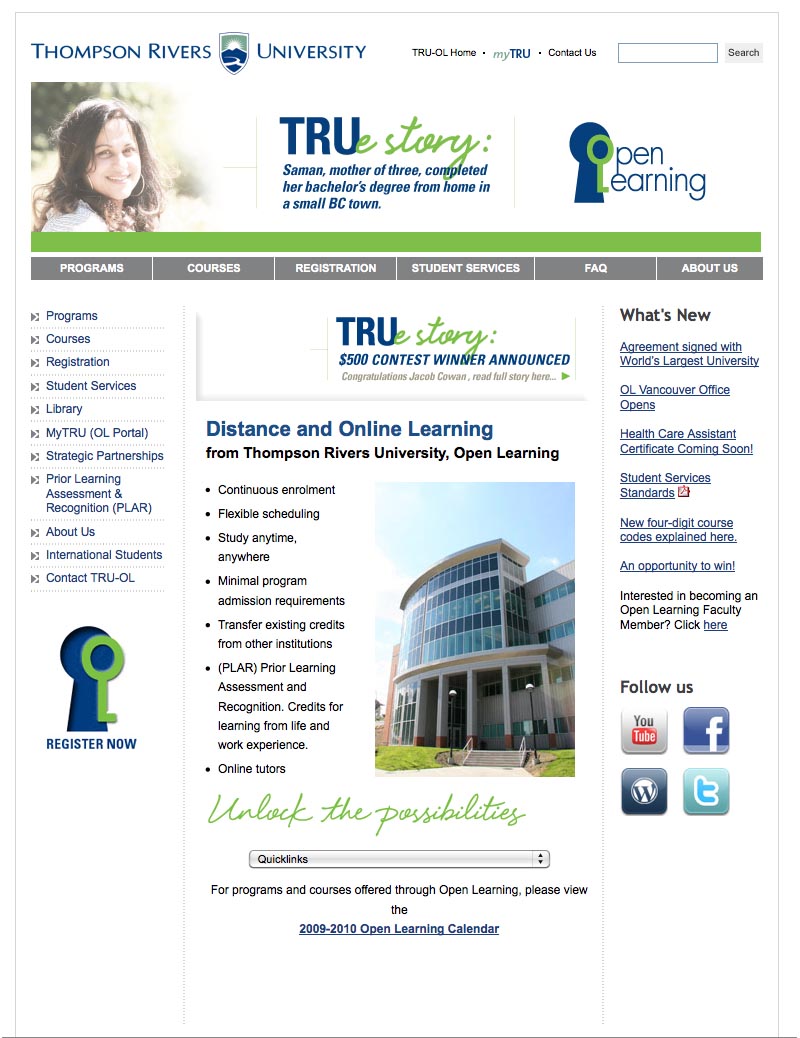 Just a few tweaks to colours and layout.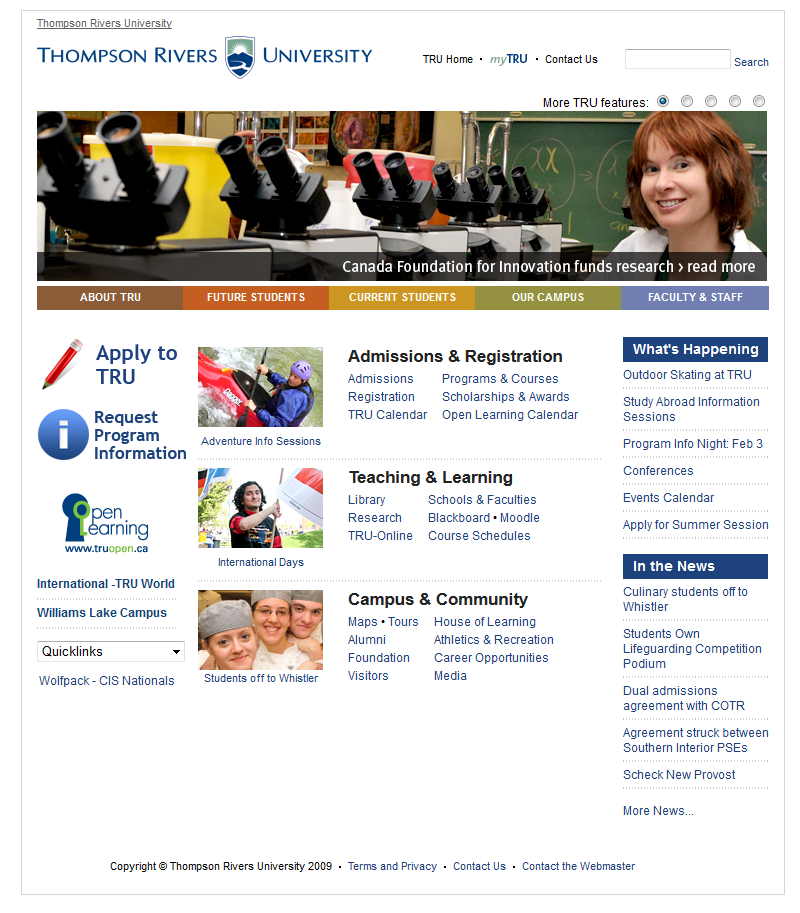 Nice big promo for Spring Break.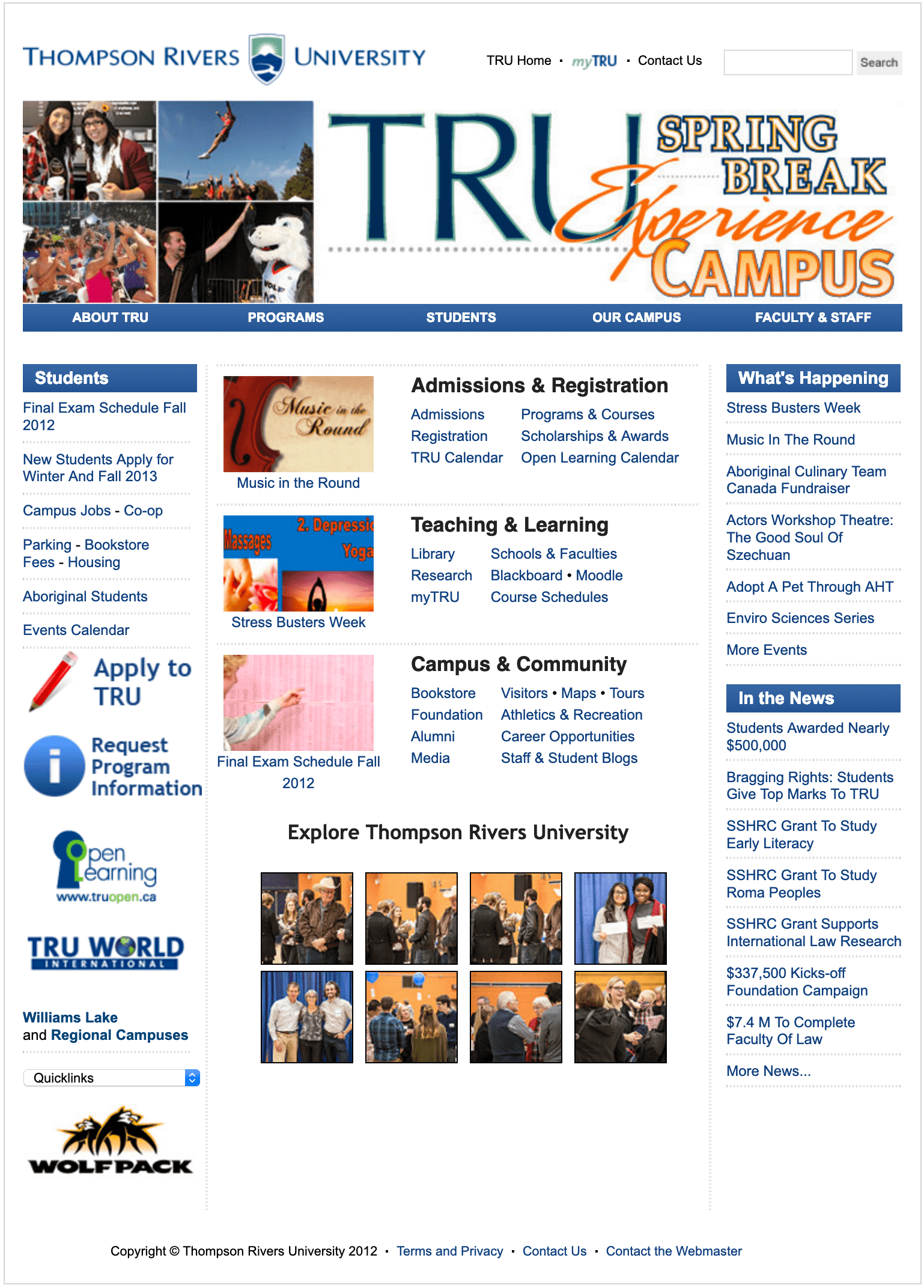 Lots more stuff on the home page, but basic look unchanged.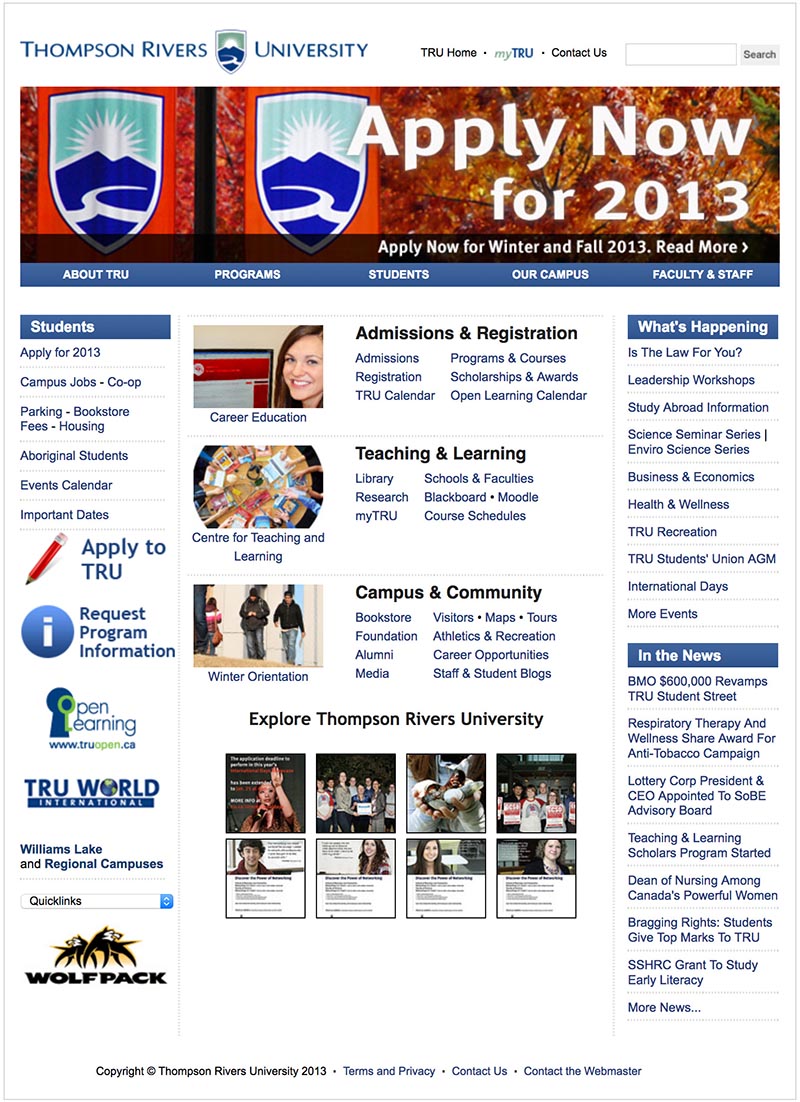 A new look features a slideshow and lots of news.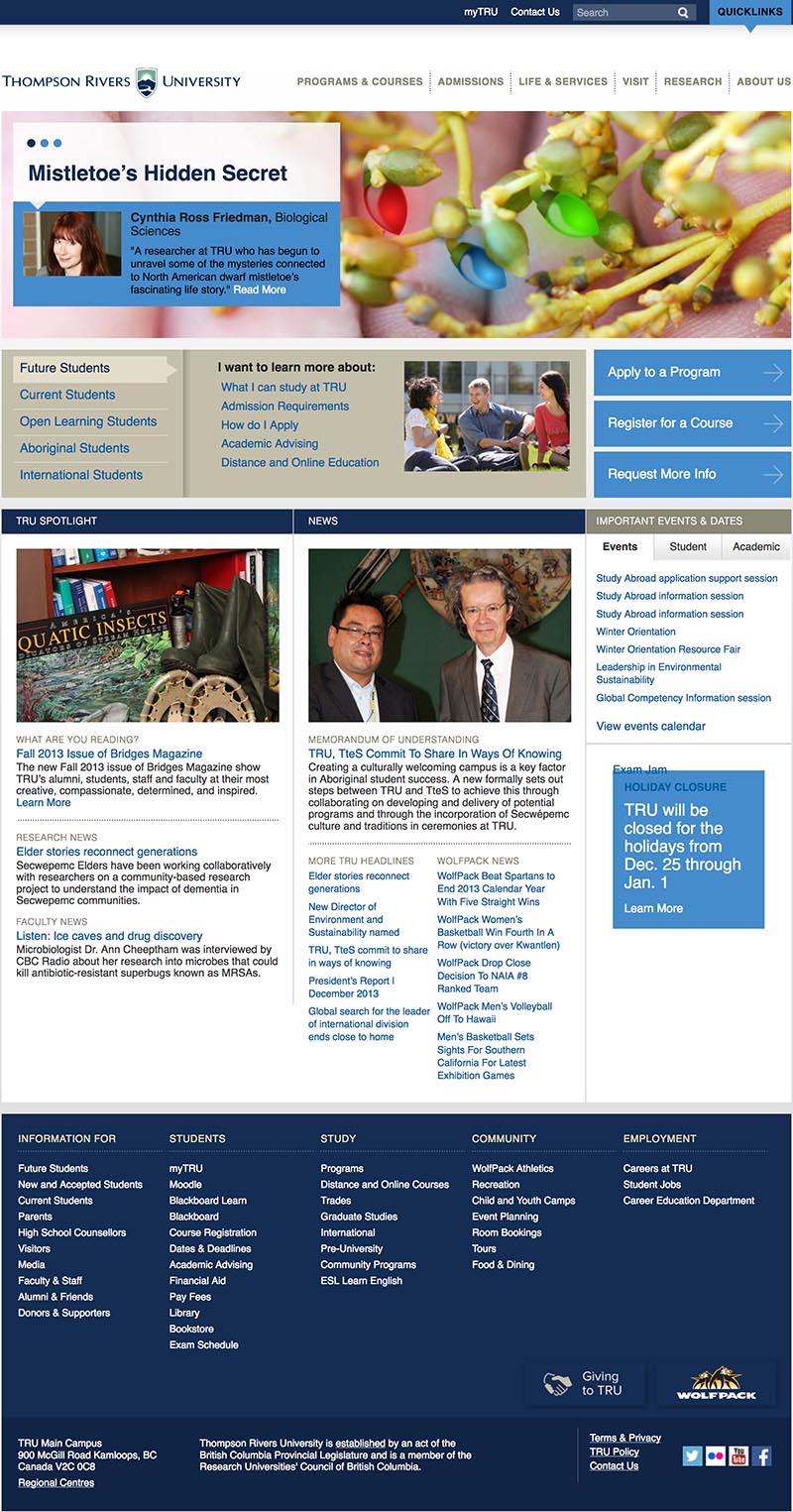 Getting close to how we look today. Still tweaking off this template.