Booking BMO Student Street Banners
Clubs and campus groups have the option to hang banners advertising their events or activities in 11 spaces on BMO Student Street in Old Main. Banners can be printed for free through the TRU Students' Union club printing service.
Accepted banner materials: paper, thin cardboard, corrugated plastic, or vinyl. No other signage materials will be displayed.
How to book a banner:
Choose your dates: Use the table below to determine the most appropriate weeks to hang your banner. Booking date ranges are for one week starting on Mondays. Your banner can be posted for a maximum of two weeks. Exceptions can be made based on banner space availability.
Choose your location: Eleven locations are shown in the graphic below. The table at the bottom of this page indicates which locations are available during your preferred dates. Also note the maximum banner sizes for each location.
Show us your banner: We would really like to see what your banner looks like. Send us a PDF, photo or napkin drawing of your amazing creation!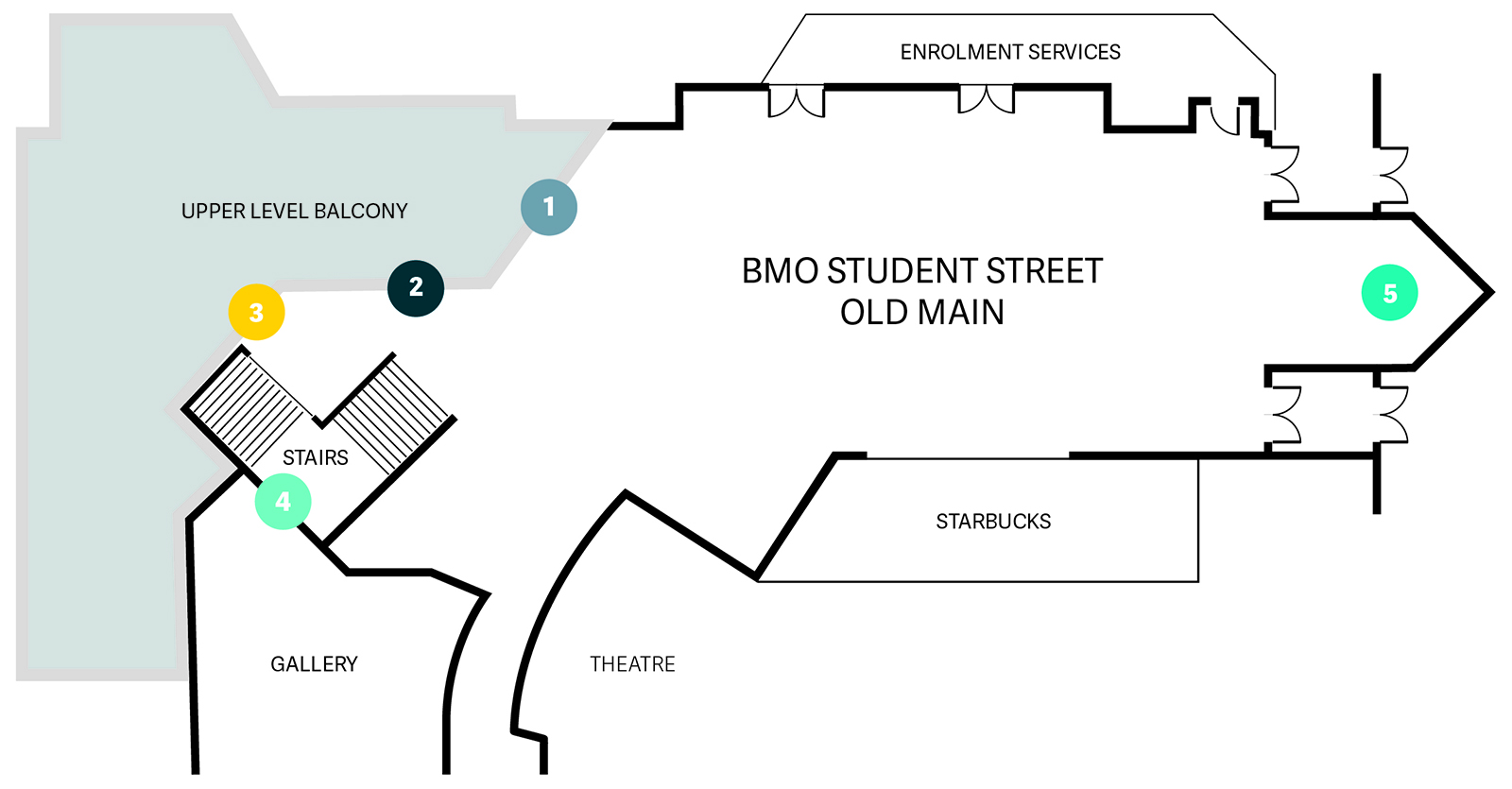 BMO Student Street Banner Request
Locations and availability (x indicates that spot is booked)