Williams Lake Campus Library
TRU Library has over 230,000 printed books, along with online access to 180,000 e-books, 9,800 streaming videos, and 57,800 e-journals; all of this material is available to students in Williams Lake and the Regional Centres.
From September through April, contact Williams Lake Campus Librarian Ben Mitchell for assistance, or book a one-on-one appointment for in-depth research help.
To contact the Library Information Desk, call 1-250-392-8030. During the summer months, contact the Library at library@tru.ca or call 1-800-663-1699.
Ben Mitchell (he/them)
Williams Lake Campus Librarian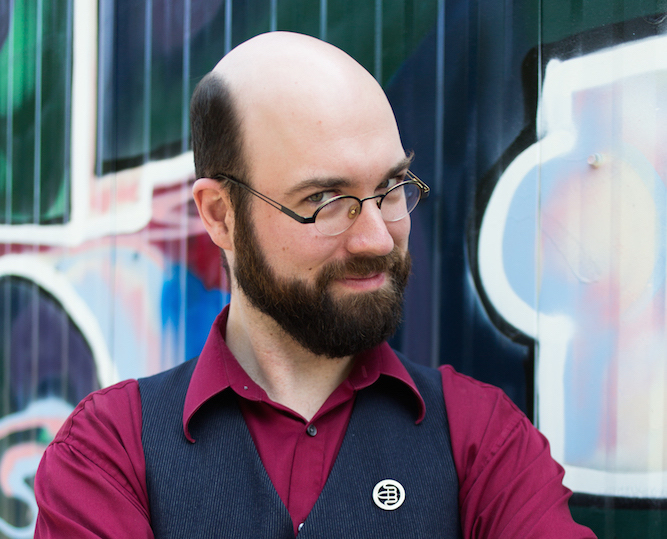 Contact
Phone: 250-392-8031
Email: bemitchell@tru.ca
Office: WLK 1150C
Online Research Guide
Check the Williams Lake Library research guide to learn about upcoming events, suggested databases, APA citation, and more.
Regional Services
Students at TRU's Regional Centres can find more information about accessing library materials here.
Location and Hours
The Library is located inside the TRU Williams Lake Campus building at 1250 Western Ave, Williams Lake, BC. Library hours change during the weeks following exams and for the summer months. Please check the Library's website for current hours or call the Assessment Centre at 250-392-8030.
Mailing Address:
Thompson Rivers University
Williams Lake Campus Library
1250 Western Avenue
Williams Lake, BC
V2G 1H7
Off Campus Access
Use your TRU network username and password to access library resources from off campus.
Students: Use the same username and password to access on-campus wifi, log into Moodle, and log into computers on campus.
Faculty: Use the network username and password that you use to log into the computer in your office, Moodle, or email.
Your PIN number
Your Library PIN functions as a password which is needed to request items using the library's interlibrary loans system to request books, book chapters, and articles.
Your PIN is set by default to your 6 digit birthdate (YYMMDD), unless you change it.
If you have changed your PIN, please note that student numbers and PINs are case-senstive (i.e., the password "shadow" is not the same as "Shadow"), and may include both letters and numbers.
For help resetting your PIN, please contact the Library at 1-800-663-1699.
Williams Lake Library Services and Space
Services
While in the library you can:
checkout items from reserves or stacks
receive items you have requested through the Interlibrary Loan Service
participate in on-going workshops (for example: Creating PowerPoint Presentations, Conquering Google Searches, Leverage Google Scholar, Finding Scholarly Articles)
borrow a video camera
consult with a tutor at the Writing Centre
consult with the branch librarian for all your research and information needs
Space
The TRU Library: Williams Lake Branch provides a variety of areas where students can study and learn. The library has:
three (3) group study rooms, including one (1) family/group study room
eighteen (18) study carrels for private quiet study space
five (5) group study tables for active learning
a Learning Commons space with comfortable seating
eight (8) networked computers, two (2) express computers (not requiring login credentials)
one (1) Reference & Help Desk where students connect with the branch librarian for studying and research support