Education and Social Work Menu
Awards
We are pleased to be able to help our students succeed with the following financial awards. New awards are created every year and many awards are available to students regardless of their area of study.
Searchable list of all TRU awards
---
EDSW 2020 Student Resilience Award
The Faculty of Education and Social Work is committed to realizing your potential. Study awards valued at $500 each are available to students who starting programs in the Faculty of Education and Social Work (EDSW) in Fall 2020. These awards are made possible through donations by EDSW colleagues, alumni, and friends. Thank you to the TRU Foundation for providing matching funding.
These new awards are for first-year students embarking on post-secondary studies at TRU amid unforeseen financial challenges as a result of the COVID-19 pandemic. We want to recognise how resilient you are as students of 2020, and we are truly inspired by your ambitions.
We welcome students to our programs in adult special education, University Preparation, ESL, Teaching ESL, EACS, Human Service, Social Work, Teacher Education (ECE, Elementary, Secondary), Graduate Certificate in Education Studies, Graduate Certificate in Online Teaching and Learning, and the Masters in Education. We deliver at TRU-Kamloops, TRU-Williams Lake and through TRU-Open Learning. The EDSW 2020 Student Resilience Awards are for fulltime students in all EDSW programs, all campuses, including domestic and international students.
Eligibility: The EDSW 2020 Student Resilience Awards are for full-time, first-year students with courses in EDSW, at any of our campuses (EDSW-Kamloops, EDSW-Williams Lake, EDSW-Open Learning), and are available to domestic and international students in academic access, undergraduate and graduate courses within the Faculty of Education and Social Work. ESL and UEPrep students must be enrolled in at least one course in UPrep/ESL to be eligible for consideration for the 2020 Resiliency Award. We encourage and welcome all applications.
APPLICATIONS CLOSED SEPT. 20, 2020
---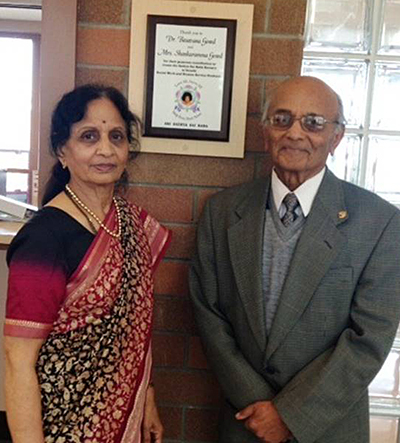 Mrs. and Dr. Gowd
Sathya Sai Baba bursary
Dr. and Mrs. Gowd established the Sathya Sai Baba bursary to support a student in the Bachelor of Social Work and Human Service programs who has significant financial need. Preference to a single parent.
Sri Sathya Sai Baba was an Indian guru, spiritual leader and philanthropist. His message of Love All, Serve All and Help Ever and Hurt Never is carried on by thousands of followers around the world.
» Apply for this bursary
» Support this bursary (Select "Specific Scholarship or Award" and indicate "Sathya Sai Baba bursary")
---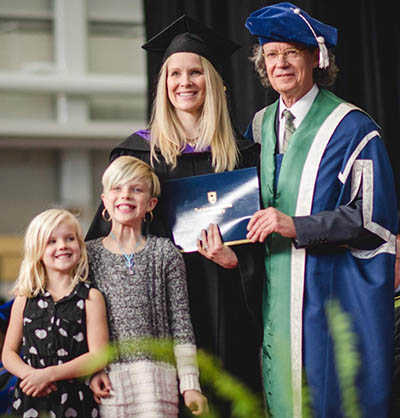 JILLIAN PIMBLOTT'S STORY
"All those sacrifices the kids and I made have finally paid off and I am now supporting us. It is an amazing feeling."
As a single mom of two girls, 6 and 9, I was unable to balance work, school and parenthood. There was no time for a job. Three years into school, I was living almost exclusively off student loans.
Story continues
The Cascades Casino bursary came at a time when I was scraping together money to pay my tuition for the winter semester, trying to pay for activities for my kids and trying to manage Christmas expenses. Student loans barely covered my expenses, and my kids had to sacrifice on activities such as art and gymnastics. There was a lot of "mom-guilt" associated with that!
When I received my award, I opened the envelope and cried. A huge feeling of relief washed over me as I pictured Christmas morning with my kids. My total tuition was paid for the following semester and my grocery bill was covered for several months.
I have since graduated with a Bachelor of Social Work and I am now employed. All those sacrifices the kids and I made have finally paid off and I am now supporting us. It is an amazing feeling.
Without the bursaries I received, the experience would have been very different for the girls and I, and for that I am eternally grateful. I hope others, who can, will continue to give so that future students in need can attend school.
The Ken Lepin Prize of Excellence for Bachelor of Education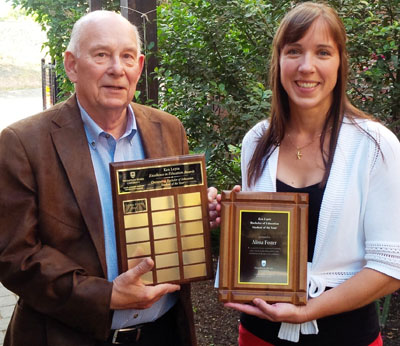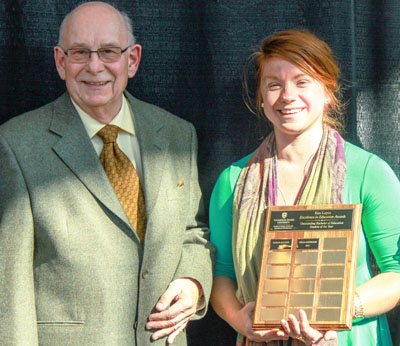 The first recipient (top) in 2014 was Alissa Foster. She received $1,000. Stella Oosterhoff was the second recipient in 2015, receiving $2,500 as the endowment was increased. Going forward, the prize will continue to be $2,500.
---
What our students say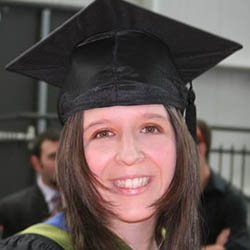 The Shaver Scholarship will allow me to continue my education at TRU, as I pursue my certificate for Educational Assistant and Community Support Worker. Because I come from a single parent home, as my father passed from cancer when I was nine, the costs associated with university have been overwhelming. This scholarship allows me to achieve my goal of helping young children who have difficulties due to special needs. For this I am beyond grateful. — Taylor Morrison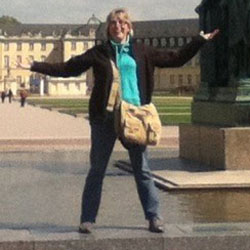 I will be forever grateful for the opportunity I had to study at Heidelberg University in Germany. This experience changed me and has offered a lifetime of benefits I will draw on throughout my career. As an educator, I was able to learn philosophies applied within another culture. If you can see education worldwide, you can see growth and compare it on a global level. This opportunity offered me a richer experience and has made me a better educator. — Sandra Cantin