Education and Social Work Menu
Practica Information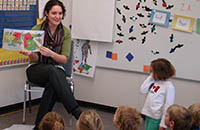 Practicum I, EDPR 3100
Consists of seven full days. It takes place once a week in the fall and is an orientation to schools. This is the first opportunity for teacher candidates to link courses with actual teaching experiences. Teacher candidates are placed in pairs in a Kamloops classroom. They engage in guided observation activities and teach four language arts mini-lessons.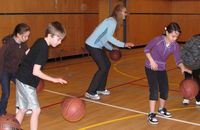 Practicum II, EDPR 3200
Takes place in the last two weeks of Year 1. Again, teacher candidates are placed in pairs in Kamloops classrooms. They plan and teach two four-lesson mini-units in mathematics and either science or social studies. Teacher candidates teach one full morning and one full afternoon (on separate days) and are active observers.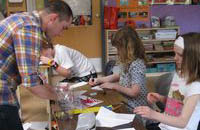 Practicum III, EDPR 4100
Occurs in the first three weeks in September. Teacher candidates are placed individually in classrooms in seven school districts from the Cariboo-Chilcotin in the north to the Okanagan Similkameen in the south. This September start-up practicum focuses on procedures and classroom management. Teacher candidates plan and teach a short unit and are teaching two hours a day by the third week.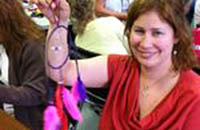 Practicum IV, EDPR 4200
Teacher candidates return to their EDPR 4100 classroom for 10 weeks from January to March. They integrate previous practica experiences and course work into designing and teaching units in all subject areas. By the sixth week, teacher candidates carry a minimum 80 percent load and, by the tenth week, they demonstrate the competency and expertise expected of a teacher.
---
In all practica, teacher candidates are supported on a daily basis by their teacher mentors and on a weekly basis by TRU faculty mentors. Extra support is offered by the practica coordinators and the coordinator of the Bachelor of Education program, as well as other faculty.
If you are admitted to the BEd program, you will be asked to identify your preferences for geographic areas within the TRU region for your three-week and 10-week school practica. While we attempt to place you within the TRU region in a school district of your choice, only a limited number of placements are made in any one district. You must be prepared to accept any placement in one of the seven partner school districts and to assume transportation and living costs.
The ultimate goal of the practica experience in concert with the coursework is to prepare teacher candidates to be competent, empathic, reflective teachers. We wish you the best in your pursuit of a teaching career.