Education and Social Work Menu
Bachelor of Social Work
The TRU Bachelor of Social Work (BSW) program offers a nationally accredited degree that prepares students for a career in the diverse profession of social work. The BSW degree is designed to build on the educational achievements and experiences of a wide range of students.
Both diploma graduates and undergraduate students who have completed the necessary prerequisites may enter the program. Courses are offered on the Kamloops campus, and students can complete the program on a full-time or part-time basis.
Program mission statement
The BSW program prepares competent generalist practitioners to provide service and leadership within regional, national, and global contexts to achieve social justice, respect for diversity, and social change. The program facilitates the development of knowledge, skills, and values necessary to work in collaborative and anti-oppressive ways. Students learn how to identify and eradicate barriers that prevent people from reaching their full potential. The program integrates and incorporates Aboriginal perspectives.
Accredited program
The BSW program is fully accredited by the Canadian Association for Social Work Education.
---
TRU Story
Ashley Pierobon pushed her own limits so she could help others
"The support I received from (professors) was pivotal in my growth and shaping the social worker and person I have become."
Read Ashley's story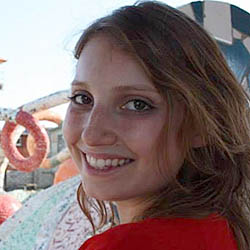 ---
93%
of BSW graduates surveyed were employed within six months of graduation, almost all in full-time positions
98%
of BSW graduates were satisfied with the quality of their education and stated that it was relevant to their employment performance
$43,000
Median starting income for full-time employment
20%
of students continue on to graduate programs
(Post-BSW data 2010 – 2014 from TRU Institutional Planning and Effectiveness)
History
1990 — Program begins with Dr. Grant Larson as Dean in partnership between Thompson Rivers University (formerly the University College of the Cariboo) and the University of Victoria
1990-1997 — Joint BSW with UVic
1998 — BSW established as an independently accredited program
1997 — Concentrated BSW program offered
1998 — Affiliation agreement with Nicola Valley Institute of Technology established
2000-present — Child welfare specialization begins
1999-2004 — Collaboration with UBC to offer MSW distance education program
2005 — Thompson Rivers University established
Currently — BSW program is part of School of Social Work & Human Service in the Faculty of Education & Social Work under the leadership of Dean Airini