Education and Social Work Menu
Bachelor of Social Work
The TRU Bachelor of Social Work (BSW) program offers a nationally accredited degree that prepares students for a career in the diverse profession of social work. The BSW degree is designed to build on the educational achievements and experiences of a wide range of students.
Both diploma graduates and undergraduate students who have completed the necessary prerequisites may enter the program. Courses are offered on the Kamloops campus on a full-time or part-time basis.
The BSW program is fully accredited by the Canadian Association for Social Work Education.
---
TRU Story
Ashley Pierobon pushed her own limits so she could help others
"The support I received from (professors) was pivotal in my growth and shaping the social worker and person I have become."
Read Ashley's story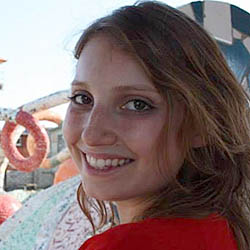 ---
96%
of BSW graduates surveyed indicated that the knowledge, skills and abilities they acquired in the program was useful in their work
92%
of BSW graduates were satisfied with the quality of their education
$59,000
Median starting income for full-time employment
29%
of students continue on to further education
(Post-BSW data 2022 from TRU Institutional Planning and Effectiveness)
History
1990 — Program begins with Dr. Grant Larson as Dean in partnership between Thompson Rivers University (formerly the University College of the Cariboo) and the University of Victoria
1990-1997 — Joint BSW with UVic
1998 — BSW established as an independently accredited program
1997 — Concentrated BSW program offered
1998 — Affiliation agreement with Nicola Valley Institute of Technology established
2000-present — Child welfare specialization begins
1999-2004 — Collaboration with UBC to offer MSW distance education program
2005 — Thompson Rivers University established
Currently — BSW program is part of School of Social Work and Human Service in the Faculty of Education and Social Work