Education and Social Work Menu
Indigenous Cohort
You are invited to apply to the Bachelor Education Indigenous cohort for students who identify as First Nations, Inuit or Métis — limited seats available. Please indicate your desire to be part of this cohort in your Letter of Introduction (part of the supplementary forms).
Entrance requirements
You need a minimum of 90 credits to qualify. Please contact us if you are close to the entrance requirements as student applications are assessed individually and holistically.
Start date: September 2023
Program length: Two years
Program information
The Indigenous cohort is comprised of the same courses as the TRU BEd program, but students in the Indigenous cohort take three courses (EDEF 3100, 3200 and EDFN 4200) with only the Indigenous cohort and an Indigenous faculty member teaching it. Indigenous worldviews and perspectives are honoured with support from the Indigenous community at TRU.
There are learning opportunities for practicum placements in Indigenous schools and also working with Elders.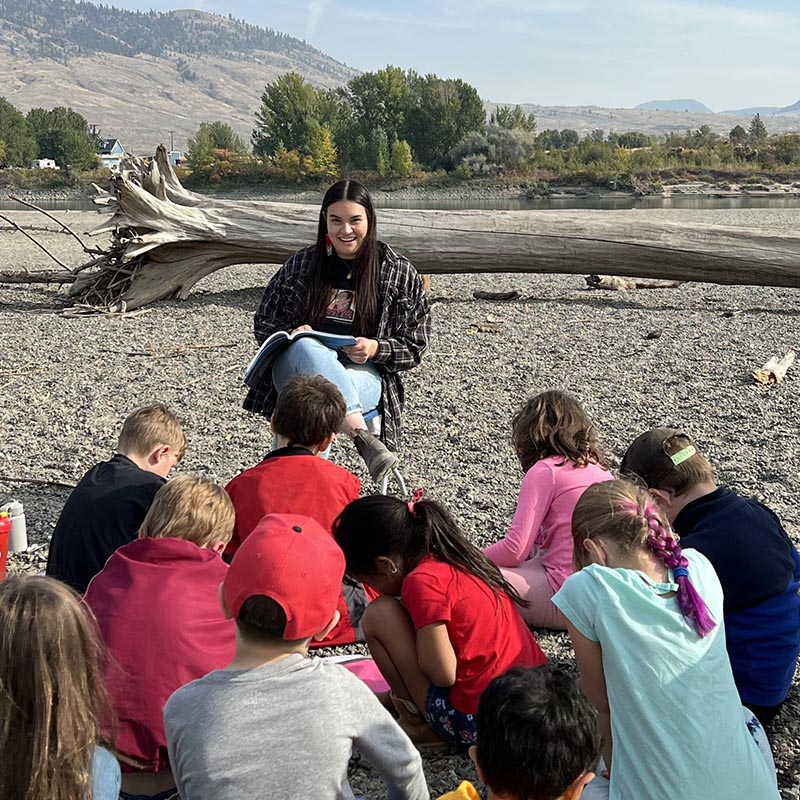 Request more information
---