WorkStudy Program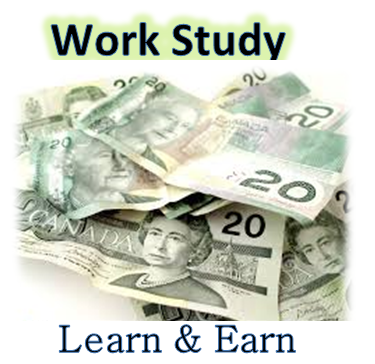 WorkStudy is a TRU funded financial assistance program which offers an opportunity for Canadian students to work part-time on campus in positions that accommodate their studies.
Current Open Positions
For the very latest updates on remaining open positions, please check the bulletin board outside Student Awards & Financial Aid in OM 1629. The job roster is updated almost daily as positions are filled. WS positions can also be viewed on the TRU Career Education's Simplicity for Students page.
Advantages of the WorkStudy program
Assists students in financial need with a regular source of income that does not add to their debt load.
Offers students training and experience that will assist them in further studies and their eventual entrance into the workforce.
Allows students to help staff and faculty with projects and initiatives that would otherwise not be completed.
About WorkStudy
Do I qualify for WorkStudy?
Positions are available to full-time university students who are maintaining a satisfactory academic standing (2.00 Current GPA) and who have demonstrated financial need via a student loan or bursary application.
When is WorkStudy available?
The program runs in the Fall and Winter semesters only, with hiring occurring in the Fall until all positions are filled.
What are the wages?
WorkStudy positions pay $14.60/hour, and are a maximum of eight hours per week (240 hours or up to $3,500 for the academic year).
What kinds of jobs are available?
For the most current listing of positions currently available, please see the bulletin board located outside of the Student Awards & Financial Aid office, updated daily from late August until hiring ceases.
How do I apply?
Applications can be obtained at the Student Awards & Financial Aid office, Old Main, Room 1629. Also see the Student Guidelines link below:
How do I know if my application has been approved?
Check the status of your application in the Student Awards channel in myTRU. Once your WorkStudy application shows as Approved, your Eligibility Form can be picked-up from the Student Awards & Financial Aid office.
---
The WorkStudy program is provided as a need-based supplement to government student assistance, bursaries, and student and family resources.