About Open Learning
Open Learning strives to provide excellence in service and high quality education to meet the open and distance education needs of learners provincially, nationally and worldwide.
Through its legislative mandate, Open Learning provides open, accessible and flexible learning, and recognition of all types of learning, to students. Built on the fundamental pillars of access to education and recognition of university-level learning obtained regardless of source, our open mandate means all types of learners have a real opportunity to successfully complete their education and grow their careers in the most efficient and effective manner possible. Furthermore, Open Learning takes lifestyle and commitments into account and helps remove barriers that block access to quality post-secondary education.
Mission
Strive to make post-secondary education available at a time and place and through delivery methods convenient to the learner.
Expand the recognition and acceptance of credits earned at other national and international institutions through an established educational credit bank to broaden credential completion opportunities.
Establish distance education as a viable complement to on-campus and classroom learning.
Broaden participation in post-secondary education by developing programs that encourage and engage the learner.
Open admission
The flexible education environment offered by Open Learning includes a continuous enrolment schedule and an open admission policy that sets it apart from other BC institutions. Our openness also extends to students at other colleges and universities who can choose to stay at their home institution and register with Open Learning for the courses they need.
All persons are eligible for course registration and for general admission into most Open Learning courses and credential programs.
Differential fees and services may apply to applicants who are classified as international students as well as non-permanent residents of British Columbia.
Courses and programs
Open Learning makes quality post-secondary open and distance education accessible by offering continuous enrolment, flexible scheduling and minimal admission requirements for most courses and programs. It delivers approximately 550 transferable courses and more than 60 programs so that students can earn credentials by studying at a distance.
Students can register in either continuous registration (self-paced) courses or paced courses (with specific start and end dates). For continuous courses, students can register anytime, start when they want and have up to 30 weeks to complete. Continuous registration courses are offered on a non-semester basis: the day a student registers is the day the student begins the course. Paced courses are cohort-based, and students register at specific times during the year.
Program students have the opportunity to accelerate their credential completion through prior learning assessment and recognition (PLAR) and through transfer credit. With PLAR, academic credits is awarded for previous knowledge and skills gathered from life and work experience. PLAR can help students expedite program completion and save money on tuition. Further, they can transfer previously earned credits completed at other institutions into a TRU credential.
Founded on four fundamental pillars
Accessibility
Students do not need a specific GPA (grade point average) or secondary school transcripts for registration in most courses. Some programs require high school graduation, however.
Flexibility
Registration is open for continuous registration (non-paced) courses 365 days a year. Students can complete their coursework anywhere, anytime and at a pace that suits their lifestyle or commitments, whether that is on a full- or part-time basis. They can set their own study schedules and have flexibility regarding their final exam date and location.
Choice
Students have access to over 550 courses and a variety of certificate, diploma, degree, post-baccalaureate and master's programs in an array of disciplines. Open Learning is BC's largest provider of online courses and programs.
Credibility
Backed by decades of experience in distance education, Open Learning is part of a bricks-and-mortar university. Our Open Learning Faculty Members are highly credentialed and well-experienced in teaching in an online environment.
How Open Learning serves students
Open Learning develops many of its courses in-house with a team of subject matter experts, writers, instructional designers, editors and media experts. Courses are engaging and student-centred, and attention is given to quality, accuracy, relevancy and real-life application.
Student contact usually begins with an enrolment services officer, who answers questions via telephone and email and helps a student register. For those students who enrol in programs, dedicated program advisors design educational plans that help students successfully attain their credentials.
Enrolment services officers help students choose between Open Learning's various scheduling and delivery options, whether courses are paced or continuous. Paced courses are cohort-based and students register at specific times during the year; continuous registration courses are non-cohort, non-paced and students can register whenever they want. Both paced and continuous courses have their advantages. All courses, with the exception of lab courses, are taken at a distance.
In all courses and programs, students receive personalized attention. They work one-on-one with their Open Learning Faculty Members, interacting mostly via email and the course's learning management system and occasionally by telephone. These interactions are student-driven, and they are motivational.
Students need not come to campus to take final exams. Students residing within Canada but outside BC can take final exams at one of Open Learning's Canadian Invigilator Network examination centres, providing they live within 100 km of that centre. Students within BC can take their final exams at an exam centre closest to them. Open Learning can work with students to provide alternate arrangements, where necessary.
History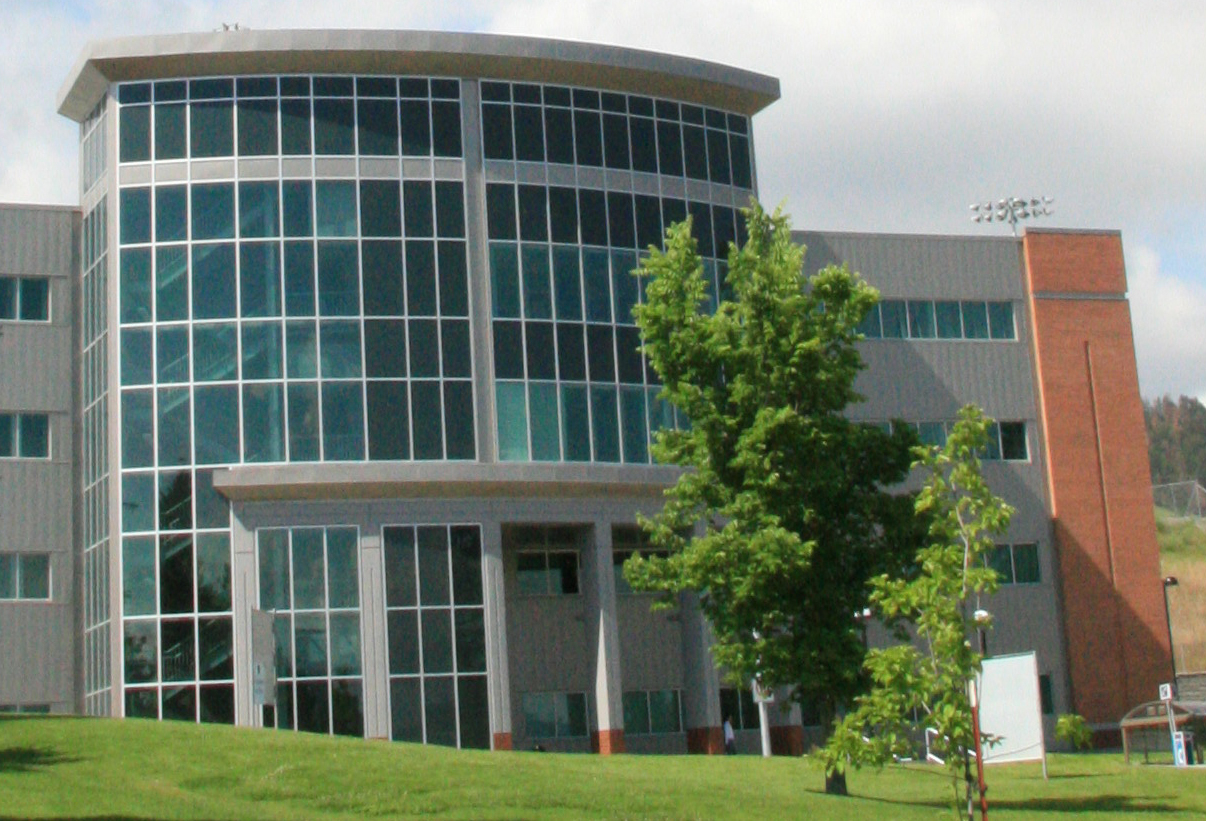 Open Learning at TRU is BC's leading open and distance education provider. It builds on the legacy of both the University College of the Cariboo (UCC) and the Open Learning Institute (OLI).
On June 1, 1978, the British Columbia Colleges and Provincial Institutes Act created OLI to pioneer post-secondary education via distance education. OLI was a non-profit, fully accredited institution.
In 1988, OLI became the Open Learning Agency, a BC Crown Agency with the primary function of managing two services: what became the BC Open University (BCOU) and the Knowledge Network.
Up until 2004, the Knowledge Network was an on-site creator, producer and broadcaster of televised educational programming; today, it operates as a commercial-free public educational broadcaster.
On April 1, 2005, UCC and BCOU amalgamated to form Thompson Rivers University. All programs and courses of BCOU became part of TRU under the Open Learning division of TRU.
Today, through its legislative mandate, Open Learning provides open, accessible and flexible learning and recognition of all types of learning.