Stationery & Email Signatures
The importance of consistency in our communications extends to the way we introduce ourselves, on everything from business cards to email signatures. Following a standard format for all increases our professionalism and makes every faculty and staff member instantly recognizable as part of the TRU community.
Business cards, letterhead, and envelopes may be ordered from Print Services.
A Word template for letterhead is also available.
Business Cards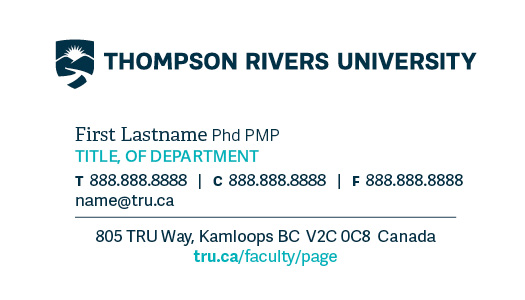 Envelopes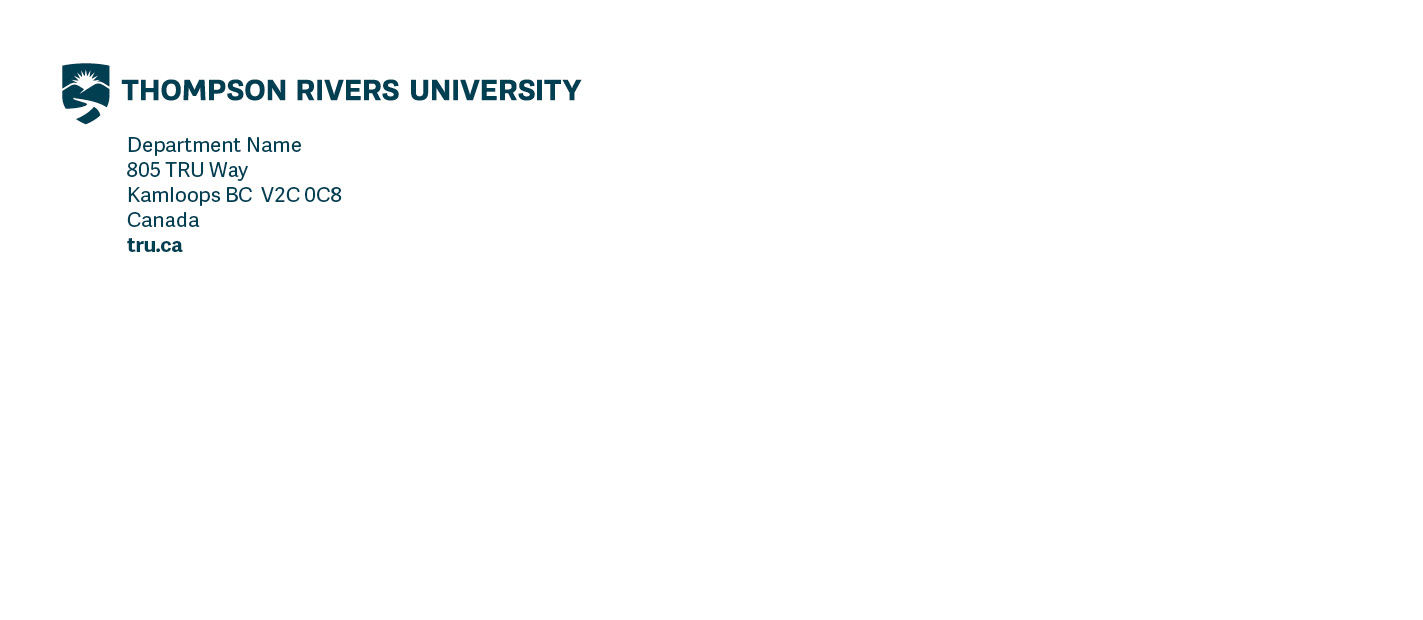 Letterhead
Email Signature
Please use the following recommendations for your TRU email signature:
Firstname Lastname
Job title, Department
Thompson Rivers University
000-000-0000
tru.ca/department
When properly formatted, it will look similar to the following:
Do
use Calibri as your font—12pt for your name, 11pt for everything else
use black for your entire signature
bold your first and last name
leave a space between "Thompson Rivers University" and "Tel"
Don't
add images, logos or social media icons to your signature
use your email signature to promote
include your favourite quote or other distracting text