East Village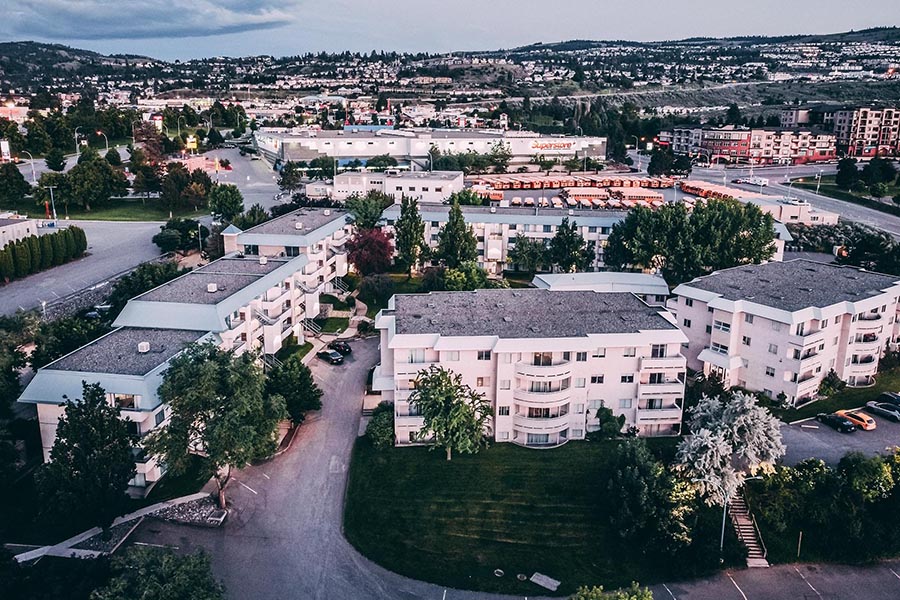 East Village is the newest addition to TRU Housing, and is home to almost 300 students. East Village is located in the eastern part of campus, and is a six-minute walk from the Old Main building.
Within East Village, students can choose between four-bedroom suites, or two-bedroom apartments. Each suite comes with a private bedroom, bathroom, full kitchen and dining area.
Apartments are the perfect option for upper-year students as they include all the amenities available in the suites, plus a spacious living area, a balcony and air conditioning.
Both suites and apartments are fully furnished, with all utilities including wireless internet. All residents have access to a central building with recreation, study and laundry spaces.
All East Village units (suites and apartments) include:
A bed, desk, sink, kitchen with microwave, stove and fridge in each room
A central building with kitchen facilities, card-operated laundry, big-screen TV and seating area, pool table, and foosball table
Resident advisor support and planned social activities
On-site management
Front desk from 8 a.m. - 8 p.m. daily
Security from 8 a.m. - 4 a.m. daily
Easy access to shopping across the street