Education and Social Work Menu
B.C. Teacher Education Round Table
The B.C. Teacher Education Round Table takes place April 27-28, 2023, at Thompson Rivers University. Register now.
Agenda
Thursday, April 27

| Time | Event |
| --- | --- |
| Noon to 5 p.m. | Association of BC Deans of Education meeting |
| 6 p.m. to 8 p.m. | Reception |
Friday, April 28

| Time | Event |
| --- | --- |
| 8 a.m. | Breakfast |
| 8:45 a.m. | Welcome |
| 9:15 a.m. | Keynote with Laura Grizzlypaws (description below) |
| 10:30 a.m. | Program breakout sessions with deans, program managers, practica, etc. |
| Noon | Lunch |
| 12:45 p.m. | Review teacher survey: Ralf St. Clair |
| 1:45 p.m. | Learning breakout session (descriptions below) |
| 3 p.m to 4 p.m. | Closing keynote with Kenthen Thomas |
Breakout sessions
Sexual Orientation and Gender Identity (SOGI) in Teacher Education
Mahtab Nazemi
This workshop will introduce key terms and concepts of Sexual Orientation and Gender Identity (SOGI) curriculum. Attendees will learn how to move beyond the gender binary, in terms of language and actions. Scenarios and strategies will be explored to help familiarize attendees with our obligations (legal, social, etc.,) and how to create welcoming and safe gender-affirming spaces for students, and colleagues.
Aboriginal Dancepl3y
Roxane Letterlough
Dances and lesson ideas designed to develop physical literacy as students discover music and movements from Aboriginal communities across Canada. When Roxane choreographed the songs for the Aboriginal DANCEPL3Y resource, it was a collaborative effort with local Elders, community members and students. They worked together to find the appropriate movements that are culturally appropriate and relevant. This technique required us to hear many of the Aboriginal stories and learn about the different perspectives when creating these movements. Our choreography process is an immersion of a cultural experience.
Roxane is a mother of four and is from the St'at'imc Nation. She completed her undergrad at Simon Fraser University (Bachelor of Arts, Post Baccalaureate Diploma, Bachelor of Education) and her Masters degree from the University of British Columbia (Indigenous Knowledges and Indigenous Pedagogies). Being a classroom teacher at the time, her Masters looked at what the indicators of academic success were for Indigenous students. Roxane is currently a PhD student at the University of Waikato in New Zealand under the co-supervision of Dr. Linda Tuhiwai Smith and Dr. Courtney Mason. Roxane is exploring the links between physical activity and the traumatic effects of residential schools on Indigenous women. She completed her dissertation proposal and ethics in the spring of 2020.
Aboriginal Storytelling with Sphero
Amanda Russett and Elizabeth deVries
Come and explore the connection between robotics and the land. The rich tradition of oral storytelling in Secwepemculecw reinforces the BC First Peoples Principle of Learning that learning is embedded in memory, history, and story. Come and explore Sphero robotics while connecting to local landscape and story. Explore critical and creative thinking, challenge yourself to build skills in block coding and learn a Secwepemc story. Discuss how the skills and practices in this workshop can come back to your classrooms in a meaningful way.
Amanda Russett is the former Numeracy Coordinator for School District #73 and is currently the Practica Coordinator for the School of Education. Co-presenter Elizabeth deVries has been the Technology Integration Coordinator in School District 73 for six years. The presenters are grateful and uninvited guests on the traditional territory of the Secwpemc people. Both love learning new things, asking questions, and enhancing the learning opportunities for students.
4-Step Framework to Indigenize Your Practice
Carolyn Anderson
Have you been thinking about ways to connect your teaching practice with Canadian Indigenous worldviews but weren't sure where to begin or continue your learning? Guided by Nuxalk educator Carolyn Anderson, this workshop explores ways to embed Indigenous worldviews and perspectives into your classroom and teaching practice in an accessible, and safe manner.
Carolyn Anderson is the former School District #73 Coordinator of Aboriginal Education and currently works as an Assistant Teaching Professor in the Faculty of Education and Social Work at Thompson Rivers University. She holds a Master of Education in Open, Digital, and Distance Education through Athabasca University, a diploma in Home Economics from the University of British Columbia, and a Bachelor of General Studies (First Nations Studies and History) from Simon Fraser University. Her interest lies in the existing inequities in education for Indigenous learners which is apparent in the gap in graduation rates between Aboriginal and non-Aboriginal students.
Technology to Engage All Learners
Pam Gurney, PhD
Pam Gurney is an Assistant Teaching Professor in the BEd and MEd Programs. Pam's diverse experiences include the roles of elementary teacher, high school teacher, Learning Support Teacher, Assistive Technology Resource Teacher, and ELL Resource Teacher. She recently held a rewarding role as the District Coordinator of Inclusive Education Services in SD 73 where she was privileged to put into action what differentiated instruction and UDL can look like in mainstream classrooms. Pam's interests include inclusion, restorative approaches, assistive technology, and neuroplasticity.
Join Pam Gurney as she walks through several technology platforms that can support students with diverse abilities. These demonstrations will showcase how technology can be used as powerful tools for everyone through the lens of Universal Design for Learning. Be prepared to actively engage in this technology session!
Keynote
Strengthening our Resilience through Land Based Teaching and Learning
Knowledge Transmission
Laura Grizzlypaws, St'át'imc (Xwísten) Bridge River
Doctor of Education Student, Simon Fraser University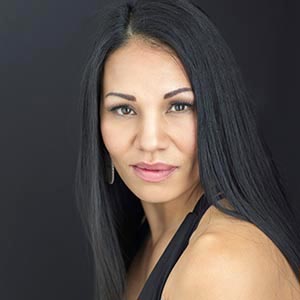 Indigenous Land Based Teaching and Learning is grounded in Indigenous Knowledge, pedagogy, and epistemology. Grizzlypaws's research and experiential knowledge of oral traditions passed on to her from St'át'imc Elders the tmicw (land), úcwalmicw (people of the land), and ucwalmícwts (language spoken by the people of the land) are all interconnected; one cannot sustain itself with another. The land shapes the culture, language, and customs of Indigenous peoples; where one discovers the knowledge and survival are rooted through the knowledge of the land, water, animals, and plants. The phrase Tákem nsnekw'nukw'a7 — which translates to "All of my Relations is a significant value within Indigenous worldviews; this term honours the relationship of all things being related to one another. Land-based learning puts Indigenous teaching and learning into practice and allows for observational and personal reflection. Land Based teaching and learning strengthens:
Community connectedness
Resilience — improving mental, physical, emotional, and spiritual wellness.
Support for the advancement of reconciliation by decolonizing educational institutions.
Improved understanding of land, territory, and language of Indigenous peoples
Increased awareness and understanding for protecting and caring for the land — addressing kinship, land protection and responsibility.
Focused on intergenerational teaching and learning from Elders and mentors who pass their knowledge and skills onto students.
Re-engagement for Indigenous learners to learn through their own knowledge systems.
Revitalizing Indigenous languages and practices which in turn reverses language loss.
Grizzlypaws was born and raised in Lillooet, British Columbia, she is of St'át'imc descent. At the age of sixteen, Grizzlypaws began to relearn the St'át'imc traditions. Her passion grew stronger in education and the heritage of her people. She is a dancer, drummer, and singer/songwriter, an academic, educator and a language/cultural advocate. Her background consists of a Master of Education; Bachelor's degree Linguistics and First Nation Studies; Bachelor of Education; Professional Development; Language Proficiency; and a Counselling and Wellness Certificate; She was also recognized as a BC Salishian Language Hero. Followed by her academic credentials, Grizzlypaws received an Indigenous Music Award for "Best Hand Drum" for her album "Come Home" 2018. Her latest album "Muzmit.stumc" (2019); was dedicated to language revitalization; and lastly, she was inducted into the Wall of Fame at the University of Saskatchewan Alumini (2020) for her athletic achievements and the recognition of the Indigenous work she offers globally. Grizzlypaws published her first paperback children's book titled "Sulyálesta" August 2022 and currently studying at Simon Fraser University in the Doctor of Education Leadership Program.